Home >> Blog >> Top 5 Reasons Why CIBIL Score is Important in Your Retirement Times
Top 5 Reasons Why CIBIL Score is Important in Your Retirement Times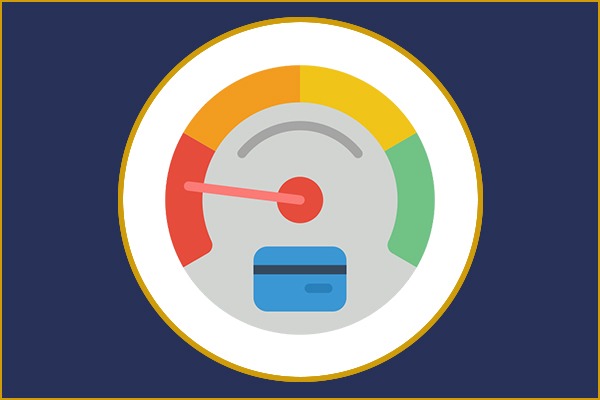 Table of Contents
Many people fantasize about retiring and living a life free of obligations and with endless time on their hands. One doesn't have to be concerned about getting to work or attending meetings on time during the retirement period. Additionally, one hopes to have the freedom to do anything they want when they retire. It is a known reality, nevertheless, that retired people frequently
suffer with their finances because they no longer make the same kind of money they did while they were working. This is among the reasons someone who is a few years away from starting their retirement should review their CIBIL score and credit reports in general and take the required actions to enhance the same while they still have time. This post will primarily walk you through the significance of a high CIBIL score for a retired person and the steps that a person may take to ensure that for the time when they say goodbye to office life. To learn more, keep reading.
1. Lower Insurance Premium Payments
The elements that insurance companies take into account when determining your rate are on a checklist. The credit record of your consumers, who are going to pay the insurance premiums, is among the most crucial factors. Among the most crucial elements of data that insurers consider when determining premium rates is the CIBIL Score.
Insurance companies use your CIBIL score to assess your personal creditworthiness and financial stability. It also shows the degree of risk you represent to the viability of your insurer's company and financial standing.
Your ability to pay cheaper insurance premiums can have a significant impact. A CIBIL score is crucial primarily because it might affect how much you save and the amount you pay in premiums when purchasing an insurance policy.
2. Relocation Process Becomes Easier
It could be challenging for an elderly person to manage a large house that was once home to a large family. A person could decide to relocate into a smaller residence someplace inside the city limits or possibly even outside of it in order to lessen this load. They must maintain a solid credit score and an extremely healthy credit report while requesting financial aid because downsizing entails taking out personal loans with affordable interest rates and longer loan payback terms. They will be better able to obtain financial aid from banks or lenders that provide these services if they have a strong credit score, consistent revenue from pension payments, and, if applicable, insurance policies.
3. Spending and saving can be done simultaneously
A retired person who has maintained a credit score of 650 or higher might use credit cards that financial institutions may issue to them based on high credit scores and long credit reports to save money. Nowadays, utilizing a credit card to make a purchase entitles the user to discounts, rebates, and points. A person who intends to set aside some of the money they receive on a regular basis will find this capability to be of great assistance.
4. Easier to Avail of Loans in Case of Unforeseen Events
Why is your CIBIL Score important when you are retired is a question that some individuals have. The reason for this is that obtaining a loan is based on your CIBIL score. If you have any unforeseen expenses, you might wish to apply for a loan. For instance, it may not always be easy to sell your property right away in the event of an emergency such as a fire or some other tragedy. In these circumstances, you can borrow money from a bank and use it to meet your urgent demands. You can spend this money for your urgent requirements with no problems if the bank has authorized your loan request and there are no problems with your CIBIL score.
5. A good credit score can essentially help you live your life and fulfil your passion
The majority of people view retirement as an opportunity to pursue whatever passions they had but were unable to do so because of their obligations. Even a tiny business might be launched by them. A solid credit score is crucial for them to be allowed to do this since it will enable them to be given credit for such actions. One can therefore be confident that they are going to be capable to engage in the tasks they have long wanted to engage in and/or covering the costs associated with their start-up when they possess a solid credit score and an overall clean-looking credit record.
In actuality, keeping a high credit score during retirement is not too difficult. Therefore, when receiving a salary, a person will need to constantly keep an eye on their credit record and reports.
Only by keeping up with the upkeep of your debts and liabilities will you be able to guarantee that your CIBIL score remains high throughout retirement. The two elements listed above have a direct impact on a credit score. It is preferable to pay off all of your liabilities and debts on time because failing to do so would force you to withdraw funds from your retirement fund, which will once again lower your credit score. The fact that your age has no bearing on your credit score is another benefit for retirees. If you've successfully paid off your credit card debt, at any age, you can just about surely expect your credit scores to increase. A credit score can be rebuilt over the course of six to twelve months.
Credit scores are significant - As we've already discussed, it's crucial to keep up strong credit even after retirement. There will undoubtedly be expenses after retirement in addition to your pension. A solid credit score is crucial for all types of loans, including mortgages, credit cards, vehicle and house loans, and insurance premium rates.
Credit Card Accounts - Regardless of your age or phase of life, it is constantly recommended to make sure that your credit card accounts are current. The explanation is that closing credit card accounts that were previously active but are now inactive will result in a rise in your credit card debt-to-limit ratio and a sharp decline in your credit score.
Monitor your Credit Reports - In order to safeguard yourself from credit problems and identity fraud throughout retirement, it is crucial to routinely review and modify your credit data report. Your credit score may suffer as a result of mistakes in your credit history. Consequently, it is wise to check your credit report every three months.
Retirement and living in India are both challenging. In order to live happily ever after, it is, therefore, preferable to start planning for retirement early. You are stress-free and can do anything you want without being concerned about managing your mortgage or your kids' schooling. One can always borrow money from a bank if the need arises for additional revenue. A good CIBIL score is also a requirement if you wish to borrow money from a bank or other financial institution. However, it is always a wise choice to keep a strong CIBIL score even after you are retired. After retirement, keeping a high CIBIL score is frequently simple. There is little to no tension because all you have to do is make on-time credit card payments.
Frequently Asked Questions
(1) What are CIBIL's goals?
Credit Information Bureau (India) Limited CIBIL seeks to provide lenders with complete information by gathering, and disseminating credit records about both lenders and borrowers. The CIBIL services are used by banks, financial institutions, non-banking financial businesses, housing finance businesses, and credit card businesses.
(2) Age and CIBIL score: Does it matter?
Myths related to your credit score
Age - Although it may appear relevant when applying for a loan or credit, your age has no impact on your credit score. Bank account information - Despite providing excellent financial information, your bank accounts and investment portfolio have no bearing on your credit score.
(3) How significant is a CIBIL score?
The CIBIL Score serves as the lender's first impression; the higher the score, the greater your possibilities are of having your loan application assessed and granted. Lenders alone decide whether or not to lend money, and CIBIL in no way determines whether or not a loan or credit card must be approved.
(4) What elements influence CIBIL score?
Careless Payment Practices
A High Ratio of Credit Used
Remaining Debt
Making the Minimum Payment Required
Making Multiple Credit Applications
Errors in your CIBIL Report
Not Having a Credit Mix
Length of the Credit History
(5) What are the advantages of a credit scoring system?
Consumers can acquire personal loans thanks to their credit scores, which also assist financial institutions in managing the risk and cost allocation to their clients. When businesses have access to objective data for assessing a customer's creditworthiness, they can better execute transactions with clients.
Liked What You Just Read? Share this Post:
Any Question or Suggestion
Post your Thoughts