Home >> Blog >> All You Need to Know About Competitive Advantage
All You Need to Know About Competitive Advantage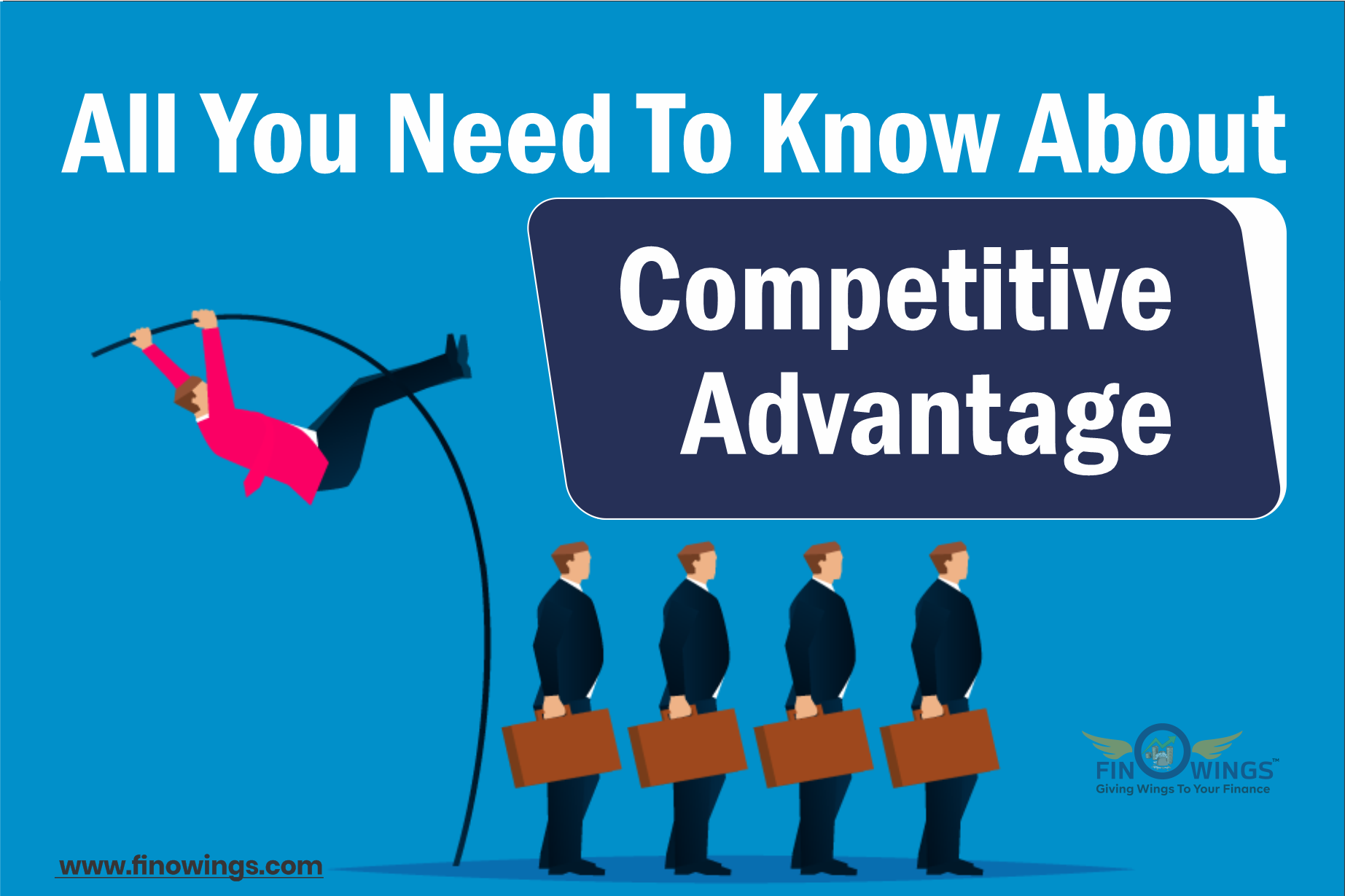 The term "competitive advantage" refers to a company's ability to manufacture products or provide services more effectively than its rivals. It enables a business to produce value for the business and its shareholders while achieving more significant margins.
A competitive advantage is something unique to a firm or industry that cannot be imitated. The internally generated value is what differentiates the company from its rivals.
A company needs to offer a visible benefit to its target market superior to what the competitor offers to have a competitive edge.
Ask yourself: What is the true advantage that this good or service offers? Consumers must require it, and it must provide genuine value. In addition, company owners must keep up with new technologies and developments impacting their products.
For instance, newspaper owners took a while to adjust to the free news that could be found digitally in the early days of the internet. They believed that consumers would keep paying for daily paper news delivery. As a result, they let their competitive advantage deteriorate by not keeping up with the internet's development (and benefits).
To generate want, the engine of all economic expansion, a company must also be acutely aware of its target market. They must be completely aware of their clients and how they may improve their quality of life. In the illustration mentioned above, the newspaper's target audience was reduced to older people who were uncomfortable reading their news online.
Lastly, it's critical to recognize rivals. Competitors go beyond just being similar businesses or goods. They also consist of whatever your client could perform to fulfil their desire. For example, before realizing that the internet was their rival, newspapers believed that their rival came from other newspapers. As a result, they were unsure how to compete with a free and instant news source.
Competitive advantages example can take many different forms. They consist of, but are not restricted to, the following:
Natural resource access is not available to rivals

Highly skilled labour

strong brand recognition

Access to new or proprietary technology

Price management
In order to develop a competitive advantage, it is crucial to understand the following:
Value Proposition - A business must specify the qualities or offerings that appeal to clients. To pique curiosity, it must provide genuine value.

Market segment - To further ingrain best practices that will preserve competitiveness, a business must identify its target audience.

Competitors - A business must identify its market rivals and investigate their benefits; this covers both established and new, non-established competitors.

In order to develop a competitive edge, a company needs to be able to pinpoint its value proposition, which the target audience would value and which rivals cannot imitate.
According to renowned Harvard Business School professor Michael Porter, cost Management, Differentiation, and Focus (which encompasses both Cost Focus and Differentiation Focus) are three tactics for creating a competitive advantage.
5.1 Cost Management
A cost leadership strategy aims to become the product's or service's lowest-cost producer or supplier. This is accomplished by offering customers products of a good standard at a cheaper and more reasonable cost than other similar products(s).
Companies using this strategy will blend high sales volumes with low-profit margins per unit to make profits. When producing a product or providing a service, businesses will look for the greatest alternatives and promote this value proposition, making it difficult for rivals to imitate.
5.2 Differentiation
A differentiation strategy is creating distinctive products or services vastly different from those of rivals. Therefore, employers of this method must continuously make R&D investments to preserve or enhance the core aspects of their products or services.
Businesses may frequently persuade customers to pay a higher price, which results in larger profits, by presenting an original product with a completely original value proposition.
5.3 Focus
A focus strategy employs a method for determining a niche market's demands before creating items tailored to the particular required area. Two variations of the focus method exist:
Cost Focus: Lowest-cost producer in a concentrated market segment
Focus on differentiation: Value-added goods customized or particular to a small market segment.
Three prominent instances are:
Walmart - It is a cost management strategy expert. The business provides "Always Low Prices" by utilizing economies of scale and the greatest product costs.
Apple: To attract customers, Apple employs a differentiation strategy. Because it offers recognizable designs, cutting-edge technologies, and in-demand goods, consumers are more likely to be willing to spend more on Apple products.
Whole Foods Market: A differentiation emphasis strategy underlies Whole Foods Market's competitive advantage. Due to the exclusivity of its goods, the business, a leader in the premium grocery industry, demands higher premium rates. It appeals to a niche demographic with more money on hand.
Gaining a competitive edge does not guarantee that it will last for the company's whole existence because the advantage must be maintained. Here is the importance of competitive advantage:
It assists businesses in increasing their profit margins. Consumers will appreciate the goods or services that businesses with a competitive edge have to provide and will be eager to purchase more from those businesses without hesitation. If customers enjoy the goods or services provided, they will continue to speak well of the brand among their connections, increasing sales and, consequently, profits.

It enables a company to leverage its sales figures greatly.

This benefit will allow the business to establish its brand name inside the sector.

A company can set its prices when it has a competitive advantage for its goods or services.

A company can have a higher return on assets (ROA) in the sector.
Organizations are adopting a cost leadership strategy, enabling them to provide comparable goods at comparable prices to rivals while making more money to lower production costs.
Organizations can also exploit distinction by providing special goods or services that none or only a small number of their rivals provide. In this manner, it can charge more for its goods or services and increase its profit margins.
Even more, tools businesses can employ are information benefit, flexibility, technology-based competitive advantage, effective implementation plan, and inventive strategy.
A company has a comparative advantage if it can generate a product or service more quickly than its rivals, which increases profit margins. Logical customers will pick the less expensive of any two perfect alternatives supplied. For instance, an automobile owner might choose to fill up at a station that offers petrol at a 5 per cent discount over the competition. Higher margins for the lowest-cost manufacturers may potentially result in stronger returns for imperfect replacements, such as Pepsi versus Coke.
Geographic position, effective internal systems, and economies of scale can contribute to competitive advantage. However, the comparative advantage may not necessarily imply a superior good or service. Instead, it demonstrates that the business can provide a comparable good or service for less money.
For instance, an organization that produces an item in China might have lower labour costs than a firm that produces in the United States, allowing it to sell the same product for less money. Comparative advantages are determined by opportunity cost in global trade economics.
An organization concentrating on creating and preserving a comparative advantage is Amazon (AMZN). The e-commerce network offers a degree of scale and effectiveness that retail competitors find challenging to match, enabling it to become well-known primarily via price competition.
A company has a competitive advantage when customers see its goods and services as better than its rivals. A differential advantage is fueled by better employees, patent-protected goods or procedures, cutting-edge technology, and strong brand recognition. These variables support high margins and sizable market shares.
Apple is renowned for developing cutting-edge products like the iPhone and sustaining its market dominance with astute marketing strategies to create an exclusive brand. In addition, because branded pharmaceuticals are patented, major pharmaceutical corporations can sell them for premium prices.
A company's ability to manufacture products or services faster, more efficiently, or for less money than its competitors is known as a competitive edge. These aspects permit the producing unit to outperform its competitors in terms of sales or margins. Cost model, marketing, the standard of the product offers, the distribution system, intellectual property, and customer support are just a few variables contributing to competitive advantages.
Frequently Asked Questions
+
A firm's ability to provide products or services faster, more efficiently, or for less money than its competitors is known as a competitive edge. These aspects permit the producing unit to beat its competitors in terms of revenue or margins.
+
Cost leadership, differentiation, defensive tactics, and strategic partnerships are the four main ways to acquire a competitive edge.
+
Superior performance, which could be a quality to beat competitors both existing and prospective, getting a larger market share in a certain sector to ensure market leadership, or eventually maximization of profit are all examples of competitive advantage.
+
In an open market economy, there are 4 different kinds of competition: ideal competition, monopolistic, oligopoly, and monopoly. When there is monopolistic competition, several vendors offer differentiated goods—goods with minor differences but identical functions.
Liked What You Just Read? Share this Post:
Any Question or Suggestion
Post your Thoughts