Home >> Blog >> Diwali Muhurat Trading 2023: Importance, Timing & why to Invest
Diwali Muhurat Trading 2023: Importance, Timing & why to Invest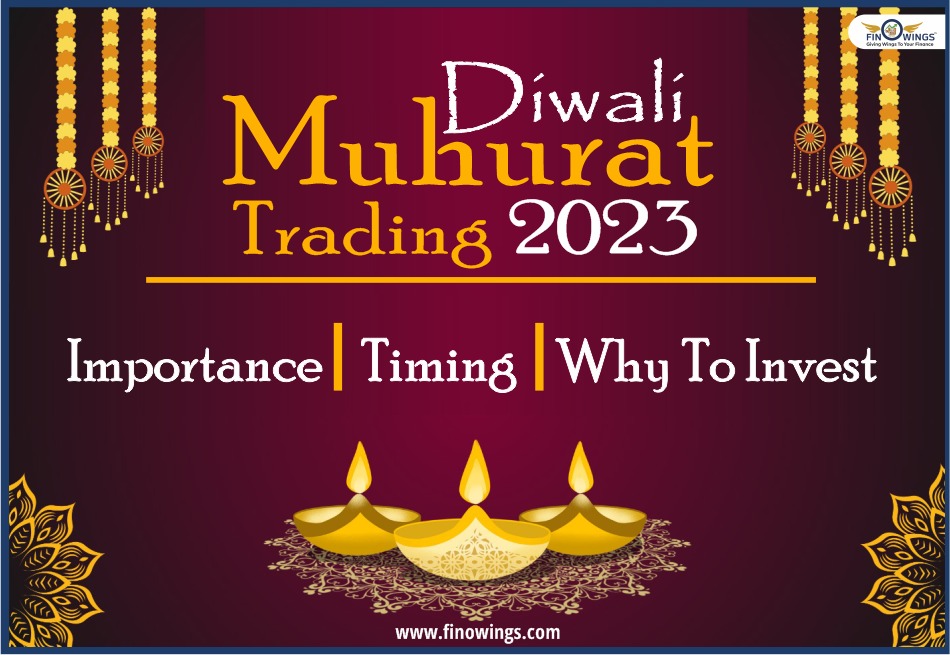 Table of Contents
Have you heard about something called "Diwali Muhurat Trading" in the stock market? It's like a once-a-year special tradition. People don't think about making money or taking it out during this time. Instead, they follow a tradition. Let's find out more about this unique event.
Muhurat Trading, also known as Diwali Muhurat Trading, is a special one-hour trading session on Diwali. People take part in it not to make quick money but to bring good luck to their investments. It's a part of Indian traditions.
Muhurat Trading takes place in the evening on Diwali, just for one hour, from 6:15 PM to 7:15 PM.
Detailed Video

Muhurat Trading is a way to invite blessings from Goddess Lakshmi, who is associated with wealth. Since Diwali is all about money, the stock market becomes significant on this day. Also, it marks the start of the new financial year, making it even more special.
To join Muhurat Trading, follow the specific timings set by the stock exchanges. Remember, it's not a regular trading session. So, buy stocks during this time without any immediate plans to sell them.
Muhurat Trading isn't about instant profit; it's about starting the year on a positive note. Like how people buy gold, silver, or steel during Diwali based on their budget, consider investing in stocks during this time to enhance your investments.
Diwali Muhurat Trading is a special tradition that brings positivity and prosperity to investors. By taking part, you set the stage for a successful financial year. It's not about making quick money but about inviting good luck into your investments.
As we get ready for Diwali, let's embrace the spirit of Muhurat Trading and add a touch of tradition to our investments. Invest wisely during this sacred hour and welcome the blessings of wealth into your life.
Have you decided what to buy during this year's Muhurat Trading?
Share your view in the comments below, and let's celebrate Diwali the traditional way!

Liked What You Just Read? Share this Post:
Any Question or Suggestion
Post your Thoughts