Home >> Blog >> Explain Spend Analysis
Explain Spend Analysis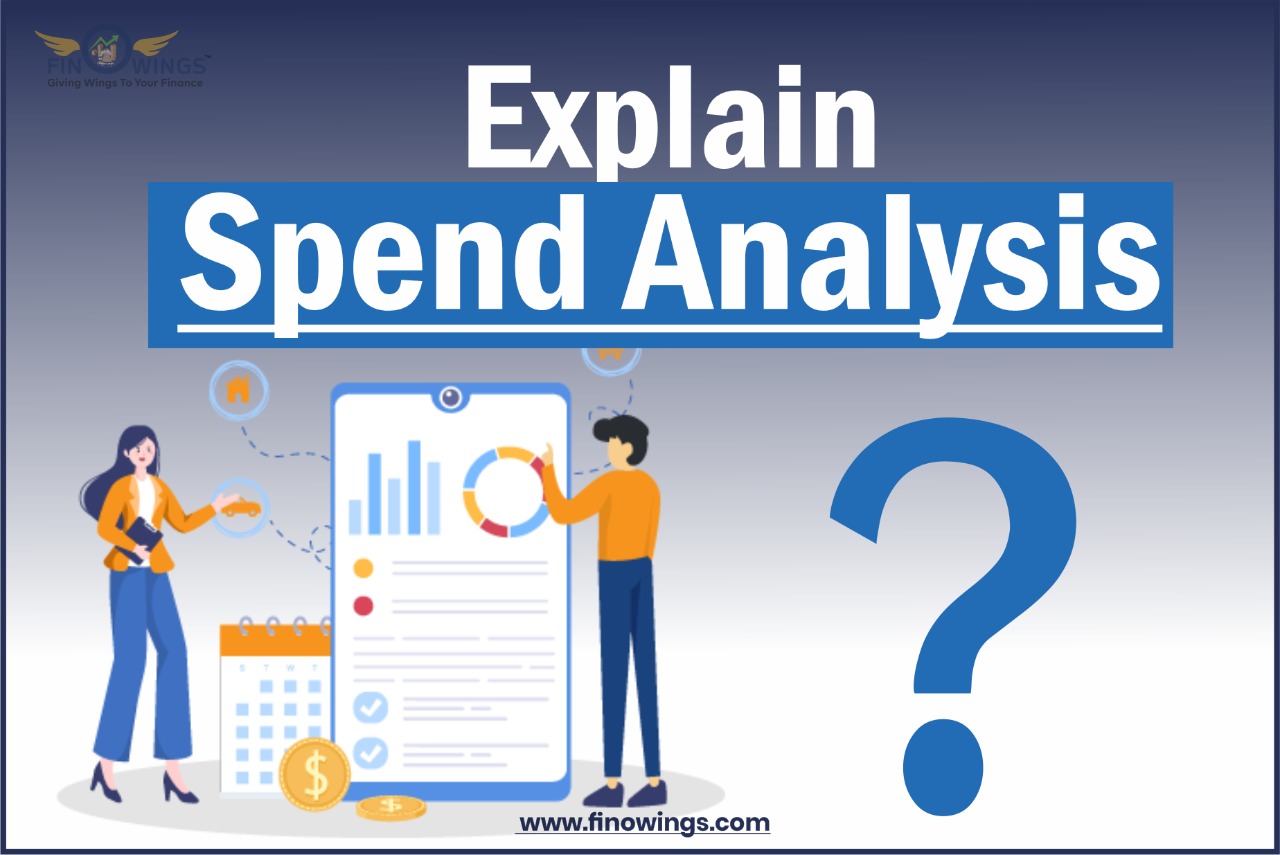 Table of Contents
Spend analysis analyzes an organization's expenditures from a procurement perspective to find actionable insights for potential savings. It is completed by identifying, collecting, cleansing, grouping, categorizing, and analyzing an organization's expenditure data. If this analysis is done correctly, it can become a critical success factor for procurement, strategic buying, and category management.
Analysis of procurement expenditure provides a baseline for measuring improvements and a reliable reference for setting strategies for achieving short-term and long-term savings. In addition, spend analysis provides valuable visibility into an organization's procurement expenditures, allowing it to consolidate its suppliers and spending. It also helps procurement teams determine the upcoming, best steps in the sourcing process, which ones present the most meaningful savings opportunities, and how to prioritize sourcing resources.
Spend is not an accounting term; it does not belong to the income statement or balance sheet. Instead, it is a collective term for all external expenditures that may be directly or indirectly affected by the procurement. Spend analysis reduces procurement expenditures and improves efficiency by increasing visibility and transparency. As a result, strategic sourcing, contract pricing, vendor selection, expense management, supplier management, payment terms, financial results, and cash flow are all improved.
Spending analysis is just one part of the much larger domain of spend management. For example, which includes spend analysis, industry spends benchmarking, strategic sourcing, and commodity management.
Regardless of their purpose, companies of all sizes and types can achieve effective and accurate spending analysis; by following a series of simple procedures based on spend cube analysis. There are seven steps in performing a spend analysis on a repeatable cycle:
Identify all sources of spend data: It includes all sources of expenditure data for all business units, departments, and teams. The data set will likely include: Accounts Payable Invoicing, Spend data from the eProcurement solution, the general ledger and credit card transactions, and any remaining manual Excel spreadsheets or other documents not already included in the eProcurement system.

Collect and Consolidate Data: To perform spend analysis, access & combine spend data into a centralized database. This step ensures that all relevant expenditure data is analyzed for meaningful spend analysis.

Clean spend data: Data cleaning includes standardizing formats, removing errors, and handling any blank data fields. Standard formatting may not be used in business when there are separate sources of spend data. Therefore, data cleaning is essential for accurate data management and data science analysis.

Categorize Spend: Define specific standardized direct and indirect expense categories (classification for taxonomy) that a business wants to track. Use a standardized classification system, such as the United Nations Standard Product and Service Code (UNSPSC), to organize and track all your direct and indirect expenses.

Perform Spend Analysis: To automate analysis, use spends software as a spend analysis solution. Organizations can improve spend control & vendor management in a centralized system with standard formatting, lower errors, boost supplier and spend visibility and spending patterns, and identify cost-saving opportunities using the right automation software.

Make decisions about savings opportunities and better procurement processes: Base your decision-making on expense analysis visibility, reports, and recommendations when making decisions about cost savings or potential changes to procurement processes that can reduce procurement costs, and apply cost-benefit analysis filters.

Reapply and repeat: Organizational spending data is not static, nor is spend analysis of it. Use the insights revealed by spend analysis to pursue goals, and be prepared to repeat the process regularly as the data grows and the organization identifies new objectives to pursue.
Spend analysis is crucial as poor strategic sourcing, vendor selection & procurement lead to supply chain management expenses that accumulate over time due to a lack of visibility into expenditure data, runaway costs, and poor strategic sourcing. As a result, a company may experience decreased profitability and fail to meet its financial and business objectives if spend analysis is not carried out as part of the spend management process.

Increased use of suppliers with vendor-managed inventory programs may be a sign of enhanced supplier relationships enabled by the spend analysis program. Once an organization determines which suppliers provide the best prices, it can work with suppliers to establish more developed procurement processes (such as vendor-managed inventory programs) that benefit both the organization and its suppliers.

The main contribution that spend analysis can provide to an organization is information. Spend analysis gives an organization greater visibility into the amount it spends on procurement materials and services, the suppliers with whom it spends the most money, and whether the value provided by its suppliers meets expectations. This information can then be used to modify procurement procedures and supplier lists to maximize the amount of money the organization can spend on purchasing materials and services.

In addition, once an organization acts on the information gained from expense analysis, it can adopt other mature procurement practices, such as supplier relationship management and category management. It can give organizations greater mutual value from their suppliers and allow them to establish leaner, more efficient procurement operations.
Regardless of the goals of the organization, spend analysis have certain benefits when done properly, including:

| | |
| --- | --- |
| Total Visibility | Total visibility of spend analysis helps eliminate overwhelming spending and helps protect your organization from invoice fraud. |
| Benefits to the procurement team | Spend analysis allows procurement teams to analyze their data and create an environment where data management and spend management are mutually supported. |
| Building Trust | Expense analysis, formalized procedures, and intuitive reporting made the data easy to understand. It further helps in building trust among the team. |
| Act Fast | It allows the team to act faster and respond to new strategic challenges rather than falling into a web of conflicting reports or data. |
| Preparing Strategy | Spend analysis helps organizations develop procurement strategies to set performance benchmarks, improve processes, and drive more savings. |
| Applicable in other business areas | It can also be used in other business areas, such as inventory management, contract management, complex sourcing, supplier management, budgeting, and planning and product development |
Some fundamental challenges and limitations prevent organizations from making the best use of spend analysis. Such as
Spending on data quality is the biggest obstacle.

The absence of standardized processes and technology is another challenge for procurement teams that adds inefficiency and ineffectiveness to expense analysis.

Lack of internal analytical abilities is also a common obstacle.

Organizations need to hire the right talent, and the procurement analysis team must be regularly trained to keep pace with the business's changing market and dynamic needs and goals.
An essential method for the expense analysis process for getting supply chain vendors and spending visibility with category management, giving reports for decision making, and spending data insights from purchase history. To make spend analysis effective, it is necessary to identify, clean effectively, and group or classify spend data from all software, including integrated automated payment, other external payment, and ERP systems (including general ledger) from all applicable business entities.
With spend analysis, businesses can reduce procurement costs by reducing procurement cycle times. Procurement cycle time is the days between creating and using an approved purchase requirement to create a purchase order and receive the ordered goods. Organizations can best perform spend analysis with automated software spend analysis tools. For example, suppose an organization invests in the right spend analysis tools and follows best practices. In that case, it'll be able to transform its spending data into actionable insights, a healthy bottom line, and an agile, resilient organization that manages to take maximum advantage of every dollar spent.
Frequently Asked Questions
+
The different stages of spending analysis turn raw data into useful information. This further provides valuable visibility into the procurement expenditure of an organization and in turn, allows the organization to reduce its overall cost for purchasing goods and services.
+
Data included in spend analysis may include purchase data, Accounts Payable Invoicing, payment data, credit card data and P-card spending data. Spend data has to be accessed and combined in a centralized database to perform spend analysis.
+
The primary purpose of spend analysis is to analyze an organization's expenditure data from a procurement perspective and derive actionable insights for potential savings.
+
The cost of implementing spend analysis varies depending on the size of the organization, how often the data needs to be refreshed and, in some cases, the number of users. Today's expense analysis solutions are quite economical and offer a significant return on investment due to the benefits that an organization can get.
Liked What You Just Read? Share this Post:
Any Question or Suggestion
Post your Thoughts