Home >> Blog >> How to Manage Your Debt
How to Manage Your Debt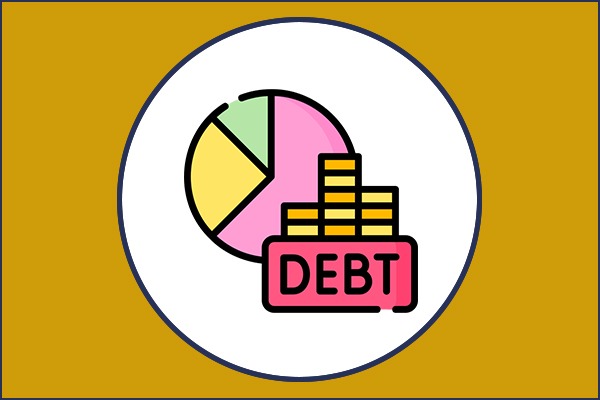 Table of Contents
You've already taken the right step if you're looking for a better approach to managing your debt to get rid of most or all of it. A mortgage can help you realize the goal of owning a home. It may even help you generate wealth if your home increases in value as you get ready to move forward. But having too much or improper kinds of debt, like high-interest credit card debt, might make it difficult to achieve other financial objectives.
It's crucial to manage your debt, though. You must know everything about debt management to manage your debt more effectively. So let's start with the basics.
Budgeting and financial planning are two tools used in the debt management process to assist you in taking control of your debt. A debt management plan's objective is to employ these techniques to reduce your present debt and work toward its elimination. To assist you with your plan,
you can either make one for yourself or enroll in credit counseling. Both approaches have benefits and drawbacks. The simplest course of action is to create a strategy on your own. However, occasionally having a partner outside of your organization to provide assistance or accountability can be beneficial.
Plans for debt management deal with unsecured debts including credit card and personal loan balances. One of two approaches is typically used to manage debt.
Self-management of debt
First, consider a do-it-yourself approach to debt management. In this variation, you create a budget for yourself that will help you meet your obligations and maintain a steady financial status. The debt snowball and avalanche methods are do-it-yourself debt alleviation strategies.
To help you stay on track, you can use financial management applications, payback calculators, and budgeting tools. If necessary, you can also try to negotiate a reduced monthly payment or interest rate with your creditors to assist you in paying off your debt. You can choose whether to keep or close an account after the debt is under control.
The second form of debt management is credit counseling. The National Foundation of Credit Counselors will help you locate a credit counselor in your region. Credit counselors might be for-profit or nonprofit. Before registering for a credit counselor, read reviews and understand all possible fees.
Your debt repayment plan will be helped by a credit counselor, who can also, if necessary, arrange a debt management plan (DMP) with your creditors.
The repayment period usually lasts between three and five years to help you pay off your debt more quickly. It contains concessions such as a lower interest rate, a smaller monthly payment, or fee waivers. The creditor may close your accounts after each obligation is paid off, depending on your circumstances, to prevent accruing any additional debt.
To pay off your outstanding unsecured debt, you can also choose to work with a debt relief firm. These for-profit organizations negotiate settlement agreements for less than what is owed on the outstanding debt with creditors and lenders.
You will open an account with the debt reduction firm and begin making monthly payments there. Many debt relief organizations will advise you to stop making payments to your creditors and lenders in the meantime to hasten the bargaining process.
The settlement agreement will be presented to you once it has been agreed upon. If you accept, the payment will be made using money from the account you've been making deposits into. A settlement fee will also be deducted by the debt reduction firm from the same account.
To effectively manage your debt, follow these easy steps:
1- Know who you owe money to and how much
Awareness is always the first step. You should begin your debt management journey by learning about the various types of debt that can show up on your balance sheet. This is crucial since certain debts could have a more negative impact on your balance sheet than others.
Understanding your whole debt portfolio is the foundation of an efficient management plan because not all loans are created equal. Create a list of all of your current obligations. This will include their various categories, the creditors you owe money to, the total amount owed, the number of monthly payments due, and the maturity date.
To compile this information, you can rely on internet banking tools. You should frequently consult this list, especially while paying invoices. Try to remember to keep this list updated as your debt balance changes each month.
Late payments incur late fees, which make it more difficult to settle your debt. You should put to use technology's potential to instill the habit of paying your bills on time. On your smartphone, you can set alerts and reminders for your monthly payments.
You shouldn't postpone making a payment until the subsequent due date if you continue to miss a payment. You should pay the required payment as soon as you can. Additionally, keep in mind that prompt payment is essential for successful debt management.
While a few late payments may not seem like a big deal to most of us, a pattern of missing payments can significantly affect your credit rating and your ability to make additional payments (also known as credit score). To ensure consistent payments, you can choose your bank's auto-debit option.
3-Maintain liquid savings
When our financial assets and liabilities are out of balance, we are tempted to draw on our liquid savings. This action could be detrimental.
While it makes sense to refinance your mortgage at a lower interest rate, you should also consider quickly rebuilding your liquid funds if you must make a compromise.
4-Create a budget
Creating a budget is a crucial debt management strategy for finally paying off your debt. However, the procedure needs a lot of forethought and endurance. The first step is to begin keeping track of your monthly earnings and outgoings. Once you've pinpointed this area, you may come up with ways to cut back on your regular spending, the bulk of which may be unnecessary.
No matter how small the debt may be, this money can be set aside to pay it off. Then, you should prioritize your debts to decide which obligations should be paid first, such as your mortgage and utility payments.
Although it may take some time to free yourself from the debt-ridden cycle, being committed to your spending plan and developing discipline are surefire strategies to succeed in this situation. You can be sure you have enough money to comfortably pay all of your primary monthly obligations by maintaining a budget.
If you notice that you are becoming behind on your payments, start making plans far in advance so that you can move quickly. A budget is therefore very beneficial in managing debt because it makes appropriate use of the extra funds (to be used to pay off debt faster).
5-Watch interest rate risk
There are many reasons we might borrow money, including education, marriage, buying a car, personal loans, and so forth. When you take out a loan with a variable interest rate, the loan's cost grows along with market rates.
Debtors must effectively address this significant risk if they want to avoid paying back more than they borrowed.
6-Keep a reserve emergency fund in hand
Because life is unpredictable, we never know when we'll need money fast. And if we didn't have enough funds, we'd have to turn to formal or unofficial loans to cover these expenses.
Therefore, as a safeguard against unanticipated calamities, one should always keep an emergency reserve.
7- Try to save more money
This is the most crucial management principle. While clearing your debt is a good thing, doing so at the expense of your retirement funds may leave you feeling let down.
Instead, you can regularly add enough money to your savings account to help it grow over time. The smarter course of action is to gradually pay off your obligations while maximizing your savings.
The most appropriate solution for your present financial circumstances should be your first consideration when deciding how you will manage your debt. While debt management is one strategy to deal with debt, other approaches are viable.
You can get a lump sum of money through a personal loan to pay off your debt all at once. A personal loan is a smart choice if you anticipate needing additional time to manage your debt. You must pay back your loan by the deadline given, unlike with a credit card.
You may be able to transfer your debt using a balance transfer card to a card with a 0% introductory interest rate. But there are costs associated with balance transfer cards, often one for each balance transfer.
Managing debt may be extremely difficult, and finding a way to get rid of it is frequently even more difficult. But not all of them are created equal, as some tactics have more negative long-term impacts than others. You might also discover that a balance transfer credit card or personal loan is a better financing choice. Make an informed choice that will help you reach your debt-payoff goal in the shortest amount of time possible and that is optimal for your financial circumstances by weighing the advantages and disadvantages of each debt management strategy.
Liked What You Just Read? Share this Post:
Any Question or Suggestion
Post your Thoughts