Home >> Blog >> Intellectual Capital - What Is Intellectual Capital, Branches and Its Measurement
Intellectual Capital - What Is Intellectual Capital, Branches and Its Measurement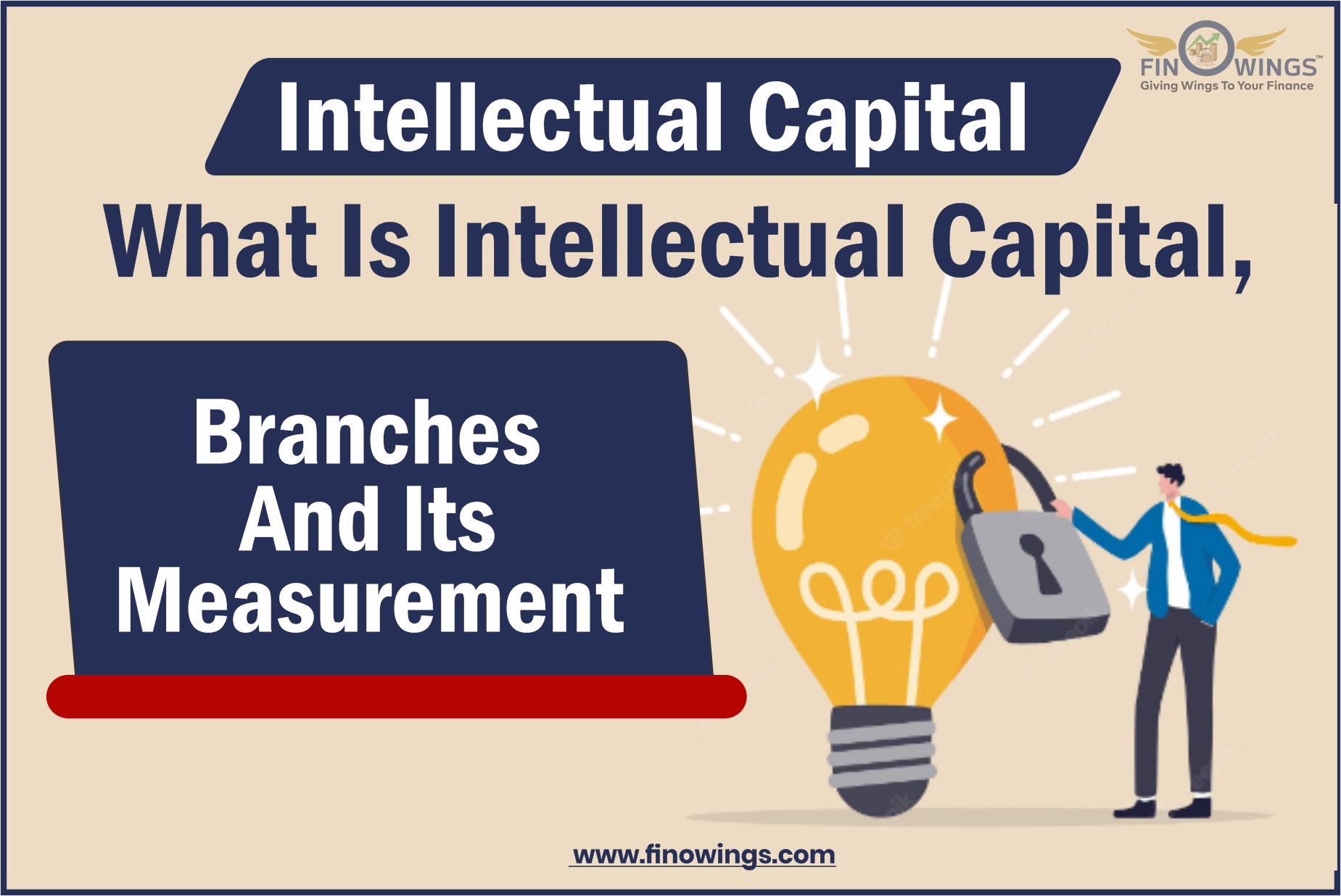 Table of Contents
A company refers to the worth of its pooled information, resources, and abilities as intellectual capital. The accumulation of intellectual property helps the business run smoothly and profitably. Intellectual capital cannot be measured objectively because of its intangible character, and there is no established financial procedure to determine its value. Accountants generally include intellectual property and goodwill on the financial income statement when a business establishes the worth of its intellectual assets.
As a competitive benefit, businesses leverage their intellectual property to boost sales, expand their market share, and ward off rival firms. A business can invest in staff training and growth, selecting qualified personnel, and creating novel procedures or patents to raise the worth of its intellectual property. Intellectual assets are made up of a variety of components, such as:
Employee ability, knowledge, and expertise

Staff members receive organizational training and growth

privileged knowledge, including copyrights, patents, or trademarks

Processes and procedures in organizations

Intellectual property
Intellectual capital includes:
The expertise a factory employee has acquired over many years.
A particular marketing strategy.
A way to speed up a time-sensitive research project.
A strange, hidden recipe (e.g., Coca-Cola soft drink).
A business can also increase its intellectual capital by appointing skilled personnel and procedure specialists who help it succeed financially.
For instance, a mechanic may begin working for an automaker after graduating from a technical school. The knowledge they acquire in school makes up their intellectual capital. Their intellectual capital has grown after a year in the workplace, the expertise they have obtained through their work, and the precise ways in which they applied their expertise. After two years, the mechanic enrols in a training course emphasizing new technologies and enhanced productivity. The organizational intellectual capital has risen further thanks to the mechanic.
Intellectual capital plays a more prominent role in succeeding in a competitive market as technology and procedure innovations become more of a differentiating aspect within modern organizations.
Three primary forms of capital can be generally categorized as intellectual capital:
3.1 Human Capital
"Human capital" refers to a firm's workforce's abilities, knowledge, and worth. The knowledge and skills of specific employees within a corporation can add worth to the organization. A company's human capital also demonstrates how well the administration allocates resources to enable workers to reach their full potential.
3.2 Relational Capital
Relational capital refers to all the beneficial connections a company has with its consumers, partners, vendors, and other external parties. It also includes copyrights, brand names, and reputations that a firm owns.
3.3 Capital Structure
The organizational, procedural, and innovative capital that underpins a company's human and relational capital is known as structural capital. It encompasses hierarchy, non-physical infrastructure, intellectual property (IP), analytics, and culture. It speaks of the information and worth associated with the systems and procedures of a company.
Different methods exist for measuring intellectual capital. Furthermore, there needs to be an approved, uniform technique for measuring, so it can take time to identify a precise quantification plan.
While regarded as an "asset," intellectual capital is not included on a corporation's balance sheet, even though intangible assets, including goodwill and intellectual property, include part of its worth. Consequently, the value of a firm's human, relational, or structural capital may need to be reflected in its financial records.
The following techniques have been created to gauge intellectual capital:
Market Value-to-Book Value Ratio (MV/BV)
The Market Value-to-Book Value Ratio (MV/BV) demonstrates how highly an organization is regarded despite its sound financial position. However, the ratio may only sometimes be a reliable indicator of intellectual property, considering that many outside factors might affect a firm's market value.
Using a Balanced Scorecard
To determine how much worth is produced at every phase, the Balanced Scorecard technique measures company effectiveness from the perspectives of finances, customers, internal processes, and development.
The Skandia Navigator is a group of tools for valuing intangible assets that include metrics for its five main categories: financial, client, procedure, regeneration and growth, and human.
Apple's workers' learning, talent, and experience make up its human capital. As a result, if Apple employs a software developer knowledgeable in artificial intelligence (AI), it significantly strengthens its human capital.
Company X has a steady, profitable partnership with its provider. Such a connection enhances the corporation's relational capital through a good image and a beneficial correlation with an external factor.
According to this, trademarks, collaborations, and brand-devoted clients increase a corporation's relational capital.
A corporation efficiently increases the worth of its structural capital if it patents a new technology (i.e., intellectual property) or uses its organizational framework to maximize efficiencies in judgment and procedures.
In addition to making significant investments in staff training, effective recruitment procedures can contribute to the price of obtaining intellectual capital. However, recruitment and training expenses are billed when incurred since they are viewed as period costs. Therefore, it indicates that a company does not profit from the price of its intellectual capital.
When a company with a lot of intellectual property is bought, the buyer will probably pay a lot for it. If this is the case, a part of the acquisition cost is allocated to the acquirer's assets and liabilities. The goodwill asset receives the acquisition price's remaining unallocated portion. It implies that an acquirer's intellectual property is recorded as a goodwill asset. Therefore, it is acceptable to amortize the goodwill asset over time based on the conditions.
If a company has no financial resources, its non-financial capital can still help it succeed by applying to understand, producing new products, and attracting clients. And using other data to help it gain a competitive edge and add to its intellectual capital. Intellectual capital is all that a company has at its disposal. It is crucial for any organization since it represents the actual capital and value of the business.
It improves the company's standing in the marketplace. Therefore, it is crucial for the organization's sustainability. The contribution of human activities, such as those of employees, management, suppliers, consumers, etcetera, propels a firm to the top. In addition, workplace culture, relationships with internal and external human resource providers, relationships with investors, the company's objectives and vision, etc., play a role. If all of these conditions are met, the company will have a very high level of intellectual capital and can endure in the marketplace for many years.
Frequently Asked Questions
+
Technical competence and process experience are components of a company's intellectual capital. Therefore, it is feasible that a considerable amount of the company's valuation is generated from this experience and knowledge if intellectual capital provides an organization with a robust competitive benefit.
+
The overall value of all a company's intangible assets is its intellectual capital. Though it goes beyond human capital, it does incorporate it. Therefore, it requires a comprehensive understanding of a company's facets that provides it with a competitive advantage.
+
The fundamental tenet of intellectual capital reporting is that while financial data provides insight into an organization's past success, it says nothing about its potential for the future. An organization's intellectual capital, not financial capital, is key to its prospects.
Liked What You Just Read? Share this Post:
Any Question or Suggestion
Post your Thoughts