Home >> Blog >> What Is a Letter of Intent (LOI)?
What Is a Letter of Intent (LOI)?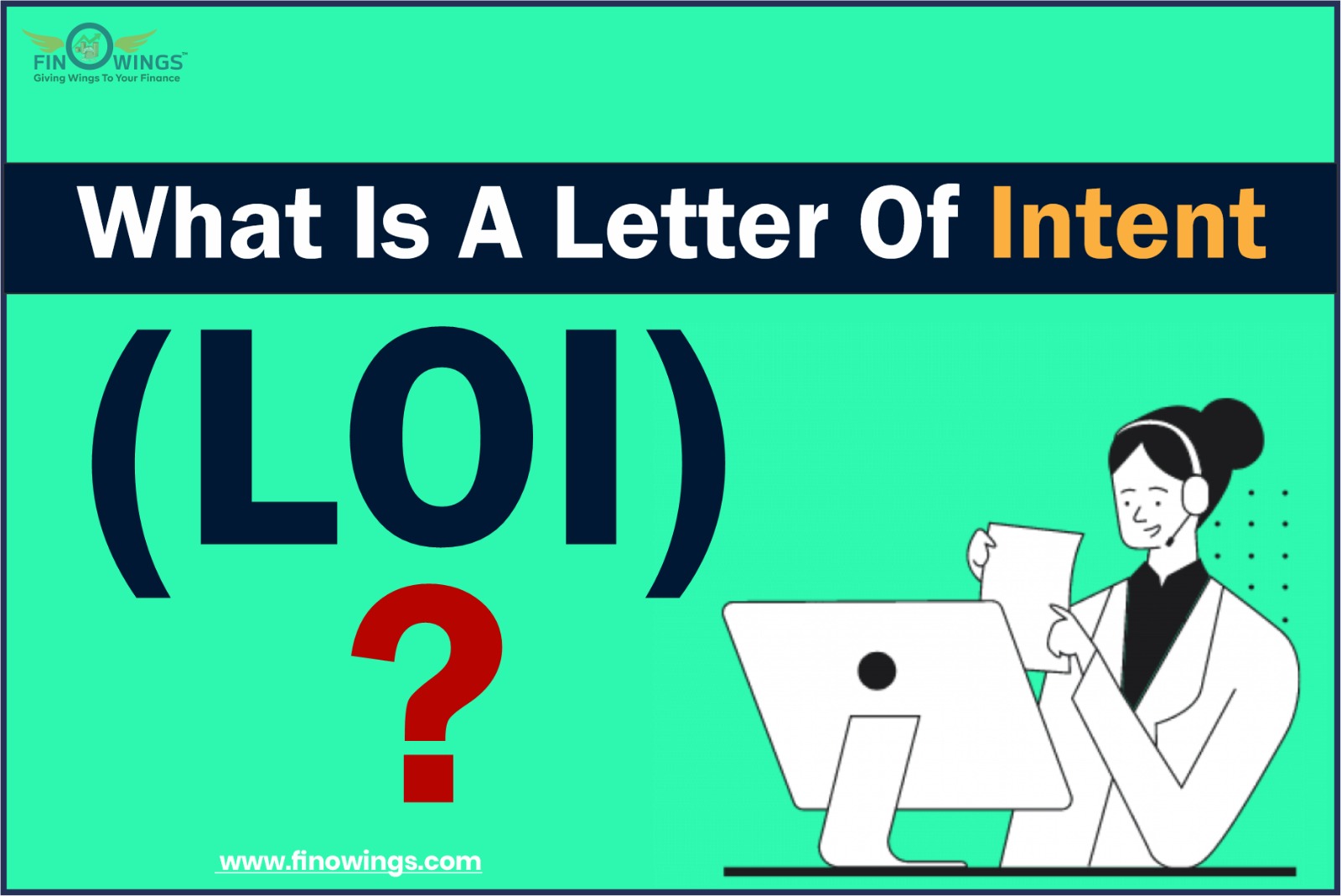 Table of Contents
It is a written statement of one party's tentative agreement to conduct business with another. The main elements of a potential agreement are described in the letter. LOIs are frequently used in significant corporate transactions and have a similar structure to term sheets. However, one significant distinction between the two is that while term sheets take the form of a listicle, LOIs are delivered in letter styles.
When two parties are originally brought together to hash out the broad contours of a contract before the finer aspects of a transaction are established, letters of intent (LOIs) are helpful. LOIs frequently contain clauses declaring that a deal may only proceed if financing has been secured by one or both parties or that a deal may be terminated if documents are not completed by a specific date.
LOIs may take an iterative approach. One party may present an LOI, to which the other side may respond by revising the original LOI or by drafting a completely new one. Ideally, there won't be any surprises on either side of the table when the two sides meet to finalize a contract.
Non-disclosure agreements (NDAs), which are frequently included in LOIs, lay out in writing the aspects of a deal each party agrees to keep private and which information may be made public. In addition, no-solicitation clauses are a common addition to LOIs, which prohibit one party from hiring the staff of the other party.
The ultimate terms of an agreement may differ from those outlined in the letter of intent, so a letter of intent is typically created and signed while discussions are still taking place. Before doing business, both sides perform due diligence. To perform due diligence before signing a letter of intent is a wise business move.
Different parties may employ letters of intent for a variety of reasons. Before they negotiate and settle on all the specifics of an agreement, parties might utilize an LOI to set down some of the essential, basic conditions of that agreement. The LOI may also be used to indicate that two parties are in negotiations for a deal, like a merger or joint venture (JV).
In general, LOIs seek to accomplish the following:
Make clear which crucial facets of an agreement need to be negotiated.

Protect all parties to the transaction.

Declare the deal's specifics, such as if it's a joint venture or a merger of two businesses.
A company's legal department often writes LOIs in the context of business transactions, and they specify the specifics of the desired action. For instance, LOIs in the merger and acquisitions (M&A) process includes information about whether a company intends to acquire another company for cash or through a stock sale.

There are uses for letters of intent outside of business. For instance, parents might use them to outline their expectations for their kids in the case that both of them pass away. Although LOI is not a legally binding paper like wills, the family court judges who decide what happens to the children in these situations may take them into consideration.

LOIs are also utilized by those applying for government grants and by varsity athletes from highly competitive high schools. These people typically create letters of intent (LOI) to express their intent to enroll in specific colleges or universities.
Date
BY ELECTRONIC MAIL
NAME
ADDRESS
Dear Name,
This letter of intent is from (Our Company Name) Inc. (the "Shorter Name") regarding a transaction (the "Transaction") with (Target Company Name) Inc. (the "Company" or "(Target Company Name)"). We are grateful for the time and attention you and your team have given us as we have discussed this opportunity and the data up to this point.
We think that (Our Company Name) will provide special value and capabilities to the Company and speed up the development and growth of (Target Company Name) as we continue to spend time assessing (Target Company Name). By executing X, Y, and Z, we think we can help (Target Company Name)'s growth strategy.
Overview and structure of the Transaction
(Our Company Name) is pleased to provide this non-binding letter of intent (the "Proposal") for a deal with (Target Company Name) based on our preliminary analysis of the information offered and subject to the terms outlined below. We suggest buying all of the Company's stock, together with its assets and liabilities, in order to give (Target Company Name) a sizable amount of upside potential.
We think that our interests must be in line for this deal to be successful. In light of this, we have created a compensation structure that enables all partners to gain fairly from our future success.
We offer a total purchase price of Rs. XXX crores consisting of
Rs. XXX of cash on closing

Rs. XXX – shares of (Our Company Name), issued immediately upon closing and not subject to any vesting period representing approximately XX% of (Our Company Name);

Rs. XXX of performance upside – performance shares of (Our Company Name) (an additional XX%, approximately), issued upon achieving the following targets/milestones:

Milestone #1 in the year 2022

Milestone #2 in the year 2022

The cash portion of the purchase price will be modified to reflect normal changes in net working capital in the final purchase price.
Illustrative Timeline
Given that timing is crucial for (Target Company Name) with regard to this TransactionTransaction, we have suggested the following high-level timeline:
Date: Work on financial diligence and valuation

Date: Operational due diligence, followed by (Our Company Name)'s visit to (Target Company Name)'s headquarters.

Date onward: Drafting of Definitive Agreement
Due Diligence Process
We are prepared to move forward with this TransactionTransaction as soon as possible because it is of the utmost importance to us. It is crucial that you share this commitment with us before we invest more time and money in pursuing this opportunity. (Our Company Name)'s first due diligence, which included multiple conversations with management and a preliminary data assessment, resulted in the development of an investment thesis and knowledge of the firm. We anticipate that the remaining due diligence we perform will cover commercial, accounting, and financial matters in addition to the usual legal, tax, and regulatory tasks.
Within eight weeks of the date our Proposal is accepted, we believe we can swiftly finish our due diligence and present (Target Company Name) with a binding agreement if the Company cooperates fully.
Exclusiveness and confidentiality
If the Company decides to proceed with the proposed TransactionTransaction, we would need sixty days of exclusivity (the "Exclusivity Period") to complete our due diligence and negotiate final agreements, with the possibility of an additional 60 days if (Our Company Name) makes a good faith effort to close the deal by the original expiration date. We think that granting exclusivity at this time will benefit the Project and its Shareholders due to the superior valuation of our Proposal. We will require reasonable access to Company information and the capability to share that information with our potential equity partners and debt financing sources in a way that protects the privacy of your information and our discussions in order to complete our due diligence and acquire the additional funding required.
Please find attached as Exhibit A (the "Exclusivity and Confidentiality Agreement") a draught version of the exclusivity and confidentiality agreement.
We place emphasis on our desire to complete the proposed TransactionTransaction as fast and effectively as possible and our readiness to mobilize resources to get things started right away. In order to accomplish this, and assuming we formally execute this letter, we would advise scheduling an organizational meeting as soon as feasible to decide on the work schedule for the Exclusivity Period.
Non-Binding Agreement
This non-binding expression of interest is confidential and may only be disclosed with your permission, the Company's approval, and the approval of those of the Company's advisers who need to know. It is not intended to and won't be understood in a way that obligates (Our Company Name) or any of its affiliates to work with the Company or to keep considering doing business with it. Despite anything to the contrary in this letter, if the parties to the Exclusivity and Confidentiality Agreement sign it, their duties under it are legally enforceable. Until the parties have inked a definitive agreement, at which point the terms of such agreement shall only bind them, none of the parties shall be in any way compelled by this letter, except as indicated in the following line.
We hope you share our enthusiasm for moving the discussion along swiftly and productively because we are pretty excited about the potential possibility. To finish this TransactionTransaction with you, we look forward to working with you.
Very truly yours,
[Signature]
Name
Company Name
Before a formal legal agreement is established, two or more parties may agree to anything in writing, known as a letter of intent (LOI).
A letter of intent represents a significant commitment from one engaged party to another but is not a contract and cannot be legally enforced. Before a formal contract is created, a letter of intent (LOI) can be used to explain a transaction, to formally announce a collaboration or negotiation between two companies, or to define a shared understanding.
An LOI may also be referred to as a memorandum of understanding in the United States (MOU).
Liked What You Just Read? Share this Post:
Any Question or Suggestion
Post your Thoughts