Home >> Blog >> Things to know before applying for a home loan
Things to know before applying for a home loan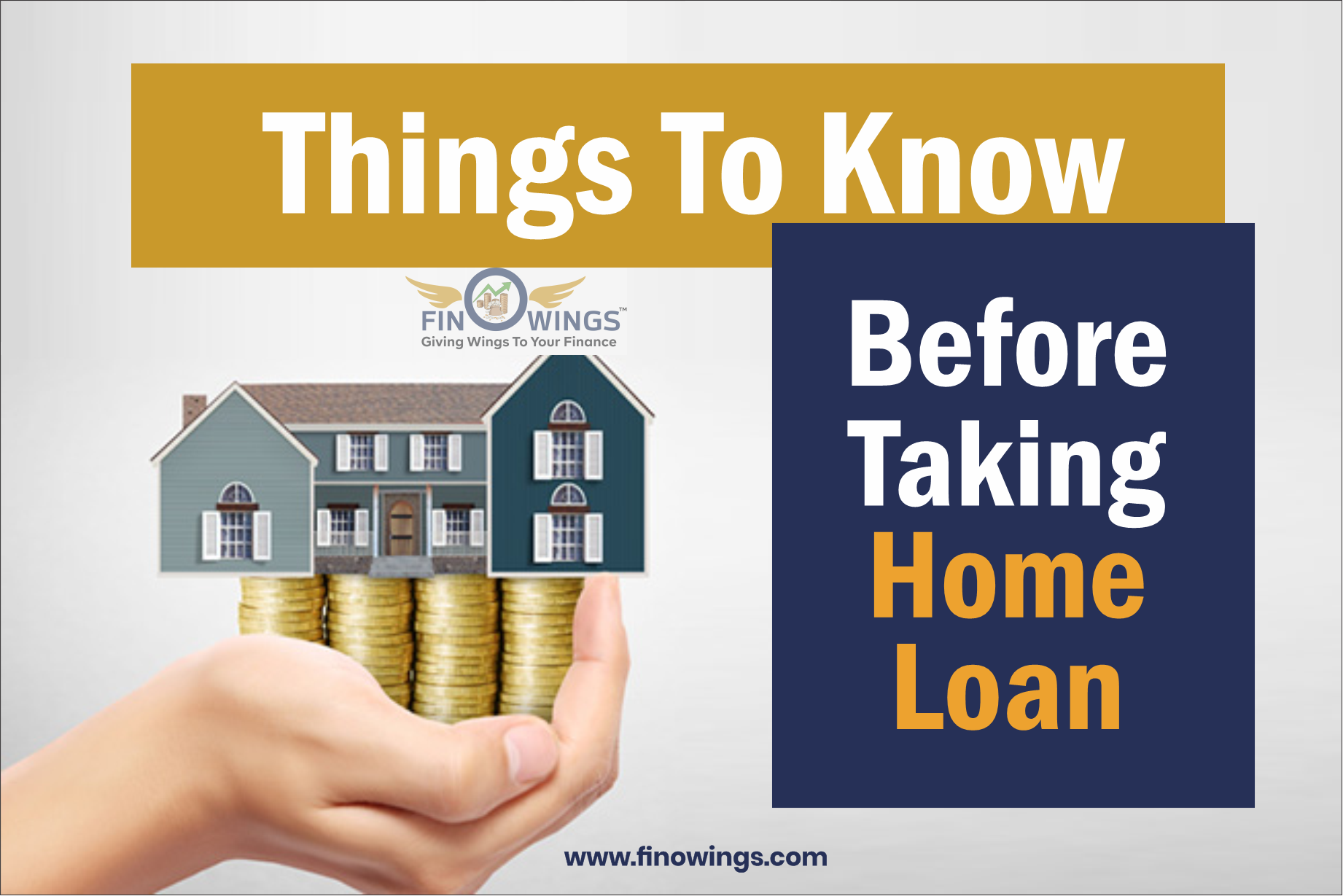 Owning a house is a big step in life and one of the most significant financial decisions ever. But, for most first-time home buyers, availing of a home loan is the only option they can bring their dream home to reality.
If you intend to take out a mortgage loan, it is vital to understand all the required points. It is a one-time decision with the commitment of long years. From the starting decision to the time you can repay the entire loan amount.
1.1. Types of Home Loans
The type of home loans have been categorized on the basis of home loan rates. The various kinds of home loans that are offered include-
1.1.1 Adjustable/Floating Rate Loans- The interest rate depends on the lender's benchmark rate in this type of loan. Any change in the benchmark rate will affect the interest rate proportionally.
1.1.2. Fixed Rate Loan: The interest rate is fixed in this type of loan. Throughout the loan's life, this interest rate will be in force.
1.1.3. Combination Loan- These loans offer both ways of interest rates. These offer a part of the loan at a fixed interest rate and part at an adjustable rate of interest.
The first step is always making sure that you qualify for a house loan or not. Initially, banks or lenders will examine your eligibility for a home loan on some features, such as the basis of your income and repayment capacity.
Other home loan eligibility considerations include age, qualification, financial position, spouse's income, number of dependents, and job stability.
There are many questions before applying for a home loan. We got you covered for most queries. Here are a few points that you should know before applying for a home loan:
3.1. Home First or Loan First:
It is often advisable to get your home loan pre-approved before you select your home. Pre-approval helps you fix an exact budget and focuses your home hunting more. In addition, pre-approvals make negotiations better and close deals faster.
The lenders also can give you the availability of good properties in your preferred location. There are a few projects that lenders have already approved. Therefore, it relaxes the number of property documents and the quality of the projects.
3.2. Loan Amount:
As defined, most lenders offer a housing loan between 70-90% of the property's cost, depending upon the loan value.
For example, if the cost of the property is Rs 60 lakh by the lender, a maximum loan can be availed of up to 50 lakh (80% of the total value of the property), depending on the home loan eligibility.
There is a chance of an increase in loan amount if you include a co-applicant; his/her income can be considered. The co-applicant can be your adult child, parent, or spouse.
The balance towards the property deal is expected to be contributed by you. So, for example, if the property value is Rs 60 lakh and the loan sanctioned for you is Rs 45 lakh, your contribution will be the balance of Rs 15 lakh.
3.3. Cost of Home Loan:
The estimated cost of your housing loan is also a point to consider while assessing its suitability. The cost will include processing fees, interest payments, administrative charges, prepayment penalties, etc. Ideally, for adjustable/floating rate loans, you should have zero prepayment charges. You might also be able to convert your loan to a lower rate by just paying a nominal fee.
According to the regulator, lenders need to disclose the information about fees and charges on their website transparently.
3.4. EMI/PRE-EMI:
EMI stands for Equated Monthly Instalment. This amount is payable to the lender each month. It entails principal and interest payments based on the loan's total amount.
Pre-EMI is a concept that is known for properties that are still under construction. In this case, the loan value gets disbursed based on the installment amount you must pay the builder. Generally, you are asked to start paying only the home loan interest on the loan amount disbursed, called pre-EMI interest. However, if you wish to start principal repayment immediately, you can tranche the loan and pay EMIs on the cumulative amounts disbursed.
3.5. Tenure:
The time period for a home loan sanctioned can be 30 years, subject to the consumer's eligibility. The EMI load decreases with extended tenure. For instance, for a 20-year home loan of Rs 10 lakh at a rate of interest of 10.40 percent, the EMI would be Rs 9,917; now, if we extend the tenure to 30 years, the EMI declines to Rs 9,073.
3.6. Documentation:
The significant thing while applying for a home loan is the documents. Documents required for a home loan can be categorized as follows:
KYC Documents- This includes your identity and address proofs. A valid passport, Aadhar Card, Voter ID Card, and other major documents can be trusted for KYC.

Income Documents- The documents that provide your financial eligibility proof fall under this category. If you are employed at some firm, you can submit your salary slips for the last 3 months. In the case of self-employment, you can submit income tax returns, including the computed income for the last 3 years.

Property Documents- These documents include mainly the agreement between the seller and the buyer of the property. It has the noted title, deeds, and agreement to sell. The lender does due diligence on the property depending on these documents.
Another aspect to consider is the easy retrieval of the documents.
3.7. Insurance Cover:
You should have a loan cover term assurance plan that will cover the loan amount. It is your job to research and finds the best home loan insurance. This will give you and your family relief. In addition, the loan will get paid by the insurance if anything unfortunate happens to you in the future.
Some lenders insist you purchase insurance when availing of the home loan.
3.8. Default:
It is always best to be regular in paying your home loan EMI. However, suppose the consumer misses more than 3 instalments. In that case, lenders have the power to act against default directly without courts' intervention according to the Securitization and Reconstruction of Financial Assets and Enforcement of Security Interest Act, 2022 (SARFAESI Act).
Suppose you face any difficulties while paying EMIs or have financial issues. In that case, it is always better to inform your lender about it and check the possibility of an extension in the repayment tenure.

| | |
| --- | --- |
| Important information to consider when applying for a home loan. | Description |
| Eligibility criteria | Home loan eligibility is mainly determined based on your income and repayment capability. |
| Types of home loans | Due to the flexibility of interest rates they provide to consumers, floating-rate loans are well-liked. |
| Home first or loan first | You can enhance your loan eligibility by including a co-applicant (any earning family member). |
| Loan amount | The interest rate applicable on your house loan is the rate accepted on the disbursement date. |
| Cost of your home loan | You can apply for a house loan before shortlisting a property. |
| EMI/Pre-EMI | The longer the tenure, the lower the EMIs of the home loan. |
| Tenure | All co-owners of the property are needed to be co-applicants of the home loan. However, all co-applicants need not be co-owners of the property. |
| Documentation | You can reside in one location, buy a property in another, and service your home loan from another. |
| Insurance cover | You can convert your fixed-rate loans into floating-rate loans and vice versa by paying a small fee. |
| Default | You get tax benefits on both principal payable amount and interest payment on housing loans. |
It might be scary to make the financial decision of a home loan, but when you are aware of the points, you will prepare. Nothing is impossible; make your dream home come true.
Frequently Asked Questions
+
Work to improve your credit, and correct any errors on your credit report, which could help to raise your credit score.
Improve your debt-to-income ratio and reduce your overall debt.
Increase your down payment amount to qualify for a larger loan.
+
Yes, you can. You must show the legal documents and computed income for the last 3 years.
+
The main documents required for a home loan are- Address and Identity Proof, Income Proof, and Property Documents.
Liked What You Just Read? Share this Post:
Any Question or Suggestion
Post your Thoughts