Home >> Blog >> Unlocking Financial Wisdom : Top 10 Books for Financial Literacy
Unlocking Financial Wisdom : Top 10 Books for Financial Literacy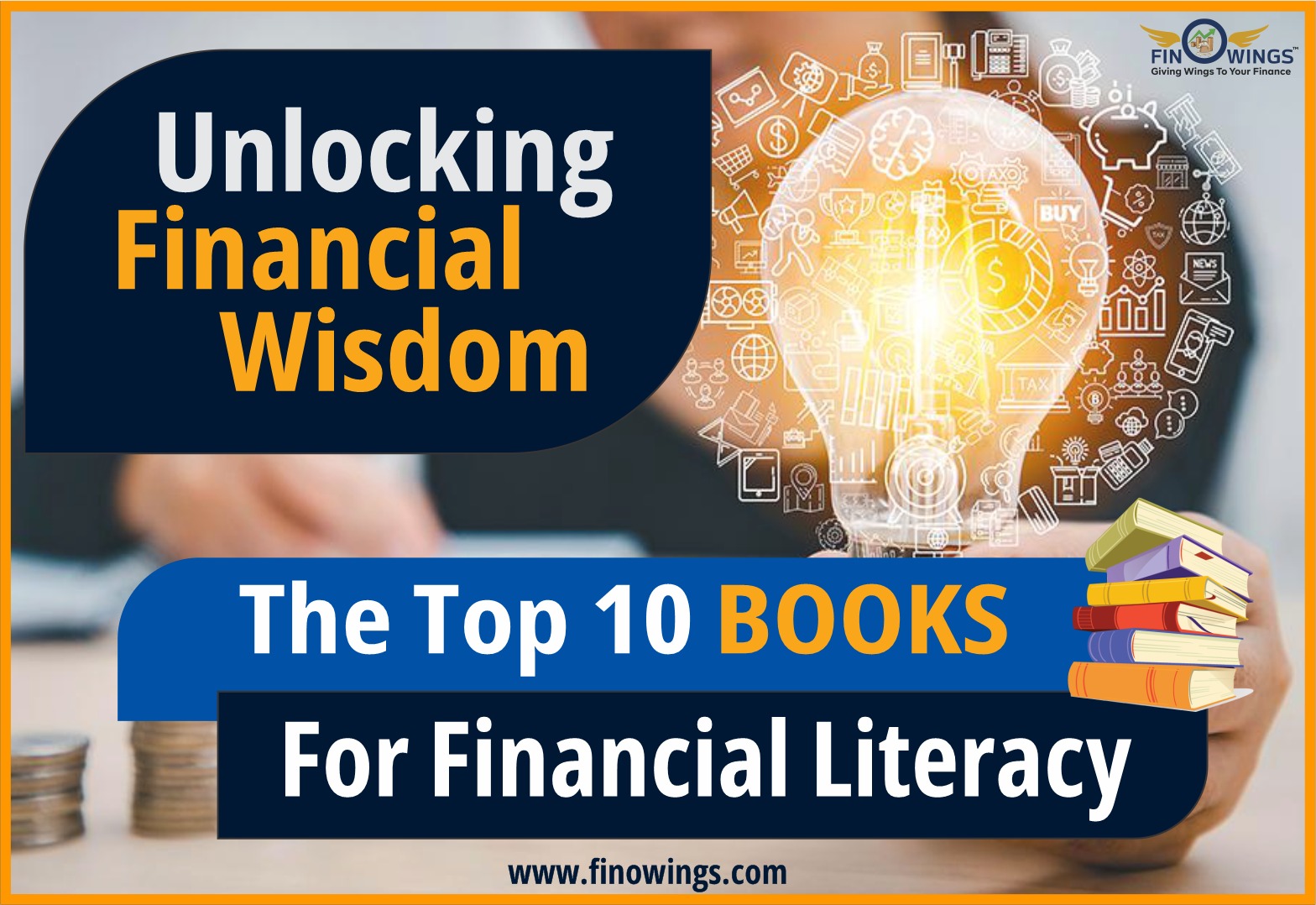 If you're on the lookout for the best finance books to enhance your financial literacy, look no further! We've compiled a comprehensive list of the top 10 finance books that are sure to equip you with the knowledge and skills you need to master your finances. From timeless classics to contemporary must-reads, these best finance books of all time cover a diverse range of topics, from personal finance to financial education. Whether you're a seasoned investor or just starting your journey towards financial independence, these financial literacy books offer valuable insights and practical tips to help you achieve your goals. Don't miss the chance to improve your financial well-being - dive into the world of finance with the best personal finance books available today!
A timeless classic, this book challenges conventional thinking about money and teaches fundamental lessons on financial intelligence. Kiyosaki shares his experiences growing up with two fathers - one rich and one poor - and imparts valuable knowledge on building wealth, investing wisely, and developing a mindset for success.....Read More
Considered the Bible of value investing, this book emphasizes the importance of rational decision-making and thorough analysis when it comes to investing. Graham's principles of value investing have stood the test of time and continue to guide investors in building a solid financial foundation.....Read More

Malkiel explores the concept of efficient market theory and highlights the benefits of a diversified investment portfolio. This book offers insights into various investment vehicles, including stocks, bonds, and mutual funds, while debunking common myths surrounding the financial markets.....Read More
This eye-opening read challenges our perception of wealth and reveals surprising insights about the habits and behaviors of everyday millionaires. By studying the lives of wealthy individuals, the authors provide practical advice on saving, investing, and building wealth through frugality and smart financial choices.....Read More
Although not exclusively focused on finance, this Nobel laureate's book delves into the psychology of decision-making. Understanding the cognitive biases and heuristics that influence our financial choices can help us make better investment decisions and avoid common pitfalls.....Read More
Sethi breaks down personal finance concepts into manageable steps, making them accessible to readers of all backgrounds. From budgeting and automating finances to negotiating a higher salary, this book offers practical advice on managing money and achieving financial success.....Read More
As the founder of Vanguard Group, Bogle revolutionized investing by introducing the concept of index funds. This book emphasizes the importance of low-cost, passive investing and provides a solid foundation for anyone interested in wealth accumulation through long-term, diversified investments.....Read More
This transformative book challenges our relationship with money and encourages readers to align their spending habits with their values and life goals. By focusing on financial independence and achieving a healthy work-life balance, it offers a holistic approach to personal finance.....Read More
Set in ancient Babylon, this book imparts timeless lessons on financial success through parables and stories. Clason's principles of saving, investing, and wealth preservation are presented in an engaging and accessible format, making it a must-read for beginners.....Read More
This book will show you how to create a budget, establish financial objectives, and establish responsible spending habits. In addition to demonstrating how to make your money work for you, This Book will discuss everything that you required to manage your Finance. From this Book, You will get suggestion on managing debt and planning for a secure financial future.....Read More

In conclusion, if you're looking to boost your financial literacy and take control of your financial future, exploring the world of finance through the Top 10 finance books is an absolute must. These carefully curated books offer a wealth of knowledge and insights from experts in the field, catering to both beginners and seasoned investors alike. By delving into these best finance books, you'll gain the tools and understanding needed to make informed decisions, manage your finances effectively, and work towards achieving your financial goals. Whether you're seeking to build a solid financial foundation or looking to enhance your existing financial prowess, these Top 10 finance books will be your trusted companions on your journey to financial success and security. Start reading today and unlock the potential for financial empowerment and prosperity. Your brighter financial future awaits!
Frequently Asked Questions
+
Discover the top books that can enhance your financial literacy and provide valuable insights into managing money wisely.
+
Financial literacy books offer practical tips, strategies, and knowledge to help you make informed decisions, budget effectively, and invest wisely.
+
Yes, we have a list of beginner-friendly financial literacy books that break down complex concepts into easily understandable language.
+
Explore the most popular books that delve into the world of investing, wealth creation, and building a solid financial foundation.
Liked What You Just Read? Share this Post:
Any Question or Suggestion
Post your Thoughts