Home >> Blog >> What is Human Capital?
What is Human Capital?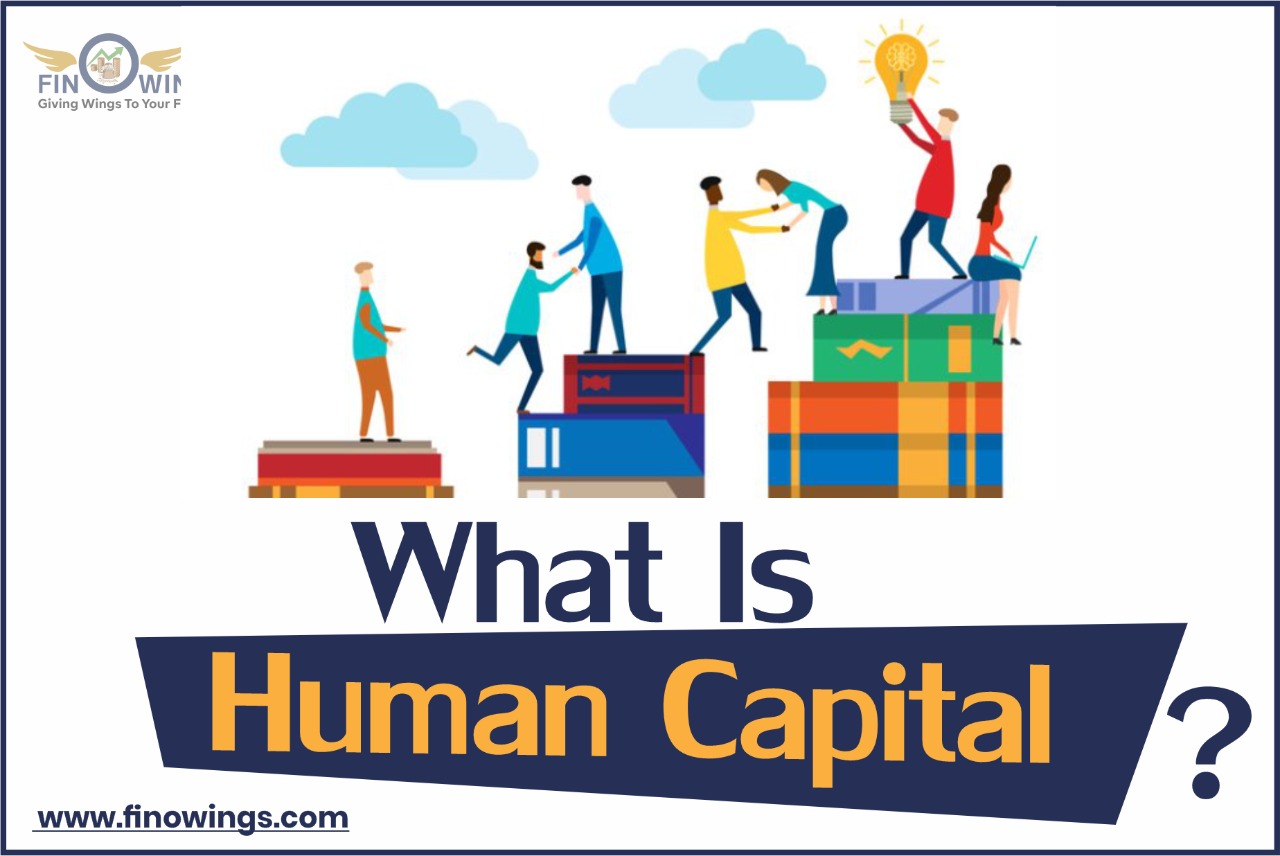 Introduction
Human capital measures a worker's economic value depending on their experience and skill set. One of the company's most significant intangible assets is its human capital, but its balance sheet typically does not mention it.
This asset includes the worker's education, experience, skills, intelligence, health, and other factors. The more a business invests in its employees, the better performance and productivity it can expect from them.
Companies that provide their employees with better amenities and spend more money on skill development see better work from them, resulting in higher success and profit levels than other businesses.
Adam Smith popularised the idea of human capital for the first time in the 18th century in his book "An Inquiry into the Nature and Causes of the Wealth of Nations." Adam strongly emphasized the need to improve human capital to increase wealth and business profit in his book.
The statement made by Adam still holds true today. Any business that invests in the health and abilities of its employees tends to outperform its rivals in terms of wealth generation and long-term viability.
The simple formula for this is that when a business takes care of its employees or human capital, the employee will return the favour by performing their jobs more accurately and efficiently. This makes it a beneficial situation for everyone.
The idea of human capital is predicated on the idea that not every employee in a company is equal. Every employee in a company has a unique set of duties, but an employer can make educational investments in its staff to raise the calibre of the work they produce.
The human resources division can keep track of this expenditure and assess the financial gains the business has made both before and after investing in its employees. Then, divide the company's overall profit by the amount invested in human capital to determine the return on investment.
This will make it easier for the business to keep track of everything and determine whether or not the investment in human capital is worthwhile. Most of the time, a business will find that investing in human capital is profitable.
Human capital focuses primarily on providing individuals with access to knowledge, skills, better education, and a high standard of living. More education and training enable a person to recognize their true potential, and only people with greater potential can contribute to the creation of better societies.
As technology advances, there is a sharp rise in the demand for skilled workers. Consequently, the value of human capital also grows quickly. As a result, countries that do not make serious efforts to educate their people will lag behind other nations.
The less capable citizen will be unable to contribute to the nation's economic development or build a better society, preventing countries from competing in the global economy. Therefore, now is the time for businesses and nations to realize the value of human capital and increase their investments.
Additionally, this will contribute to the economy's expansion and, ultimately, the nations. Numerous finance ministers from various countries have already begun to take decisive action in this area for the overall development of their nations.
Economic expansion and human capital have a close relationship. The economic development of any nation largely depends on its individuals. Therefore, when a person in a country is successful, they will naturally spend more, strengthening the nation's economy.
People become capable and knowledgeable when businesses or the government spend more on human capital, educate people more, encourage them to learn new skills, and assist them in acquiring more knowledge by offering a variety of ways.
Intellectual workers are highly sought after by employers who can pay them well. People who earn more spend more money, contributing to the nation's economic expansion. In addition, employees with more education provide a higher calibre of work to the organization, helping it stand out nationally and internationally. It promotes a nation's economic development as well.
A significant risk associated with human capital is the difference between organizational needs and the various skill sets of employees. It might hinder the development and productivity of the company. An organization might be unable to meet its objectives and fall behind in the competition. Other potential risks associated with human capital include the following:
The worker's sense of complacency. They become disinterested in the company's objectives and tend to find reasons not to do more work.

When a company has fewer employees than necessary.

The risk to human capital from occupational fraud is also present. This employee violates rules or misuses company resources for personal enrichment.

Hiring a candidate without conducting a thorough background check. It is also known as negligent hiring. The productivity and reputation of the company can suffer from poor employee hiring.
Increasing your human capital is necessary if you want to keep up with the competition in today's competitive world. You can take several actions to better yourself to increase your human capital. For example, enhance your knowledge, develop more skills, comprehend innovation, and keep up with the latest trends in your industry.
You should constantly work on strengthening your skills and improving yourself. Broaden your horizons, discover more outside of your social and professional circles, get out of your comfort zone, and push yourself to improve daily.
Set a goal to educate yourself every day. This will facilitate learning and help you maintain focus. In addition, increase your social interaction, expand your network, improve your communication skills, and, most importantly, watch out for your health because only a healthy mind and body can achieve the impossible.
For various reasons, human capital is subject to depreciation, just like other capital. However, the following are some typical causes of human capital depreciation:
One of the most frequent ways for human capital to depreciate is through unemployment. A skilled person's value decreases if they remain unemployed for a protracted period because their skills may become less in demand.
Mental Health or Physical Injury
Other causes of human capital depreciation include mental health issues, stress, and injury. Such a situation prevents qualified candidates from applying for the position or may prevent them from giving it their all.
Do not Keep Pace with Innovation.
People who cannot adapt to innovations tend to become less valuable over time. Therefore, for human capital to retain its value, it is crucial to keep up with the innovations that are a part of today's world.
People worldwide have divergent opinions regarding the theory of human capital. On the one hand, some agree with this theory, but on the other hand, some disagree with it.
According to many people, this theory encourages bourgeois individualism and exploits people. People in the middle class are more affected by this theory of human capital due to the likelihood that the upper class will use them unfairly.
Along with the theory, critics also point out how it turns workers into capitalists and intensifies people's feelings of insecurity. The theory strongly emphasizes creating perfect individuals or acquiring various skills, which can put more pressure on the individual and create a highly competitive environment. A setting that makes it difficult for people with lower skill levels to survive.
Numerous traits and competencies that support economies and businesses in growing and becoming more productive are included in human capital. Therefore, a nation or business must invest in human capital in various ways to make that person efficient.
Building better human capital requires that people acquire crucial traits and abilities. The following are some common examples of human capital qualities:
Education

Skills

Technical skills

Problem-solving ability

Mental and physical health

Communication skills

Time management
Any nation or business' development depends significantly on its human capital. Therefore, it's essential to make wise investments in human capital. Skilled human capital can provide you with more productive work and helps to make your enterprises profitable. A nation's overall economic development depends on its human capital, so the government must work to ensure that its citizens are well-educated and skilled in every way. It helps to emerge a nation as a good leader and a better country on the global level.
Frequently Asked Questions
+
To improve human capital, it is crucial to provide improved health care, better nutrition, and employment opportunities.
+
Adam smith is credited to popularise the concept of human capital. " An Inquiry into the Nature and Causes of the Wealth of Nations", a book he produced in the 18th century, is where he first introduced the concept of human capital.
+
The economy may be impacted by human capital. While an unskilled workforce can contribute to the economy's decline, a competent and quality workforce can accelerate economic growth.
+
Two of the most important components of human capital are education and health. To develop superior human capital, more attention should be paid to these two areas.
Liked What You Just Read? Share this Post:
Any Question or Suggestion
Post your Thoughts