Home >> Blog >> What is Insurance Premium?
What is Insurance Premium?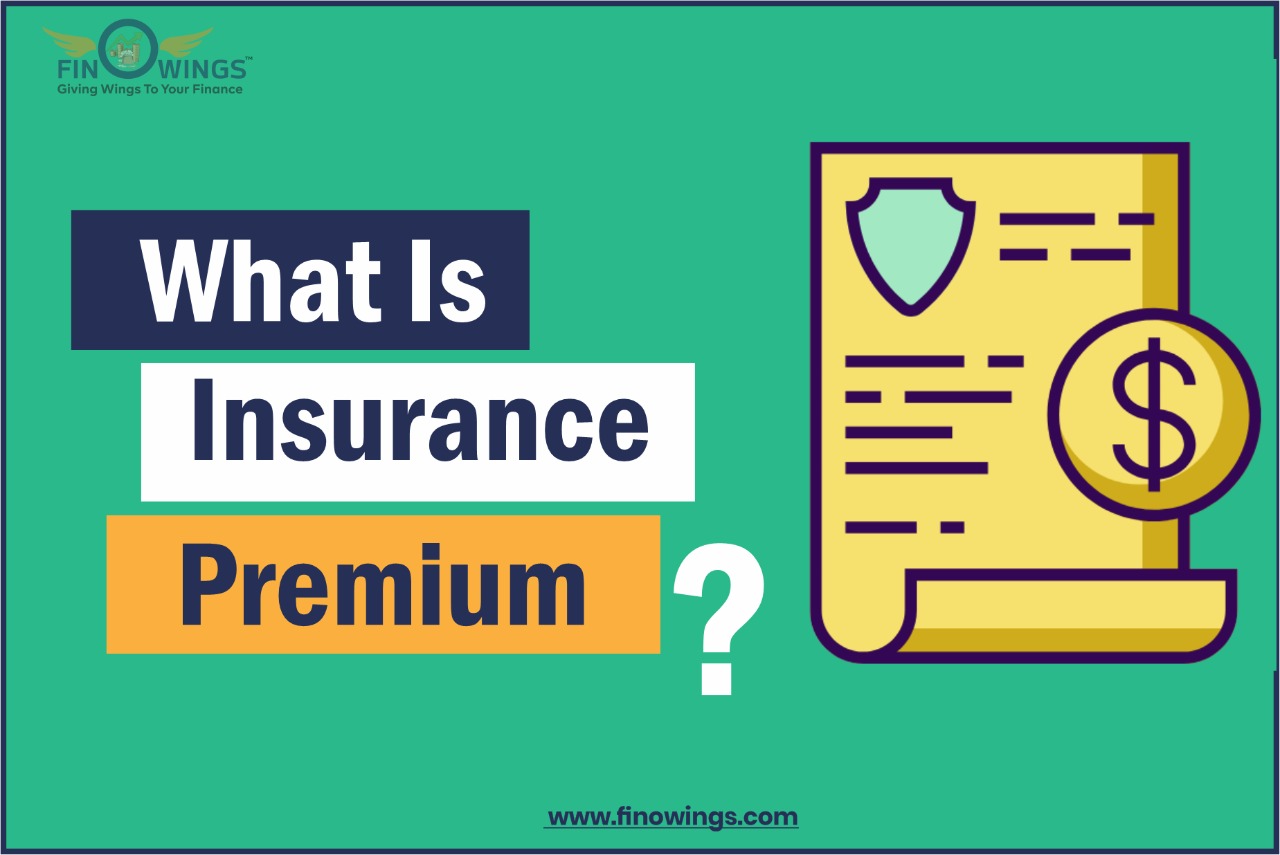 Insurance helps to safeguard your family, your assets, your health, and yourself from financial risks. In addition, you can gain many advantages from insurance. For example, you can use it for emergencies, illness, and medical care.
It is considered important and better to purchase an insurance policy as it provides you and your family a cushion against several financial situations. Insurance can benefit you and your family for several reasons.
You can get insurance from the insurance company based on your needs. In addition, numerous banks and insurance providers offer policies based on your requirements and goals.
It's important to familiarise yourself with the terms used in insurance before making a purchase. It will make the policy terms easier for you to comprehend. The insurance premium is one of the most frequently used terms in insurance. It will be mentioned often while you are buying a policy.
What does the term "insurance premium" mean? How does it calculate?
We will go into precise detail about every aspect of insurance premiums in this article. So continue reading to learn more about insurance premiums.
An insurance premium is a specific sum you must pay an insurance company after a predetermined time. You pay this sum to the insurance companies for the upkeep of your insurance policy and to receive the several benefits related to your policy and coverage.
The type of insurance policy you are applying for, the period, your current situation, employment, way of life, health, and many other factors affect the premium amount.
Insurance companies employ actuaries who calculate and verify all the information, and based on the data; they will determine the premium for your policy.
The greater the risk that will be attached to you, the higher the premium you must pay. The premium can be paid monthly, quarterly, half-yearly, annual, or lump sum. It depends on the policy you are purchasing and your personal preference.
Insurance companies have a variety of uses for premium money. For example, to make a good return on the money, they can either invest it in securities or lend it to individuals or firms. In addition, it will enable them to manage several company operations and the costs associated with policy coverage.
You can buy various insurance policies for various purposes, including health, auto, home, and life insurance. The terms and conditions of each insurance policy are unique. You must pay a certain amount when buying an insurance policy. Simply put, that sum is known as an insurance premium. You have the option of making payments in instalments or one large payment.
It largely depends on the insurance policy you select and the terms of that policy. For example, some insurers might let you pay monthly or semi-annual payments, while others demand the entire sum.
You are aware of insurance premiums and how they work. The process used to determine insurance premiums is the next thing you should be aware of. The premium for your insurance is determined based on many factors.
You should better understand these factors as a policyholder to make wise decisions. This could assist you in selecting a policy at the appropriate time and avoiding paying high premiums. The items that insurers check before determining your policy's premium are listed below.
Age is a critical factor in determining your insurance premium. Therefore, buying a policy when you are younger is always preferable. Since risk increases as you age. As a result, you must pay a higher premium than someone younger.
The majority of insurers consider your health when calculating the premium. You might have to pay a high premium if you have any serious issues or are at risk of developing any serious illnesses. Your premiums will be low if your medical history does not suggest any such thing.
Your lifestyle, decisions, pastimes, and other activities significantly impact the cost of your insurance. For example, your insurance premium will increase if you engage in a risky activity. Mountain climbing, racing, and other risky activities, for instance, have high insurance premium requirements.
Yes, the cost of your insurance premium does depend on your gender. Studies show that women generally live longer than men. As a result, they pay slightly less for some insurance policies than men do.
Habits like smoking and drinking can increase the risk of a serious ailment, so insurance companies charge high premiums for such people.
Your profession has an impact on how much you pay for insurance. For example, you must pay a high insurance premium if you work in a high-risk industry, such as mining or firefighting.
The following elements can influence the cost of insurance premiums:
The kind of insurance you select.

Your age, where you live, and your history with claims.

The risk posed by your circumstances, line of work, and moral hazard.

When the period is over, the policy premiums also alter.

The insurance company is constantly updating the coverage and premiums as the risk associated with the policy increases.
These are the usual elements that impact your insurance premium. Your insurance premium might go up or down as per these factors. Therefore, it is crucial and advised to carefully read the details before buying any policy.
You may be thinking about what insurance companies do with the premium they receive from you. Where does that money go?
Insurance companies use a portion of that sum to pay their liabilities and maintain normal business operations. Then, the company invests the remaining sum in various palaces to generate sufficient interest.
It will assist the insurance company in generating coverage costs and maintaining a competitive price in the market. In this way, the insurance companies use the funds received from insurance premiums to pay for liabilities and insurance coverage.
There is a chance that you will forget to pay your insurance premium or that a circumstance will arise and prevent you from being able to do so.
What occurred in this circumstance? Will your insurance policy lapse?
The answer, then, is no. If you forget to pay your premium, your policy won't end immediately. Instead, the insurance companies give you a grace period to pay the premium in case you forget to pay on the due date.
You may pay during the grace period, which typically consists of a few additional days the insurer gives you to pay the premium. However, your policy will expire, and you will lose all its benefits if you don't make a payment, even during the grace period. Therefore, you should pay your premiums on time to benefit from the specific policy.
You must thoroughly understand insurance premiums because they are a crucial component of insurance. You have to manage your finances following the amount of your premium. Additionally, before buying your insurance policy, you must carefully read the terms and conditions. To avoid being duped and be aware of your rights and benefits, it is crucial to understand your insurer's conditions on your policy.
Frequently Asked Questions
+
No, the insurance premium amount does not change once it is fixed—the possibility of changing the premium only after your policy expires.
+
No, your policy won't end if you don't pay the premium by the deadline. Even after the due date, the insurance companies grant additional time to pay the premium. It's known as the grace period. You can pay the premium during the grace period to keep your policy from expiring.
+
You can undoubtedly use your insurance during the grace period as well. Insurance cover is available during the grace period.
+
If you stop paying your insurance premium, your policy will typically expire. However, in some circumstances, you can restore the policy, though it might be expensive.
+
Yes, depending on your preferences, you can choose to pay your insurance premiums monthly, biannually, or annually. The majority of insurers give you the freedom to select the instalment period. Before purchasing the policy, you can inquire with the insurance provider.
Liked What You Just Read? Share this Post:
Any Question or Suggestion
Post your Thoughts