Home >> Blog >> What is Zero dep?
What is Zero dep?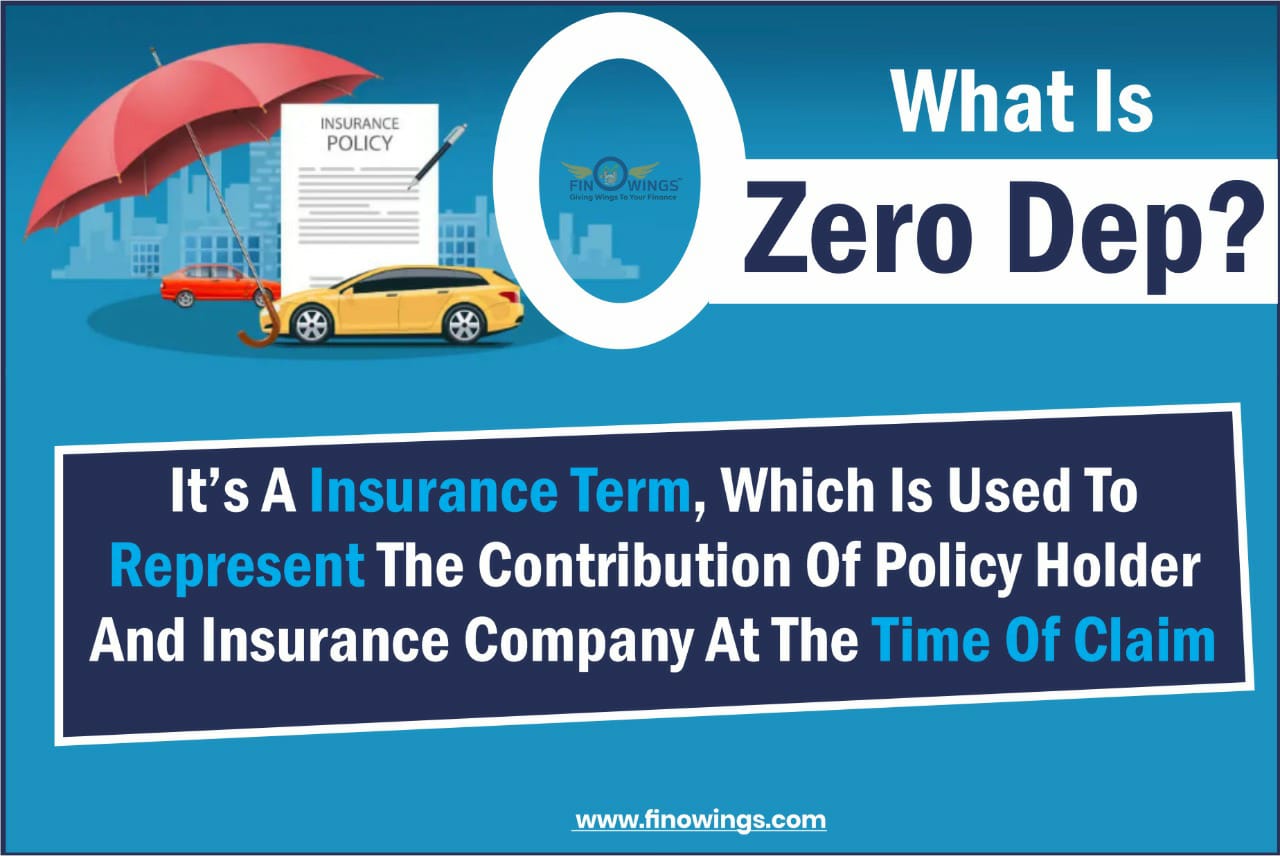 Table of Contents
Naturally, everyone wants to have the best possible protection for their vehicle when buying automotive insurance. Vehicle or automotive insurance works to cover the vehicle against any kind of misfortune or unwanted situation like accident, fire, earthquake, riot or any other natural calamity or man-made calamity as well as any damage caused due to theft of the vehicle Works. One of the ways to ensure this is through a vehicle insurance policy with zero depreciation coverage. It is the key to getting the most out of vehicle insurance.
Zero-dep or zero depreciation also known as Nil depreciation is a vehicle insurance policy that allows insurance companies to settle the claim amount without taking into account the depreciation amount. This policy also helps to increase the claim amount of the policyholder and provides complete coverage. A limited number of benefits can be availed during the policy term of the zero-dep insurance policies.
Like any other product, vehicles are also subject to depreciation. They tend to lose value over time because of wear and tear. In addition, this value will continue to decrease over time. This gradual reduction in a car's market value is called depreciation. In motor insurance, the customer is responsible for the depreciation cost. Consequently, the depreciated value is deducted from your claim amount. In other words, Insurers deduct the depreciation amount at the time of settlement of claims, which reduces the claim amount. Zero depreciation coverage can help you avoid it. It is a supplement to the basic car insurance policy and ensures that one does not face depreciation insurance coverage. It provides full coverage against depreciation.
Zero depreciation or Nil depreciation covers the claim of the total cost of replacement of vehicle parts in case of accidental damage. The depreciable value of the damaged parts will not be deducted from the claim amount. Thus, it helps you to save a huge amount. For example, if a car is damaged in a collision and the owner files a claim with the insurer, the total repair cost will be reimbursed regardless of the depreciable value of the car. Sometimes zero depreciation or zero dep policy is also known as a "bumper-2-bumper" cover.
The primary role of zero depreciation cover is to save money during claims. For example, if the total claim amount payable is Rs 40,000 and the total cost of depreciation of the car part insured is Rs 10,000, then without zero depreciation cover the insurer will account for this cost and pay only Rs 30,000. However, if the insured has zero depreciation cover, the insured will receive the entire Rs 40,000 as the claim amount.
The choice of zero dep coverage will majorly affect the three components of vehicle insurance which are; Coverage, claim amount and premium. First, the coverage of motor insurance policy will increase, second, one can claim more as depreciation will not be counted if one has opted for zero dep coverage and third zero depreciation will raise the premium slightly because the depreciation gradient in insurance provides more coverage than a basic comprehensive policy.
Zero depreciation cover is an important and useful add-on feature for vehicle insurance policies. It is definitely worth paying the extra amount to get zero depreciation add-on cover with a comprehensive insurance plan as it fully justifies the slightly higher premium charged by the insurer in return for the following benefits.
Here are the following benefits of zero depreciation cover;
Zero Dep enhances the value of Basic Insurance and reduces the investment to almost zero at the time of claim settlement.

Zero dep insurance policy covers the cost of depreciation which would otherwise be incurred during the claim settlement process.

Since zero depreciation covers motor insurance and takes charge of higher payouts, one does not need to worry about baggage expenses. It helps in reducing out-of-pocket expenses as the depreciation amount is not taken into account during claim settlement.

It helps to increase automobile insurance coverage and secures financial investment.

This type of insurance frees the insured from worrying about the cost of the repairs and gives peace of mind.
Some important points to be considered while selecting automobile insurance with a zero depreciation policy are:
Since zero dep is an add-on feature and provides complete coverage without considering depreciation, it costs a bit more than a comprehensive insurance policy. A comprehensive insurance policy requires an additional premium to get this add-on cover.

Under zero-dep insurance coverage, a person can make a maximum of two claims in a policy year to avail of the benefit.

Zero depreciation cover is applicable only on new cars that are up to five years old. For cars older than 5 years, zero-dep is offered, but from offline sources only.

The zero dep cover also depends on the location, if a person is living in an area which is prone to any natural calamity like floods then they are likely to miss out on this cover.

In automobile insurance, a lot depends on the model and type of automobile. The model of the vehicle also determines the premium for this add-on cover.

The claims made by the insured under this add-on are subject to the terms and conditions of the vehicle policy.

The zero depreciation insurance add-on cover is especially recommended for owners of luxury cars or car owners who are residents of high-risk locations.

Zero depreciation insurance can be claimed in some cases to limit the number of claims for minor issues like dents or marks on the vehicle.
Generally, zero dep is offered as an optional add-on cover with a comprehensive car insurance policy. However, one can also opt for this policy as a standalone policy. The zero depreciation or Zero dep add-on cover comes with several benefits that can help in saving a lot during claims. It plays a vital role by giving full compensation for vehicle damage during the claim settlement process and also saves the policyholder from paying the additional cost of depreciation. Zero depreciation or zero dep insurance cover proves beneficial for new car people, luxury cars people, inexperienced drivers, People living in accident-prone areas, Cars with expensive spare parts, Regular Car Users etc.
Frequently Asked Questions
+
Zero depreciation or zero dep coverage helps in avoiding depreciation amounts at the time of settlement of claims. Thus, it helps in saving a considerable amount. To get comprehensive coverage, one should buy a zero-dep insurance policy.
+
Zero Dep motor insurance policies provide 100% coverage for all metal, rubber and fibre parts without any depreciation deduction. It does not cover damage to the engine due to the ingress of water or leakage of oil. Any mechanical malfunctions, oil changes or consumables are also not covered by this policy.
+
Zero depreciation vehicle insurance is applicable on part replacement only. It does not cover the complete loss or theft of the vehicle.
+
Depreciation can be defined as the reduction in the monetary value of an asset due to use, wear and tear or obsolescence over time. Depreciation includes all tangible and generally fixed assets whose value diminishes over time.
Liked What You Just Read? Share this Post:
Any Question or Suggestion
Post your Thoughts