Home >> Blog >> How are drone startups fueling up the talent demand today?
How are drone startups fueling up the talent demand today?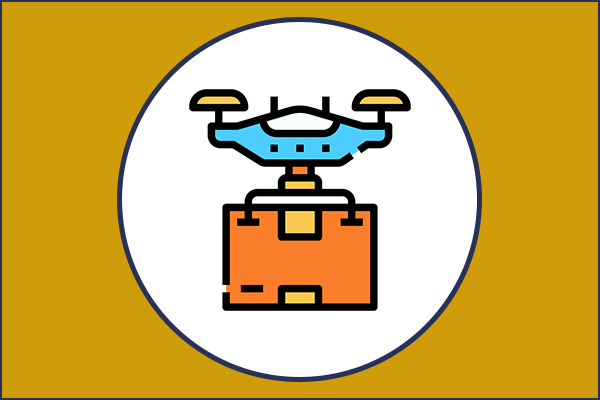 Table of Contents
Due to supportive policies and novel applications for uncrewed aircraft, India's drone industry is taking off and luring capital into the budding business. In addition, a new drone regulation and a production-linked incentive (PLI) allow more firms to participate in the drone ecosystem by promoting the domestic production of drones, parts, and software. Market analysis report: "As of 2020-2021, the drone industry was worth 84 crores and is estimated to grow to a value of Cr 12000 to Cr 15000 by 2026."
Despite the enormous demand for workers, it's critical to acknowledge the industry's skill gaps across all operations and jobs. While running companies require skilled pilots and software developers, manufacturing firms need competent designers and technicians.
Additionally, B2B and B2G (business to government) firms require knowledgeable business development and operational staff. Drone startup companies face two difficulties. First, they must quickly fill positions from an unprepared labor force for the sector's demands.
Two, they must deal with the problem of competitors stealing away their current staff. Startups must adopt methods other than pay packages to attract prospective employees and keep hold of current ones to overcome these obstacles.
Garuda Aerospace, a startup in the agritech drone industry, was the first to offer drones with government loans as a subsidy. As a result, Africa has also seen an expansion of it. The firm has been very open about its goals and intentions for growth, which has helped it earn the public's trust and draw in potential employees.
In February, Prime Minister Narendra Modi simultaneously launched 100 Garuda Kisan drones in 100 villages, sparking a surge in interest from potential employees for the business. After the drones were launched live on television, it received 7,500 job inquiries.
CEO of Garuda Aerospace Agnishwar Jayaprakash claims that the company has also hired staff from well-known companies like Zomato, Ola, Tata, and Mahindra. Garuda hired 120 new employees this fiscal year and intended to add 300 more during the upcoming three months.
Demand exceeds supply in reality, which prompts attempts at poaching by other firms. Employee turnover is also being exacerbated by the advent of firms like Reliance, Adani, and Rattan India through partial acquisitions and significant investments.
Some drone clients that TeamLease's business head Munira Loliwala oversees have reportedly seen attempts at poaching by other companies. She claims that occupations requiring in-demand skills (like CAD designing) are experiencing pay increases of 35–40%. Skylark's Mughilan acknowledges that he has lost workers to offers of two to three times higher than their previous pay.
Employee tenure at the organization is becoming shorter, particularly for those working in operations and business development, which large corporations frequently poach. Here is the list of Indian drone startups and describes their journeys, including what they do and their future goals in the expanding deep tech sector.
1. Aotom Technology
Established in 2018
Entrepreneurs: Krunal Kalbende
Funding of $ 100K has been raised.
Investors: Krunal Kalbende
Aotom Technology is based in Nagpur and specializes in blockchain, geophysical services, AI, data analytics, facial recognition, and drone technology.
In addition, the startup provides machine learning services, regression methods, deep neural networks, pattern recognition, cognitive intelligence, NLP text mining, visual/audio entity tagging, and text captioning, among other ways, to analyze a person's face and the earth's surface. Because of its experience,
It can choose the most appropriate algorithm based on the data structure, patterns, and intended results. As a startup with expertise in digital technologies, platforms, and business, the company offers complete solutions and services for organizations to deploy AI/ML in many business lines.
2. Enercomp Solutions
Established in 2013
Entrepreneurs: Jatin Patel
Total Amount Raised to Date: $660K
Ah, investors! Ventures
Headquarter: Ahmedabad
Enercomp, a startup in artificial intelligence, offers services utilizing UAV "drones" and a range of sensors for effective and dependable data collection and processing,
as well as high-standard analytics to derive insights from the data. "About 90% of their revenue comes from the B2B market and the drone services industry.
They are introducing drones and a GIS platform and have already received orders for products totaling about INR 35 lakh. Aim to surpass the target of INR 2.5 crore in the current fiscal year by strengthening your position in the survey/inspection industry. In addition, increase your share of the B2G market as well.
3. Garuda Aerospace
Established in 2015
Entrepreneurs: Agnishwar Jayaprakash
Ocgrow Ventures and Mahendra Singh Dhoni are investors.
Headquarters: Chennai
Drones are created, assembled, and customized by Garuda Aerospace for various uses, including event photography, agricultural surveying, reconnaissance, and surveillance.
The company offers a variety of products, including Fixed-wing VTOL, Agri Drone, Mapping Drone, Surveillance (drone), Solar Panel Cleaning Drone, Seed Dropping Drone, and Loudspeaker Drone. Garuda is an exciting example of one of the four drone firms Swiggy, the food tech unicorn, has teamed up with for drone grocery delivery experiments in Bengaluru and Delhi NCR. Additionally, it has orders for over 8,000 drones from other nations, including Malaysia, Panama, and the United Arab Emirates.
It conducted sanitization activities in Prime Minister Narendra Modi's election district in 2020. Additionally, its drones and pilots were used to sanitize hospitals, public places, and communities in Tamil Nadu, Uttar Pradesh, and Chattisgarh. Earlier this year, Mahendra Singh Dhoni, an Indian cricketer, invested June in Garuda Aerospace.
Dhoni joined its board of directors and took on the role of brand ambassador as part of the agreement. In addition, the drone startup received funding from Ocgrow Ventures and a few angel investors from the banking industry.
Government Actions Towards Drone Services The central government adopted Drone Rules 2021 in August last year to control the drone industry. The dawn industry has received a tremendous boost from these regulations and the following policies, which has increased the need for personnel. As a result, the civil aviation ministry predicts that India's drone market will grow from its current size of roughly Rs 80 crore to between Rs 12,000 crore and Rs 15,000 crore by 2026.
"Jyotiraditya Scindia, the civil aviation minister, stated earlier this year that he anticipates the drone industry will employ one lakh people in the nation over the next five years."
A prediction made by the talent agency Tamales states that the drone sector already employs 20,000–25,000 people and will add another 100,000 by FY2022.
Jobs at companies offering drone services are also included. The big tenders that the central government has been issuing for drone services may be one of the causes of this rise in the need for talent. Consider the SVAMITVA project, which uses drones to scan towns and create detailed property records.
A land-survey drone firm based in Delhi, Omnipresent Robot Tech, has submitted two Rs 50 crore bids in Karnataka and a Rs 120 crore tender in Andhra Pradesh as part of the program. Aakash Sinha, CEO of Omnipresent, describes the prospects in government bids by saying, "We are attempting to close transactions that are 10x-20x our (current) income."
Innovation has given us the belief that remarkable things can and will be achieved. Around the world, people are developing fresh, fascinating ideas that will improve our quality of life. Every business owner believes they can improve the world just a little bit.
Some of the most intriguing and recent innovations have resulted from this. One of them is the drone. In the future, be prepared to receive a package delivered to your door by a drone. Isn't that thrilling? This has led to a large number of startups that are devoting their time and resources to creating excellent drones. We'll see what innovative new equipment or devices are developed in the future.

Liked What You Just Read? Share this Post:
Any Question or Suggestion
Post your Thoughts