Home >> Blog >> Vedanta's Remarkable Journey: A Must-Watch for Investors
Vedanta's Remarkable Journey: A Must-Watch for Investors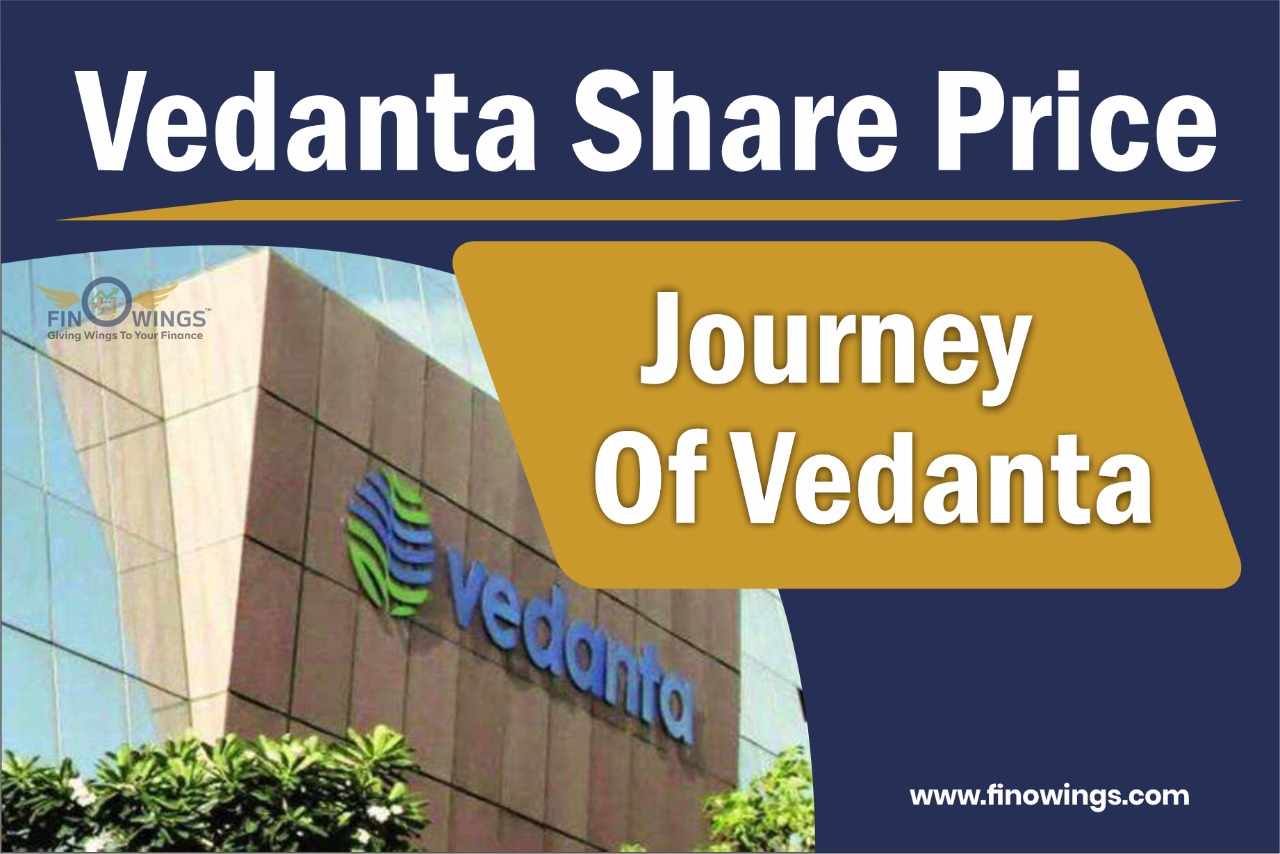 Table of Contents
Vedanta Limited is the leading multinational iron-ore company headquartered in Mumbai, India. The company mainly invests in copper, zinc, and aluminium businesses. Although it is an Indian company, it has possessions in other countries such as Australia and Zambia. Besides this, Vedanta is also an FTSE 100 mining company with its office situated in London, UK. Vedanta was the first ever Indian company to be listed on the London Stock Exchange.
Vedanta Limited has a precise vision, to be clear and committed. They might become the leaders in the non-ferrous market with a mission to be a million-ton-per-annum producer. Their ultimate goal is to succeed, and this will certainly mark India as a global competitor in the metals and mining sectors.
Of a total of four winning Indian companies, Vedanta Resources is the only manufacturing company to get the Recognition of Commitment Award from the Institute of Internal Auditors in the USA in 2005, as well as other environmental and safety awards.
Vedanta Limited deals with a diverse portfolio and manages to bring high returns to all its shareholders. One of the goals is ultimate growth at minimum pricing.
Vedanta's Chairman, Mr Anil Agrawal, says 'India is a fast-emerging and attractive resource destination, and we believe our strategy and business objectives will harness India's high-quality wealth of mineral resources at low costs of development, positioning it as a leader in the global metals and mining map.'
Detailed Video

In 2007, Vedanta Resources (now Vedanta Ltd.), a diversified mining group, acquired a 51% controlling stake in Sesa Goa Ltd. from Mitsui & Co. Ltd. The deal was worth ₹ 40.7 billion (US$510 million), marking it as the largest M&A deal in history. In 2009, Sesa Goa acquired Dempo Group's mining and maritime businesses for ₹ 17.5 billion, which was the second-largest deal in India's iron-ore industry. The deal gave Sesa Goa acquisition access to Dempo's 70 million tons of iron-ore mineable resources in Goa.
In 2010, Vedanta got its hands on the zinc assets of British miner Anglo American plc. Following in 2011, Vedanta acquired a 58.5% controlling stake in Cairn India, India's largest oil and gas company.
In 2015, Sterlite Industries and Sesa Goa merged into a single entity and announced their name as Vedanta Limited. After that, Vedanta Limited became one of the worldwide-known companies.
2.1. Vedanta's Operations
Vedanta Limited operates its business through different sectors. Starting its journey from Goa and Karnataka, Vedanta expanded its operations to Odisha, Rajasthan, Chhattisgarh, Tamil Nadu, Punjab Gujarat, and Andhra Pradesh over the years.
In India, Vedanta operates through the following segments-
Bharat Aluminium Company – Vedanta Limited won a major first investment deal with BALCO. The government of India approved the sale of its 51% to Sterlite Industries (now Vedanta Limited). BALCO was a major profitable public sector company that doubled the usage of aluminium over a wide range of products—from household utensils to aerospace, including defence sectors. BALCO is situated at Korba, Chhattisgarh, having its own power plants and smelter.

Hindustan Zinc – HZL is one of the major investments by Vedanta in business. Vedanta Limited owns 64.9% of the shares in HZL and has management rights. HZL has its headquarters in Udaipur, Rajasthan.

Sterlite Copper – Sterlite has always been the mass producer of copper. The end products are continuous cast rods and copper cathodes. They have one of the world's leading smelting processes. Vedanta owns 53.9% of the shares, including management control. It's headquartered in Udaipur, Rajasthan.

Twin Star (a Mauritius-based offshore holding company)

Cairn India and Cairn Energy India

Mines in Goa and Karnataka
2.2. Products Produced by Vedanta Limited
Copper – Vedanta has the largest copper smelter in India, in Tuticorin. This produces nearly 50% of Vedanta's profits.

Zinc-Lead-Silver – Hindustan Zinc Limited (HZL) is responsible for the zinc business in India. HZL operates a fully integrated zinc-led business.

Oil and Gas – Oil and Gas Operations are held by Cairn India in India, Sri Lanka, and South Africa. Cairn India contributes over 25% of India's oil production.

Iron Ore – Sesa Sterlite (now Vedanta Ltd.) is the largest iron ore exporter in India and is developing large iron ore units in Liberia.

Aluminium – BALCO is responsible for the production of aluminum. It has a smelter capacity of 345 ktpa. The end products produced by BALCO are mainly ingots, wire rods, billets, and rolled products.

Power – Vedanta Ltd is one of the top power-producing companies in India with a capacity of 3,900 MW of commercial power.

Metallurgical Coke - Approximately 65% of total production is responsible for pig iron. Sesa Goa has developed a new technology that provides quality output and produces power. It is a two-product process with metallurgical coke as the primary product and heat from the exhaust flue gas as a co-product. This heat can be used to produce electricity.

Pig Iron – This business is geared towards catering to steel mills in the Indian market, targeting Western and Southern India.
2.3. Latest Venture
The natural resources conglomerate Vedanta Ltd. of India and Taiwanese Foxconn have struck a deal. It states that they will jointly invest $20 billion to establish semiconductor and display plants in Gujarat, India.
Vedanta's founder, Anil Agarwal, and Foxconn's founder, Terry Guo, signed two memorandums of understanding with authorities in Gujarat on September 13, 2022.
It has been decided that the companies will build a complex that includes a display factory, a semiconductor plant, and a chip-assembly and testing plant.
"We sincerely hope that the hub will be the beginning of a bright future and attract investment from other multinational companies down the line," said Bhupendra Patel, chief minister of Gujarat.
Established in February, the manufacturing complex is the first undertaken by the joint venture. Balancing the venture, Vedanta will hold a 60% stake in the venture, with Foxconn, which will be responsible for technical ideas.
The company believes it will create employment of around 1 lakh for the state.
The company said that "Steady growth in sales volume and balanced capital expenditure for continuing operations has helped the company achieve a strong track record of generating cash flows."
Narendra Modi, Prime Minister of India, announced a bid to hold Asia's third-largest economy as a tech hub. The partnership will make India self-reliant in semiconductor manufacturing.
Vedanta Limited is thinking of distributing its general reserve of Rs 12,500 Cr as dividends to shareholders. The final decision on disbursing the amount would be announced after seeking approval in its board meeting on October 11, 2022.
The billionaire-led Vedanta Ltd believes the funds represented by General Reserves are more than the company's business needs. The calculated dividend of Rs 12,5500 Cr rounds up to Rs 33 to 35 per share.

The mineral mining company, Vedanta, has been in the news lately. Most recently, the company announced its decision to enter the semiconductor business through its holding company, Volcan Investments. This led to a 9% fall in Vedanta Limited share price.
However, brokerage firms see potential in it and anticipate an up to 20% rise in diversified stocks.
In a commercial coal mine auction, Vedanta also emerged as the top bidder for two coal mines in Odisha.
It is reportedly counted among the highest corporate contributors to the exchequer.
Despite the assumption of declining commodity rates, Vedanta stands. "We are raising EBITDA by 15 percent through FY25E on average factoring in higher volume estimates," it added, maintaining a bull call and revising its target price to Rs 355 from Rs 265 earlier.
For the latest quarter, Vedanta shareholding pattern can be seen as:
| CATEGORY | NO. OF SHARES | % CHANGE QOQ |
| --- | --- | --- |
| Promoters | 7,77,10,49,847 | 139.38 |
| Pledge | 7,77,05,67,879 | 199.98 |
| FII | 1,95,54,30,810 | 34.11 |
| DII | 30,25,15,221 | 5.64 |
| MF | 23,45,39,721 | 4.37 |
| Others | 1,12,26,01,239 | -179.13 |
4.2. Vedanta Share Recommendations
The current recommendations for Vedanta share price would be like this-
As per the records, it shows the best option buying of stocks to strong buy.
Frequently Asked Questions
+
As on September 16, 2022, Vedanta's price was Rs 290.75, which went down from the previous share price of Rs 305.6.
Vedanta Share Price Records:
Last 1 Month: Vedanta's share price moved up by 10.76%.
Last 3 Months: Vedanta's share price moved up by 8.71%.
Last 12 Months: Vedanta's share price moved down 5.94%.
Last 3 Years: Vedanta's Share price moved up by 95.59%.
+
Vedanta holds the market cap rank of 6 in the diversified sector. It has a market cap of Rs 1,08,078 Cr.
+
52 Week high- Rs 440.75
52 Week low- Rs 206.00
+
Keynotes for Vedanta are-
PE Ratio – 5.69
Earn per share – 51.11
Price/Sales ratio – 1.13
Price to Book ratio – 1.41
Liked What You Just Read? Share this Post:
Any Question or Suggestion
Post your Thoughts