Home >> Blog >> Bill Hwang, the owner of Rs 1.5 lakh crore net worth, became poor in two days
Bill Hwang, the owner of Rs 1.5 lakh crore net worth, became poor in two days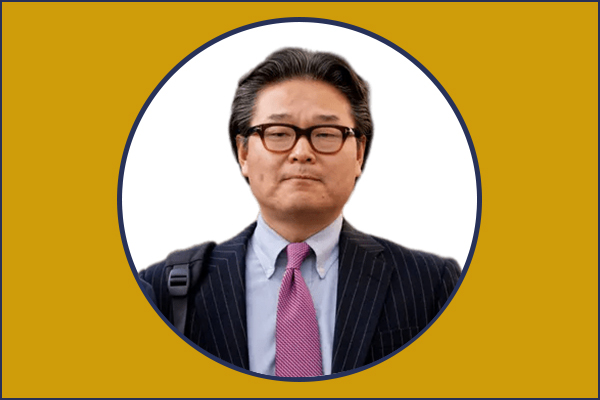 Table of Contents
If a person can become rich overnight, then overnight humans can also become poor. This line fits perfectly in the case of an investor named Bill Hwang in America. Today I am going to tell you the story of an investor who earned blind money, that too in just a short period of time that he was counted among the richest people of America, but a small mistake made him a beggar within just 2 days.
He lost 1.5 lakh crores within just two days, still they do not regret it, if we and you lose even a thousand rupees in a couple of trades, then it seems as if everything has been looted, but in this person's case It's not like that. Even after a lot of ups and downs, it never broke with things,
so in this blog we are going to know about this loss and Bill Hwang, they are going to know about the losses in those days and also about the bounce back.
Bill Hwang was born in South Korea. In 1982, he moved to Las Vegas as a high school student. His first job was as a cook at McDonald's. Hwang's father died within a year. Hwang and his mother then moved to Los Angeles, where he studied economics at UCLA. But due to the excitement of nearby Santa Monica, Hollywood and Beverly Hills, he did not feel like studying.
He could barely graduate and then earned a master's degree in business administration from Carnegie Mellon University in Peterbergs. Hwang worked in a South Korean financial services company in New York for about 6 years. After this he got the job of investment advisor for famous stock investor Julian Robertson.
At that time, a hedge fund named Tiger Management was quite popular, which was a part of Rovers. In the year 2000, Robertson closed it. As soon as he closed it, Hwang started a hedge fund of his own in the name of Tiger Asia, which grew very fast. The entire focus of this firm of Hwang was on Asian stocks and it soon started on the path of success.
Hwang used to bet big on the stocks of South Korea, Japan, China etc. For this he used borrowed money. Hwang used to tell everyone that they like to divide their time equally into three things. First in his family, second in his business and third in donation. Hwang is a very religious person - and there is evidence that Hwang also founded the Grace and Mercy Foundation in New York.
It sponsors Bible Reading and Religious Book Clubs. Initially it was a $70 million asset foundation but within 10 years it grew to become a $500 million asset. This foundation of Hwang has donated millions of dollars to Christian organisations. I said in an interview that in a way it is a fearless way of investing. I am not afraid of death or money." They follow this principle in every situation.
Even so everything was fine, now it was going to happen which they had no idea at all… Tiger Asia lost capital in 2008 when investment bank Lehman Brothers filed for bankruptcy. Hwang also had an investigation into insider trading, which led to a civil settlement between him and US securities regulators in 2012.
Hwang was fined $44 million. In the same year, Tiger Asia was found guilty of federal insider trading charges in the same investigation and had to return investors' money. Hwang was banned from managing public money for at least 5 years, due to which his Tiger Asia was closed. Hwang started Archegos in 2013 after shutting down Tiger Asia only after the ban was lifted.
It is similar to a hedge fund, which invests in American and Asian stocks, but today its assets are made up entirely of the personal wealth of Hwang and some of his family members. Goldman Sachs, which lends Tiger Asia, initially refused to enter into a deal with Archegos.
Similarly, JP Morgan Chase also shied away from it, but as the company grew, the asset value exceeded $10 billion. In the year 2020, Goldman Sachs became the prime broker of Archegos. Also Credit Suisse and Morgan Stanley joined in, and Nomura joined in as well.
Now begins the story of their real ruin. Hwang borrowed billions of dollars from Wall Street banks to get a bigger position in some American and Chinese stocks. In just a few months, Hwang had $20 billion worth of ViacomCBS shares, making him the largest institutional shareholder in ViacomCBS on a single basis at that time. At last the dice turned.
Viacom CBS shares fell sharply and banks began demanding their money back from Hwang's company. When his company Archegos could not repay the loans of the banks, the banks seized the assets of the company and sold them. Hwang's assets dwindled in almost a single night.
Wall street historian Charles Geisst says that Archegos was able to hide its identity from the regulators with the help of banks. And let us tell you that this type of trading is called shadow trading, it can be called the best example of shadow trading.
Wall street historian Charles Geisst says that Archegos was able to hide its identity from the regulators with the help of banks. And let us tell you that this type of trading is called shadow trading, it can be called the best example of shadow trading. Also, one of the reasons for Hwang's ruin was the lack of diversification, he had put almost all his capital in Viacom CBS, so I always insist that whenever you invest, the portfolio should be diversified. done in any one. I have already made many videos on how to make a good diversified portfolio, so definitely watch them,
Liked What You Just Read? Share this Post:
Any Question or Suggestion
Post your Thoughts