Home >> Blog >> Success Story Of Delhivery
Success Story Of Delhivery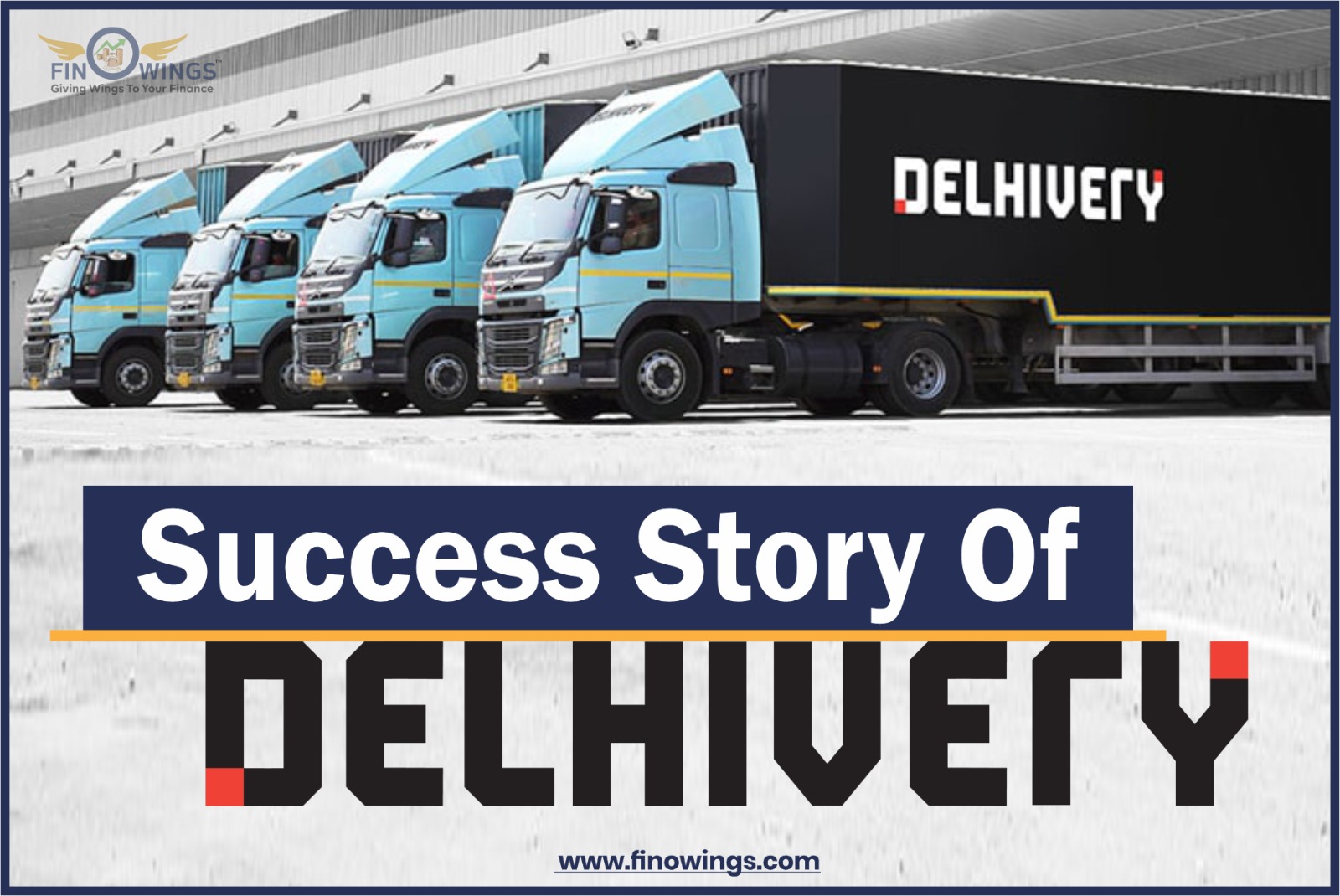 Table of Contents
The start-up revolution in India has not only improved our economy but also provided solutions to a wide range of issues. Today, we can order anything online from food to medications to clothing to electronics. However, delivery is a crucial component of internet shopping. Logistics was one of the industries that grew during the COVID19 epidemic, particularly in India. By prioritizing these qualities and focusing on exclusive services in the last decades, many firms have paved their route to becoming unicorns. One such platform is Delhivery, which played a significant part in modernizing the nation's delivery services.
The unicorn's story is truly fascinating. When Sahil Barua and Suraj Saharan placed an order for meals from a local restaurant late at night, they started a discussion with the delivery boy. Their conversation led them to visit the restaurant and further interact with the owner. Where they found out that the restaurant was going to close.
Therefore, they hired everyone working there. A unicorn startup was born out of this: Delhivery.
The company started out by making an effort to provide eateries with a solution to their food delivery problems within one hour. They consequently began to be planning after that. Within a half-hour, both Sahil and Suraj began to finish the delivery orders for the eateries. Later, Sahil and Suraj were joined on board by Mohit Tandon, Bhavesh Manglani, and Kapil Bharati.
Their company had success, and one of their investors helped them launch the e-commerce industry. Realizing they had reached the limit of their ability to transport food, they began to consider looking into the e-commerce industry and starting to deliver parcels as well. They discovered that there was a loophole that their rivals were unable to fill after jumping into the new field of e-commerce delivery. Since traditional delivery and e-commerce delivery are very different, there is a lot of scope in the e-commerce sector. This was the time when the company transformed from a hyperlocal to an e-commerce company.
Check this out:
Company Name – Delhivery

Founded – May 2011

Founders – Sahil Barua, Suraj Saharan, Kapil Bharati, Bhavesh Manglani, Mohit Tandon

Valuation – 8,250 crores INR (US$1.1 billion, 2022)

Revenue – 7,038 crores INR (US$920 million, 2022)

Headquarters – Gurgaon, Haryana, India

Parent Organization – Delhivery Pvt. Ltd.

Industry – Logistics

Area Served – India

The number of employees – 66,000+ (approx.)

Website – delhivery.com
Delhivery Founders and Team
Sahil Barua
Sahil Barua, a Bain & Company consultant, studied BE Mechanical Engineering at NIT Karnataka. After completing his graduate degree, Sahil Barua, the co-founder, and CEO of Delhivery enrolled in a PGDM program at IIM Bangalore. Sahil ultimately made the decision to co-found Delhivery with the other founders.
Bhavesh Manglani
Another co-founder of Delhivery, Bhavesh Manglani, stepped down on March 29, 2021. Manglani did his BTech in information and communication technology before enrolling in the PGDCM/MBA, Systems, Finance program at IIM Calcutta. Before he co-founded Delhivery, Bhavesh had prior experience working as a Manager - Usage & Revenue Enhancement, Prepaid Mobile, All India as a Product Manager at Reliance Communications and Idea Cellular Ltd.
Kapil Bharati
The co-founder and CTO of Delhivery are Kapil Bharati. He received his Btech in Mechanical Engineering from IIT Delhi, where he also completed his bachelor's studies. After working as the technical lead for livemint.com and the ht blogs at Hindustan Times, Bharati joined SapientNitro as a senior manager of technology. Before co-founding Delhivery, Bharati had previously co-founded two other businesses, 11Rupees and Contify.com.
Suraj Saharan
Suraj Saharan, a former consultant for Bain & Company, began his career as a customer service manager for ICICI Lombard before helping to launch Delhivery. Saharan is a graduate of IIT Bombay, where he got a BTech in mechanical engineering degree.
Mohit Tandon
IIT Kanpur graduate Mohit Tandon eventually joined Bain & Company after completing his graduate studies. He worked there as a consultant for about five years before contributing to creating Delhivery. Prior to his resignation from Delhivery on March 29, 2021, Tandon was one of the company's co-founders.
The Business Model Of Delhivery
The company has a B2B business strategy and primarily targets businesspeople with its services. Customers are not charged anything here; instead, businesses must pay.
The following verticals might be used to group the company's service offerings:
Payment collection

Last-mile delivery

Reverse Logistics

Vendor to Customer and Vendor to Warehouse.

Third-party warehousing

transportation, etc.
Keeping these categories in mind, transportation accounts for the majority of their company. They operate under a plug-and-play framework and provide solutions to clients who require delivery of their products to specific clients.
The three main departments that Delhivery offers services under are as follows:
Flexible warehousing in more than 40 Indian cities

Largest pan-India reach over 19000+ pin codes and 2500+ cities in the transportation sector

In the E-commerce sector, Shopify, WooCommerce, Magento, and Opencart are integrated.
When Delhivery was first established in Gurgaon, it had only 5 employees working across all departments, including accounting, product service, and delivery connections. But in a short period of time, the company hired more than 15,000 people across a variety of departments, including deliverymen, account keepers, and many others. Some of these employees were solely responsible for managing deliveries, ensuring that customers were satisfied, and offering extensive help and support with their concerns.
Growth -:
The business boasts a nationwide network of more than 85 packing warehouses.

About 24 automated sorting equipment are present.

There are about 75 hubs in Delhivery.

More than 7,500 partner centers.

Around 50,000 employees.
| | | |
| --- | --- | --- |
| Transaction Name | Number of Investors | Fund Raised |
| Series A | Times Internet Limited | $1.5 Million |
| Series B | Nexus Venture Partner | $5 Million |
| Series C | Multiples Alternate Asset Management Private Limited | $35 Million |
| Series D | Tiger Global Management | $85 Million |
| Series E | Carlyle Group | Tiger Global | $100 Million |
| Series F | Fosun International | $30 Million |
| Series G | SoftBank Vision Fund | Carlyle Group | Fosun International | $413 Million |
| Market Funding | $150 Million + $115 Million | Canada Pension Plan Investment Board |
| Final Funding Round (before IPO) | $277 Million | Boston-headquartered investment firm Fidelity |
Brand Name: The company's name is very fitting for the type of business they conduct. The company is called Delhivey since they have a unicorn logistics business. It is a very amazing name that fits the company perfectly.
Company Logo:
Tagline: The company's tagline is a small world. By delivering fast, Delhivery is making the world smaller in the logistics market.
Since Delhivery is now a fully-fledged logistics company, it will no doubt face stiff competition in the market.
Some of its competitors are DotZot, FSC (Future Supply Chain), Blue Dart, Flexport, Ecom Express, Echo Global Logistics, BlackBuck, Delex, Delivery.com, etc.
3 companies have been purchased by the company as of December 8, 2021. On December 8, 2021, Delhivery made its most recent acquisition when it purchased Transition Robotics, a startup based in California that is now concentrating on the development of Unmanned Aerial Systems (UAS) platforms and was established by Jeff Gibboney in 2011. The supply chain services unicorn will get the chance to work closely with the core drone technology, whose "regulations and use cases" are "developing in the country," according to CTO Kapil Bharati.
On May 11, 2022, Delhivery is expected to undertake its maiden initial public offering (IPO). If it is successful in becoming listed on the BSE and NSE markets, it would join companies like Flipkart-led BlueDart and others. Additionally, Delhivery plans to double its fleet size over the next 24 months by investing up to Rs 300 crore in infrastructure development for the trucking industry. According to sources dated August 25, 2021, the company is planning an initial public offering (IPO) that would be priced at $1 billion.
The company estimates that its revenue for FY2020 would be Rs 2800 crore, and it expects to achieve Rs 6000–Rs 7000 crore in the next two years
Liked What You Just Read? Share this Post:
Any Question or Suggestion
Post your Thoughts