Home >> Blog >> 5 Best Practices in Trading with Pros and Cons of Technical analysis
5 Best Practices in Trading with Pros and Cons of Technical analysis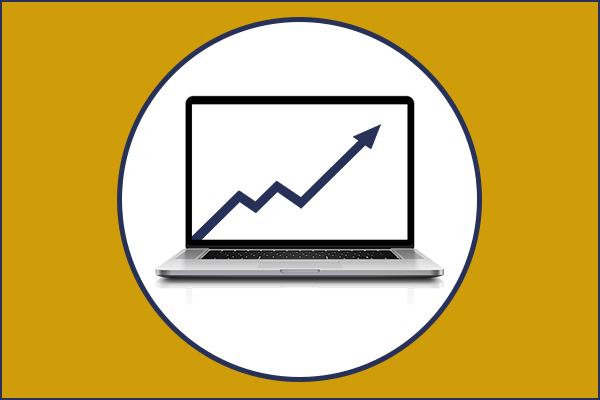 Table of Contents
The desire to trade with an interest in a money-making objective and stock analysis looks wonderful… But, Do you know how important it is to know the right practices before you enter the world of trading? After all, your capital is your hard-earned money. You deserve to make profits, and you will. Keep in your mind these 5 trading practices in your first year of trading and adhere to the pros and cons of technical analysis.
Read this blog to understand …
· 5 Important Practices in Trading
· Pros and Cons of Technical analysis
· How to use the best knowledge of trading into action?
Traders face uncertainties and doubts during their first year of trading because there is a lack of support and knowledge available. We are here to tell you 5 trading practices which you should implement in your first year of trading.
Nobody will tell you this!! It is crucial to maintain a trading schedule when you are a novice trader. Create a trading schedule before every trading day to prepare the strategies and time you are investing into trading. Prepare yourself by taking notes from the economic calendar about news stocks, result declarations and financial events. Unlike fundamental analysis, the technical analysis relies on the historical price, trading indicators and candlestick patterns. Therefore, create a schedule to analyse at least 5 charts every day and accumulate data on the stock to give your performance on the next day.
Identification of stocks for trading is one of the crucial criteria for investing and trading through technical analysis. In your first year of trading, you should follow an investment theme that helps you identify potential investments with heavy historical data. Always determine the 3 criteria before stock selection using technical analysis:
· High Momentum
· Known Industry and Sectors
· Market Capitalisation- small cap, mid cap, or large-cap
These three will eliminate maximum stocks and leave with your industry-specific criteria. If you want to ensure your trading knowledge develops quickly, you must base your stock selection on these three factors. You can select 5 stocks every day from the list to perform technical analysis.
Choose a broker that is right for you. A trader and investor should not rely on local brokers but authentic and commercial organizations. Engage with brokers that offer essential technical analysis tools, chart analysis platforms and authentic trading platforms.
In the first year of your trading, you should monitor your trades and analyse the performances to mark higher visibility while trading. Always monitor your profits and losses through your trading account. Ensure that all the practices and fees are charged accurately. Ensure to receive a contract note from your stockbroker. A contract note is issued by the stockbroker every day after the completion of trades and after the market containing the transactions executed on that day.
You need to make sure that you have all the alerts and nudges turned on while you conduct technical analysis while trading. A nudge is a push notification sent to you in the trading platform in case you are about to make a mistake while trading. Stock alerts can notify you of the changes in price action and help you settle with the current price before it is too late.
Technical analysis of stocks is a rational discipline maintained by traders and investors during trading and investing. When you're in your first year of trading, it is normal to get second thoughts before learning technical analysis. Therefore, we have worked for you to give you straight answers through this pros and cons table. Take your time and read it well.
| | |
| --- | --- |
| PROS | CONS |
| Technical indicators are developed mathematically which shows their accuracy in predicting a stock price. | Due to a lack of fundamentals, technical analysis increases the risk of unsure movement of stocks. |
| Technical analysis of various stocks can help you find a clear picture of the stock price during the market action. | Technical analysis is based on accuracy therefore, minute mistakes and inaccurate back testing may create high risk. |
| Technical analysis is a powerful assessment that depicts accurate results for day traders. | Technical analysis is based on the historical and constant production of data. There is a risk of false signals in some cases such as irregularity of data and time lagging aspect. |
| It is a rule-based approach which ensures discipline in the trading platform as well as in the stock market. | Occurrence of mixed signals about market action and stock performance. In this case, technical analysis can create confusion among traders. |
In a Nutshell
Use your best knowledge from the trading practices in the first year of trading and keep in mind the pros and cons of technical analysis.
· Take the best of pros of technical analysis – assisting in accurate trading and price action prediction.
· Don't forget the cons of technical analysis – stay alert to market changes and mixed signals. Do not fall for the false signal trap.
· In your first year of trading take these steps:
- Prepare a trading schedule before the trading day
- Select any 5 stocks with momentum and suitable industry and conduct technical analysis
- Open your trading account with authentic brokers
- Monitor your money before and after trading
- Track your performance and do better every day
- Create alerts, nudges and use tools for your trade
Now, that you're aware of the 5 practices you need to follow in your first year of trading and the pros & cons of technical analysis.
Liked What You Just Read? Share this Post:
Any Question or Suggestion
Post your Thoughts