Home >> Blog >> Open Free Demat Account | A Comprehensive Guide to Upstox, Angle One & Alice Blue
Open Free Demat Account | A Comprehensive Guide to Upstox, Angle One & Alice Blue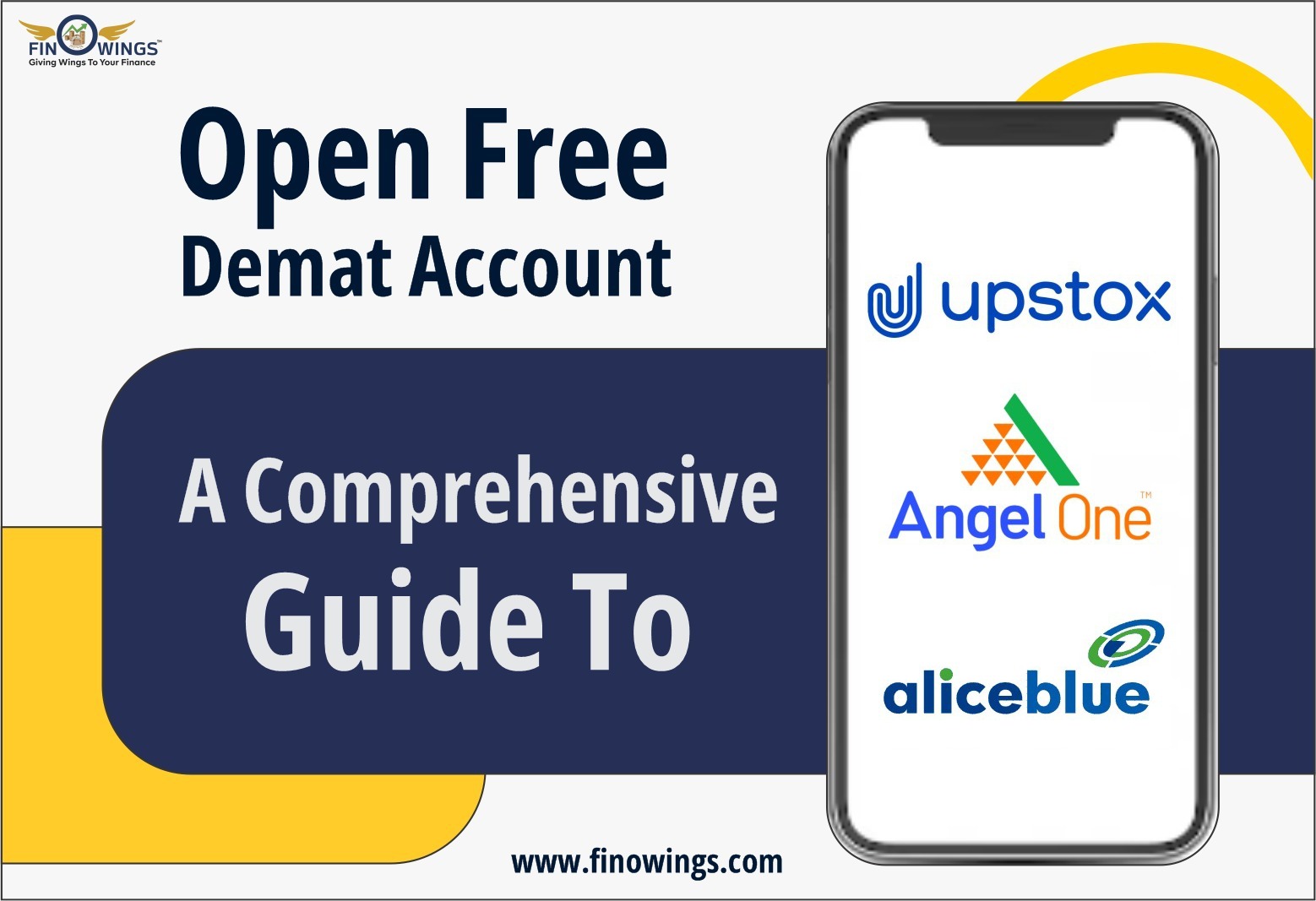 Table of Contents
A Demat account is a must-have for anyone interested in investing in the stock market. It serves as a digital repository where your shares and securities are held in electronic form, making the entire process of buying, selling, and managing investments more convenient and secure. In this blog, we will walk you through the steps to open a Demat account with four leading brokerage firms - Upstox, Angle One, and Alice Blue. Whether you are a seasoned investor or a beginner, we've got you covered with all the essential information to get started.
Before we delve into the account opening process, let's understand what a Demat account is. A Demat account, short for Dematerialized account, is an electronic account used to hold shares and securities in a digital format. It eliminates the need for physical share certificates, reducing paperwork and the risk of loss or theft.
Opening a Demat account has become a seamless and quick process thanks to online platforms offered by brokerage firms. Here's a step-by-step guide to open a Demat account online:
a. Research and choose the right brokerage: Consider factors like brokerage fees, customer service, research tools, and user experience before making a decision.
b. Visit the brokerage website: Go to the official website of the brokerage firm you've chosen.
c. Click on "Open Demat Account": Look for the "Open Demat Account" or similar button on the website's homepage.
d. Fill out the application form: Provide the required personal details and upload the necessary documents such as PAN card, Aadhar card, address proof, and a passport-sized photograph.
e. Complete the KYC process: To comply with regulatory requirements, complete the Know Your Customer (KYC) process either online through Aadhar-based e-KYC or offline through in-person verification.
f. Sign the agreement: Read and sign the Demat account opening agreement.
g. Verification: Once your documents are verified, you will receive your Demat account details via email.
| | | | |
| --- | --- | --- | --- |
| Broker | Account Opening Charge | Brokerage | More Details |
| Upstox | Free | Rs. 20 Per Lot | Click Here |
| Angle One | Free | Flat Rs. 20 | Click Here |
| Alice Blue | Free | Rs. 15 per lot | Click Here |
In today's digital age, having a Demat account is essential for seamless and secure trading in the stock market. We hope this comprehensive guide has helped you understand the process of opening a Demat account with popular brokerage firms like Upstox, Angle One, and Alice Blue. Remember to conduct thorough research, compare features, and consider your investment goals before choosing the brokerage that best suits your needs. Happy investing!
Liked What You Just Read? Share this Post:
Any Question or Suggestion
Post your Thoughts