Home >> Blog >> What Is Algorithmic Trading In The Stock Market? Complete Overview Of Algo Trading In India
What Is Algorithmic Trading In The Stock Market? Complete Overview Of Algo Trading In India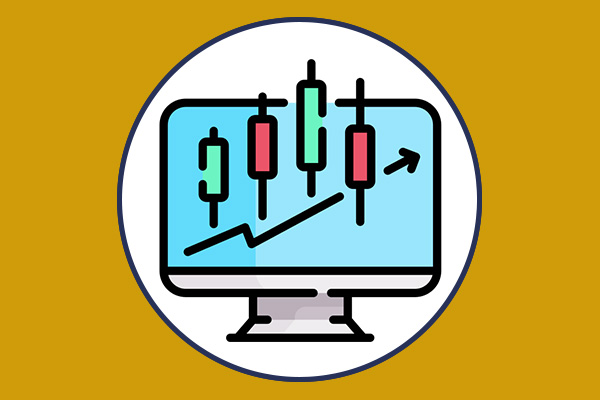 In today's modern and digital world, technology has progressed very fast, and no area of the market is left untouched by it. Digitization and automation have brought considerable change to the financial markets. There is also a growing demand for technology-driven trading systems in the stock markets. Since technology has made human life fast and comfortable, the demand for technology in the stock market is increasing so that it can understand the changes in the market within seconds and make the right and strong strategy against it.
Today, human life is more dependent on artificial intelligence than ever before. According to University of London research, humanity's inclination has increased so much towards technology that they now rely on technology and computers more than humans. You will also agree that today human life is surrounded by technology, or rather technology has made humans its own. The craze of new technologies is also increasing in the stock market. One of those techniques is Algorithmic trading, which we will discuss in detail in this blog.
Algo trading is another name for algorithmic trading. Algorithmic trading came to India in 2008, but due to low awareness, its growth could not be very fast in India. Algo trading allows investors and traders to use computerized rules to trade in the stock market. Due to this, cautiously, its recognition and demand in India are increasing. Its most important thing is that the market helps to execute trades automatically, which humans cannot do; hence, it has attracted a lot of investors.
As you all know, shares of any company can be bought or sold through a trading account. Algorithmic or Algo trading has tried to bring a revolution in this. Algo trading is fulfilling market orders by applying a pre-planned set of rules subject to price, volume, and quantity. In this, the algorithm is designed so that the decision to buy, hold or sell securities at the right time in the market can be taken based on instructions. Algorithmic trading is mainly known for its unmanaged error-free calculations. Algo trading has proved to be great for traders and investors, as it executes trades at reasonable prices with speed resulting in high profits for the investors and traders.
In simple words, algorithmic trading is automated trading using computerized platforms, advanced mathematics, and computer programming tools to process transactions in the financial or stock markets. Algo trading computer programs dynamically implement hedging strategies, assessing market sentiments and conditions. Building the algorithm can be complicated and challenging, but once set up, it becomes much easier and faster to execute trades.
Through algorithmic trading India, trade decisions are taken not with emotion but with coded instructions. The coded instructions guide them in the overall business process. For example, coded instructions determine whether buyer and seller requirements match.
Algorithmic trading is unmanned, so it mainly works on computer-coded instructions and formulas. Entering and exiting the market through algorithmic trading is fully automated. In research, it has been found that algorithmic trading is more popular among those who do scalp trading. In scalp trading, buying and selling shares are done very quickly, as it takes the help of technical analysis to understand the trades.
The success of algorithmic trading India entirely depends on the strategy's effectiveness. So it would be best if you had a back-tested strategy. Then, after creating a workable plan, you need to convert it into an algorithmic program. And once the exchanges have tested that algorithmic program, it's good to proceed.
An illustration will help us to comprehend this; suppose you want to buy 1000 shares of a Mittal company. When the company's share price is more than Rs 100, you buy ten shares of that company, and when the share price is less than Rs 100, you sell ten shares of the company. Markets keep fluctuating; now, you have to be glued to the screen the whole time to track the price of those stocks, which can be pretty hectic.
Now, what if you have programmable software that executes all your commands? You will surely be delighted. Again, algorithmic trading helps you with this. For example, to receive immediate alerts wherever there is a purchase or sell indication, you only need to code the instructions to produce buy and sell alerts.
There are several online trading training programs available on the market. Still, the Algo trading platform is the best of all, as it gives you the option of automated instructions compared to other online trading systems. That is, it provides an automated instruction package to place the order. You do not have to check companies' stock from time to time. Enables traders to earn good returns with low risk.
The algo trading platform is based on your investment goals and risks. Keeping this in mind, it offers several investment instruments. You can code and trade this platform as per your capability and choice
Its third best feature is no human intervention in the Algo trading platform. Traditionally trading in the stock market had to take the help of brokers and required manual strategy. But technical software has changed the whole trading process, i.e., the market process is fully automated, and no third-party intervention is needed. Due to the absence of any third-party intervention, the chances of error are also negligible.
First, you must have a laptop or PC with decent internet connectivity. Well, algorithmic trading strategies involves various aspects, some of algo trading strategy are as follows:-
5.1 Mean Reversion
When a company's stock price fluctuates, it monitors that stock to help investors decide whether to spend it. Thus the software calculates the average cost of a company's stock movements and determines the price at which that stock is most likely to trade. In this way, the software serves as a great relief to investors. When prices are likely to rise, the deal is booked. On the other hand, the stock is sold before the price drops.
5.2 Trend Detection
Another strategy for the smooth running of algo trading is identifying the trend. Trends are more important in the world of trading than they are in elections. Codes analyze market trends based on factors. For example, prices, support, resistance, volumes, and other factors influencing investment decisions help in market analysis. Since algorithms work on formulas, technology, and code, automated systems can identify trends accurately.
5.3 Components
There is certainly no doubt that algorithmic trading is automation software that requires very little human intervention. But it requires a human brain, software infrastructure, and proper hardware for algorithmic trading to work properly. Algorithms can be done only by one who has complete knowledge of programming. Do you know that the human brain is the best source to develop programming skills and instructions for algo trading with other clauses?
5.4 Arbitrage
You will be surprised that the algo trading facility provides arbitrage opportunities to its investors. In simple words, arbitrage involves buying double-listed security. In this way, an investor can buy a company's stock at a lower price in the market and sell it at a higher price in another market if desired with quick execution of trades.
The significant benefit of algorithmic trading is that the coded algorithm is tested in multiple steps, so algo trading gives far more accurate results. Your entire trade is executed automatically and protects you from wrong trades.
The second significant benefit of algorithmic trading is that it allows you to speed up your trading. Executes your stock orders within seconds, which is impossible for a human being and despite its high speed, executes the trade at the exact price so that you never lose.
With the help of algorithmic trading, orders can be made for multiple company stocks simultaneously, which is impossible for a person. Algorithmic trading analyzes and executes stocks and companies so quickly that investors get more investment opportunities.
Another advantage of algo trading is that it helps increase the market's liquidity.
As we know, no human decision can remain untouched by emotions. While investing, sometimes investors make irrational and foolish decisions driven by emotions, but this is not the case with algo trading. When making trades, no human emotion is present. Since the program runs this algorithm automatically, there is no such problem.
The transaction cost in algo trading is comparatively lower than other platforms. Also, it saves you time. There is no need for investors to be glued to their screens all day tracking the company's shares.
Risk Of Algorithmic Trading :-
Since algo trading is wholly dependent on technology, there is sometimes a risk of system failure or a weak internet connection. It only hurts you because, in that case, you will miss good investment options.

Second risk of algorithmic trading is that it's automated and completely unmanned; there is no human control. Once the strategy is coded with instructions, the trading process cannot be stopped, Whether your strategy works.

While coding in algorithmic trading, remember that even a minor mistake can cause significant damage to your entire transaction process. You can also lose enormous amounts of money.

The investor may need to monitor the system to check the authenticity of stocks and orders.

While investing through algorithmic trading, remember that you must constantly work on your technical skills to succeed.
Pros

Cons

It provides faster execution.

Helpful in turbulent markets.

It reduces transaction fees and saves you time.

Pay after a successful trade.

No additional costs.

Not for newbies, it requires a lot of technical or coding knowledge.

Complex strategies might take a long time to implement.

Still have risk factors because of algorithm unpredictability.
Yes, algorithmic trading is making a difference in the trading world. It is safe. Human trading carries a high risk of making mistakes that result in significant losses. But algorithmic trading security will be very safe if you code this software correctly. Of course, every coin has two sides, just as you can get different investor opinions about the safety of algorithmic trading in the market.
Always remember that investing is different from winning the lottery. First, you must master the investment market, and then only you will become a significant player.
Algorithmic trading is legal in most countries except a few countries; you can do your business through algorithmic trading without hesitation.
With technology, the stock market is rapidly moving toward new heights. Human errors led to the need for an automated trading system. Algorithmic trading India works through computerised codes and strategies and can help provide high returns with low risks.
Frequently Asked Questions
+
In a true sense, algorithmic trading is automated trading using computerised platforms, advanced mathematics, and computer programming tools to process transactions in the financial or stock markets.
+
Yes, algo trading is profitable if you do it right. It helps traders to place multiple trades at once. Using the technique, you can increase your scalping to trade.
+
As we mentioned above, algo trading is automated; there is no human control. Once the strategy is coded with instructions, the trading process cannot be stopped, Whether your strategy works.
Liked What You Just Read? Share this Post:
Any Question or Suggestion
Post your Thoughts