Home >> Blog >> The New Stock Market Scam: Pump and Dump 2.0
The New Stock Market Scam: Pump and Dump 2.0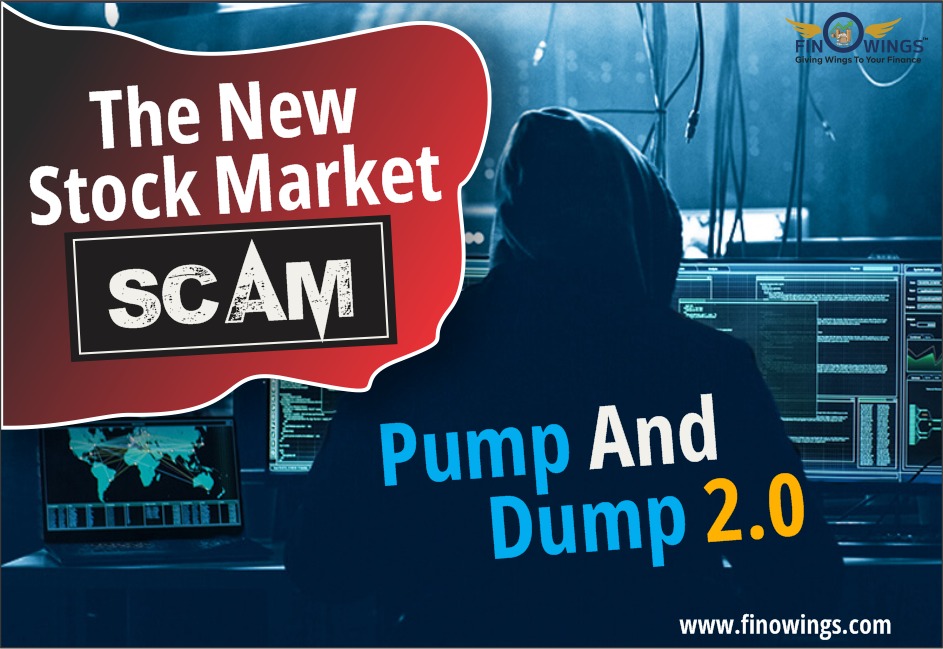 Table of Contents
In this blog, I will expose one of the most common and dangerous scams that is happening on social media right now. This scam is unique because of several reasons and we will look into each of them throughout this blog. You might have seen so many scams and frauds in recent years, but I can assure you that you have never seen anything like this. Why you should check out this blog is a very important question, because it will give you a lot of insights on how to be safe from scams and frauds in today's vulnerable world.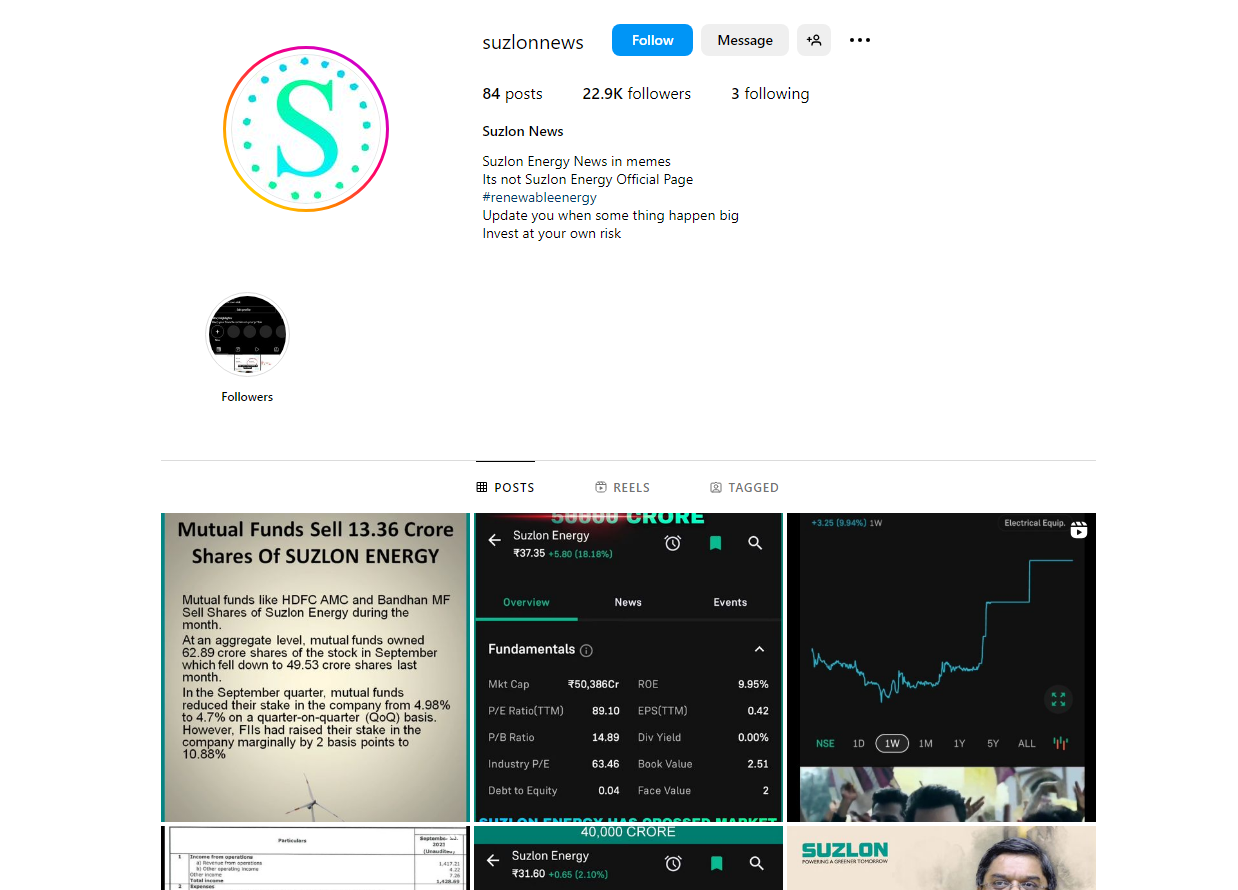 Let us shed some light on the company Suzlon Energy. It is a leading renewable energy company in India that produces wind turbines and solar panels. The company has been in the news recently for its impressive stock performance, as its share price has increased by more than five times in the last four months. However, not everything is as rosy as it seems. But there is a dark side to this success story that many retail investors are unaware of.

A fan page of Suzlon Energy on Instagram, called Suzlon News, has been spreading false and misleading information about the company and its stock. The page has over 23,000 followers and claims to provide news and updates about Suzlon Energy in the form of memes and reels. However, most of the posts are designed to lure unsuspecting investors into buying Suzlon shares at inflated prices, by making unrealistic promises and predictions.

One of the reels on the page shows Bollywood actor Ranbir Kapoor dancing and saying, "Abhi to aur chalega, Abhi to aur badhega" (It will go on, it will increase more), implying that Suzlon's share price will reach ? 36 soon. Another reel says that it should not be surprising if Suzlon's share price touches ? 70 soon. These posts are clearly aimed at creating hype and a fear of missing out among the followers, who might be tempted to invest in Suzlon without doing proper research.
This fan page of Suzlon Energy on Instagram is an example of a stock market scam that is commonly known as pump and dump. In this scam, fraudsters create false hype around low-priced and illiquid stock, by spreading positive and exaggerated news and rumors through social media, blogs, newsletters, or other channels. They also buy large quantities of the stock at low prices, to create an artificial demand and increase its price. Then, they sell their holdings at high prices, making huge profits, while leaving the unsuspecting investors with worthless shares.
However, Suzlon has improved its fundamentals and the company is performing well. We are trying to tell you through this article that there are many stocks that are being targeted by pump-and-dump schemes. We are not saying from anywhere that Suzlon is a bad share or that you should avoid any other stocks and penny stocks. One more thing you should keep in mind is that if you also try to invest in penny stocks like these you might get scammed as well through a similar online scam. So invest in those stocks after proper research, not by following some tips on social media.
Detailed Video

Avoid trusting stock tips promising quick, guaranteed returns; all investments involve risk.
Before investing, research the company thoroughly: business model, products, financials, risks, and compare valuations.
Verify the credentials of those offering stock tips; ensure they're registered with relevant authorities.
Be cautious of tips based on rumors, speculation, or hype; don't invest in what you don't understand.
Seek advice from qualified professionals like SEBI-registered advisers before making investment decisions.
By following these tips, you can surely protect yourself from stock market scams and invest wisely and safely in the stock market. Remember, there is no shortcut to success in the stock market. You need to be patient, disciplined, and informed to achieve your financial objectives.

Please note that this blog is not a tip for buying or selling stock. We always encourage the reader to conduct thorough research and seek professional advice before making investment decisions.
Frequently Asked Questions
+
Pump and Dump 2.0 is an advanced form of the classic stock market scam where manipulative practices artificially inflate a stock's value, only to be followed by a sudden sell-off, leaving unsuspecting investors with significant losses.
+
Pump and Dump 2.0 incorporates sophisticated techniques, often leveraging social media, forums, and online platforms to disseminate false information, creating a more widespread and instantaneous impact on stock prices.
+
Key red flags include sudden, unexplained stock surges, excessive social media hype, and irregular trading patterns. Investors should be wary of unsolicited stock recommendations and conduct thorough research before making investment decisions.
+
Investors can protect themselves by staying informed, conducting due diligence on potential investments, and being skeptical of unsolicited advice or stock tips. Monitoring stock movements and staying updated on market trends helps identify unusual activities.
Liked What You Just Read? Share this Post:
Any Question or Suggestion
Post your Thoughts