Home >> Blog >> What's Corporate Finance And Why It's Important?
What's Corporate Finance And Why It's Important?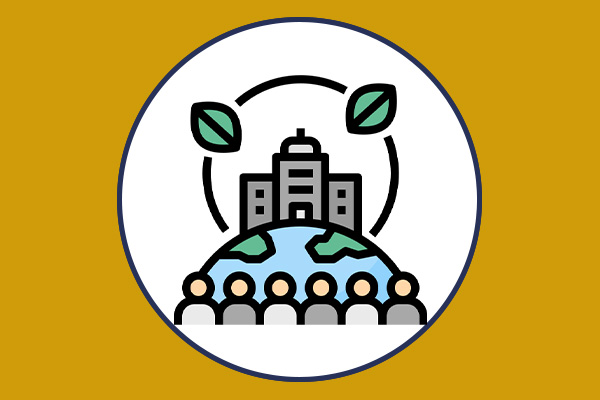 In today's era, where the world of start-ups and entrepreneurship is booming, it is essential to understand the concept of corporate financing. Corporate financing plays a vital role in the capital structure of any firm or corporation. No organization can expand its business without its finances. Every firm needs finance for its operations, projects, and various activities. We'll go to great length regarding corporate financing in this blog today, along with the function of Corporate Finance in an organization and the fundamental reasons.
Goal of Corporate Finance is to support the corporation's management by providing funds, offering advice, and carrying out numerous tasks that raise the company's market worth. Some significant aspects of corporate financing include restructuring capital, decision to invest, Dealing with taking, accounting, and funding sources. Also, corporate finance mainly creates a strategic plan for the company. It helps implement how to use the resources efficiently to increase the value of the business and the demand for products or services.
Corporate finance is beneficial in a company's brand building and marketing. In addition, financial planning plays an influential role in maximizing the investment values ​​of shareholders, which is done by corporate finance. However, before you go through corporate financing, you must understand the financial system. A financial system is a series of financial institutions such as banks, firms, stock exchanges, and insurance companies present at the national or global level. Along with this, some essential components of the financial system are investors, lenders, and borrowers. The financial systems of a company provide funds to finance various projects.
Corporate finance involves an organization's financial decisions, which help in the organization's day-to-day business operations. In other words, the main objective of corporate finance is to utilize the organization's capital and make certain decisions that reduce risk to make more money. Corporate finance identifies the sources of capital to finance their corporations.
Corporate finance refers to the planning and control of the capital structure, growth, and development of a business. These work in such a way that the company's investments, finances, as well as dividends increase. Their job is to increase the organizational value and profit of the company through the decisions taken them.
Corporate finance, apart from the profit of an organization, also emphasizes maximum capital investment. Makes decisions keeping their shareholders in mind to help them maximize their value.
The functions of Corporate Finance manager include forecasting, raising adequate funds, determining capital structure, planning, financial negotiation, investment policy formulation, and planning decisions such as dividends. He effectively uses allocating resources.
3.1 Capital Budgeting
Perhaps you cannot even imagine your business without a capital budget. The capital budgeting process assesses the viability of investment proposals and helps invest only in profitable projects. The organization's goal is to develop and maximize profitability through capital budgeting.
As far as investing is concerned, a financial analyst first considers various investment options, along with a comparative analysis of the present and future value of that investment, so that he can make the right decision. Then, a financial analyst considers the risk aspects and the organizational goals in the analysis. And the most suitable projects for the company are given the opportunity.
3.2 Capital Structure
Capital structure plays a critical role in the growth of any business. The capital structure consists mainly of equity, debt, and retained earnings. From another perspective, the capital structure describes the method of financing used by the entity. From an investor's point of view, a combination of too much debt or equity is not appealing.
Investors prefer to invest in a company only when the capital structure of the company is balanced, i.e., for fundraising, there should be a balanced combination between debt and equity. It is not easy to bring investment for the company in the market, but proper financial decisions make good financing of the company and increase its market value.
3.3 Working Capital
An organization's cash flow can be used to determine how liquid it is. Working capital is one of the essential capital for the day-to-day business operations of a company. Working capital reflects the organization's efficient financial management and ensures adequate cash flow in line with business policies. This way, they can be saved from bankruptcy while maintaining the company's liquidity.
3.4 Dividend Distribution
It is mostly observed that public companies have more accountability toward their shareholders. This means that they provide their investors with dividends of their value from time to time. However, sometimes companies are confused about their dividend and how they should distribute them among their shareholders. In such a situation, corporate finance can help you in this. They can negotiate with your shareholders to reinvest the dividend so that this amount generates more growth in the business.
The investment principle emphasizes investing in suitable alternatives by assessing the risks and returns of the investment. Therefore, any investment proposition has a return benchmark. According to this principle, the job of a financial analyst is to find the most profitable commercial investment options and to compare the present and future value of that investment so that the ratio of risk and return can be understood correctly.
The financing principle ensures the maximum withdrawal of value from any investment so that the organization receives the necessary finances. But which financing should be used for financing becomes essential. i.e., debt financing, equity financing, or a combination of both. As mentioned above, many factors affect the composition of capital, such as the cost of financing, the structure of the business, interest rates, targets, and equity.
The principle of dividend helps explain how the business growth or dividend should be distributed among its shareholders and whether the surplus is to reinvest in the business.
Two types of corporate Finance are involved in a firm's investment process.
5.1 Equity Financing
Do you know that equity financing is one of the most preferred methods of financing a firm's business model?
Nowadays, most companies offer equity to get investment and finance. A company's equity is in two forms - common and preferred. If a company wants to sell its stock, it can sell its shares either by listing on the stock exchange or through OTC exchanges. Now shares can also be bought or sold through many mobile applications. But having too many equity shareholders in a company affects the decisions and reduces the dividend share.
5.2 Debt Financing
Companies also resort to debt financing to finance their needs, which can be obtained from banking institutions or by issuing bonds. But, of course, debt financing is available to a company only when they have agreed upon regular interest payments and loan tenure. For a company that fulfills its functions only by taking loans, there is always a risk of default or bankruptcy.
The stronger a company's corporate finance, the more progress that company makes. Corporate financing mainly involves choosing the correct sources and getting funds to manage the organization's activities.

Corporate finance helps in maximizing the return on investment of the organization. The company's future appears bright thanks to their choices and thinking.

Corporate Finance helps balance a company's risks and profitability. Creates a proper structure of where and in what form the capital is to be used.

Corporate financing serves to increase the cash flow of the company.

Corporate financing balances debt and equity so that the company's investment is always increased and the company has no shortage of capital.

Corporate finance is significant because it coordinates short- and long-term financial activities to secure funding from reliable sources that will enable the business to accomplish its objectives and function effectively. Together with the company, it formulates such a strategy to maximize the company's market value and how to use generated capital.

Capital structure helps companies to maintain their balance risks and profitability. This is because they evaluate the cash flows from time to time and pay special attention to future needs. Similarly, those funds selected provide loans at low-interest rates.

Corporate finance can prove to be the backbone of any company. It can also help to address ongoing concerns and differences within the company's internal organization. The company's financial accounts' data consequently show an improvement.
Financial Modelling: It analyzes the risks and values ​​associated with any financial investment.
IPO: Through this, the fundraising is done through an equity offering.
Bank Loans: Often, companies need funds to pursue their projects, and their need is met by giving bank loans. Banks charge good interest on that loan.
Changes in loans and payments: With market volatility that can lead to delays in fulfilling the terms of loans or other payment agreements, corporate finance can help.
Dividend Distribution: Most companies distribute dividends to their shareholders according to the dividend policy, which can also be variable.
There is no denying that Corporate finance plays a significant role in the growth of any economy. Also, it is one of the most crucial aspects in the development of any organization. The work of corporate financing is not limited to just one issue, but it also gives equal attention to other issues related to the organization. Be it an investment, decision-making, capital structure, or fund demand.
The main goal of Corporate Finance is to promote entrepreneurship and establish coordination between the borrowers and shareholders of the company so that the exchange of funds goes smoothly.
Liked What You Just Read? Share this Post:
Any Question or Suggestion
Post your Thoughts