Home >> Blog >> Explain Tailwind
Explain Tailwind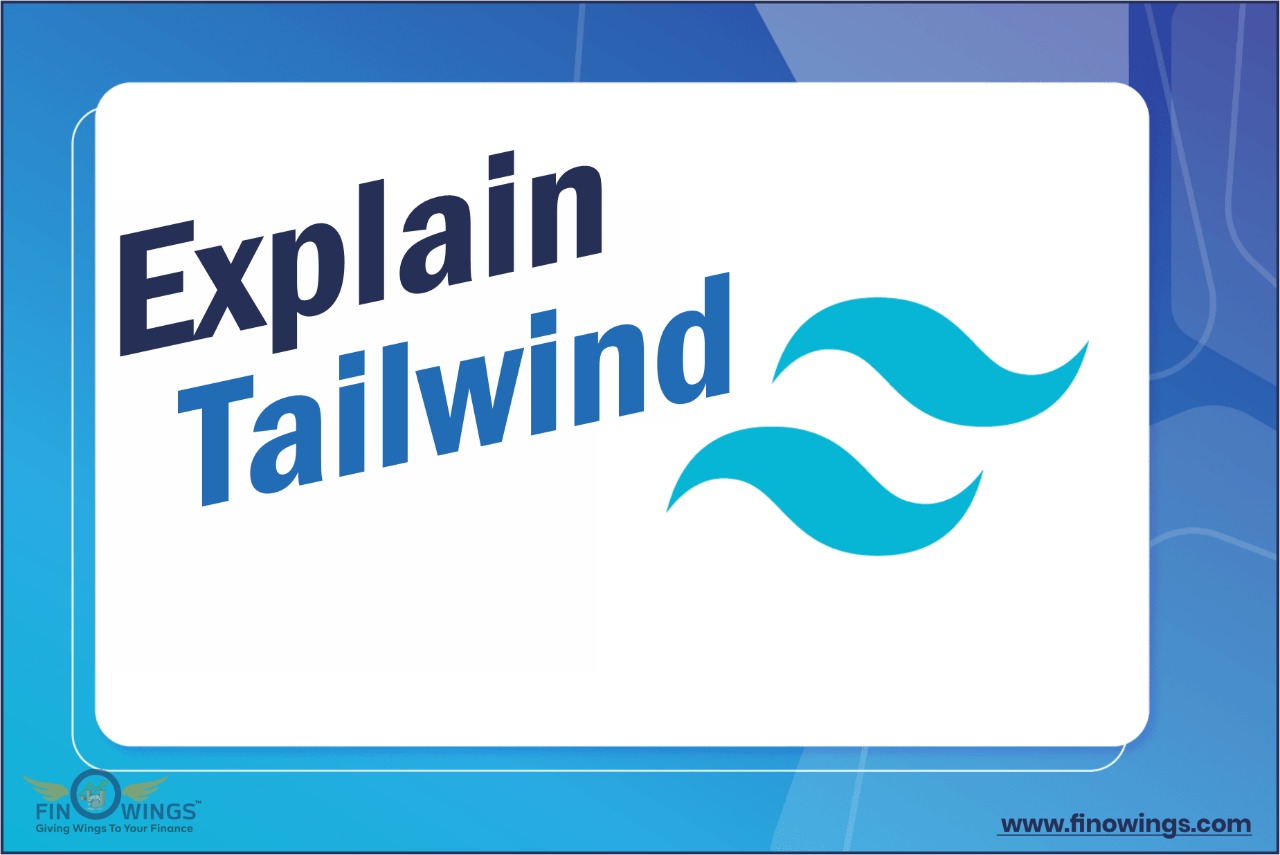 Table of Contents
Tailwind CSS is a utility-first CSS framework that helps to build websites the fastest and easiest. In addition, this framework makes it easier to create customized, user-friendly interfaces. Therefore, compared to other accessible frameworks, this framework is considered better.
Tailwind CSS has a lot of advantages, including a low-level and highly customizable framework. With these features, this framework can easily produce many fantastic designs.
The finest feature of Tailwind CSS is it gives you complete freedom to create your unique designs. The framework has no interference with how your site looks or the components you should employ to create a better user interface.
Instead, it will give you a free hand to select the elements you need to build a distinctive user interface. Tailwind's primary task is to accept a raw CSS file, process it over a configuration file, and then produce the results.
You now know what tailwind CSS is. So we shall now look at the main benefits of this framework.
You do not have to write long custom CSS
Tailwind CSS has pre-existing classes that make it easier to style elements without writing extensive custom CSS. Instead, you can use these pre-existing classes directly from HTML to create unique designs.
The file size of CSS can decrease
You must develop a new CSS in other frameworks for each new feature and component you add. The file's size is increased as a result and becomes heavier. However, most styles in Tailwind may be reused, saving you from having to write them repeatedly. As a result, the file size does not increase and remains lighter.
Tailwind comes with predefined classes that may be used to construct various features and components. As a result, choosing class names for different styles and elements becomes less of a hassle in Tailwind CSS than working with other frameworks.
You can make safer changes
In a tailwind, adjustments are simple to implement. You risk breaking something on your website when you modify other CSS frameworks. However, you can make adjustments using Tailwind CSS without worrying about damaging anything on your website.
Why is a tailwind CSS significant? Why should this framework be chosen over others?
In this section, we will discuss the features of the Tailwind Framework and how it differs from other frameworks existing on the market.
Tailwind is a low-level framework
Unlike other frameworks, Tailwind does not provide you with entirely styled components, so you are free to create them any way you like.

Tailwind's pre-designed utility classes enable you to create your reusable components.

Tailwind gives you more application flexibility and control.

You can create a unique website with a better user interface with the help of Tailwind.

In Tailwind, just one CSS line of code is required.

Your website can become more responsive with the aid of Tailwind.

In a tailwind, improvements can be made quickly and effectively.
Tailwind CSS includes pre-designed themes and UI components that make it simple and quick to build web applications. Numerous examples are provided, including landing page heroes, feature sections, newsletter sign-up forms, tables, modal windows, checkout forms, shopping carts, and more.
You may easily obtain the code for each example by purchasing the one-time package at a specific cost. Additionally, the platform offers a wide variety of other collections created by community members. Anyone can use these repositories because they are based on open-source software.
The advantages of a tailwind include the following:
Compared to other frameworks, Tailwind CSS offers a better styling framework. In addition, it allows for more style freedom than other CSS platforms because it lacks a default theme. In Tailwind, you may create various looks, even utilizing the same components.
In comparison to other style frameworks, Tailwind CSS is considered to be faster. It helps you develop magnificent layouts by styling elements. Tailwind has a repository of several built-in classes which help you design the application more quickly, as you do not have to design everything from scratch. In Tailwind, you do not have to write rules, making it easier and faster to build applications.
Responsive and User Friendly
The best engineers design the Tailwind framework, making it less prone to problems and safe to use. In addition, several pre-built templates make sites user-friendly and responsive.
Many elements of Tailwind CSS can aid in developing more effective and responsive web applications. This platform offers a variety of templates for creating user-friendly web applications.
The following are some disadvantages of a tailwind:
Because this framework comes with pre-built classes and does not require you to develop CSS rules, Tailwind integrates style rules into your HTML files. However, many developers may find this a drawback since they prefer independent page structure and style.
Learning this Framework is Time Consuming
Learning how to use each of Tailwind's pre-built classes takes time. Even for seasoned developers, understanding Tailwind may be a time-consuming effort. But knowing this paradigm is relatively easy. One may learn Tailwind CSS and utilize it effectively to construct web applications with the proper training and patience.
Lack of an Important Component
The developer must manually add numerous missing components into Tailwind, including headers, navigation bars, and buttons. Although manually installing this component is relatively easy, it does take time.
With Tailwind's superior framework and user-friendly UI, it is simple to build better websites. Tailwind CSS makes it easier to construct responsive web applications by providing pre-designed templates. It does not need a full line of code, and it is simpler to make modifications in this framework. In comparison to other frameworks, Tailwind offers many advantages. If developers are knowledgeable with CSS, it is a great alternative. However, you may skip it if you are not interested in learning a new framework. Essentially, it is based on your requirements and references whether to use this framework or not.
Frequently Asked Questions
+
On November 1st, 2017, Adam Wathan released the initial version of Tailwind CSS.
+
Yes, Tailwind CSS comes with pre-built templates. The platform is very user-friendly for creating web applications thanks to these templates.
+
Tailwind CSS is pretty straightforward and simple to comprehend. Understanding all of its utility class names may take some time at first, but after you start using it, learning it won't take much time.
+
Tailwind has its own benefits. if you learn it you can make better web applications without writing lots of CSS and there are many other things you can do as well. But to learn this mostly depends on your interest.
Liked What You Just Read? Share this Post:
Any Question or Suggestion
Post your Thoughts