Home >> Blog >> What are some of the best Stock Trading books?
What are some of the best Stock Trading books?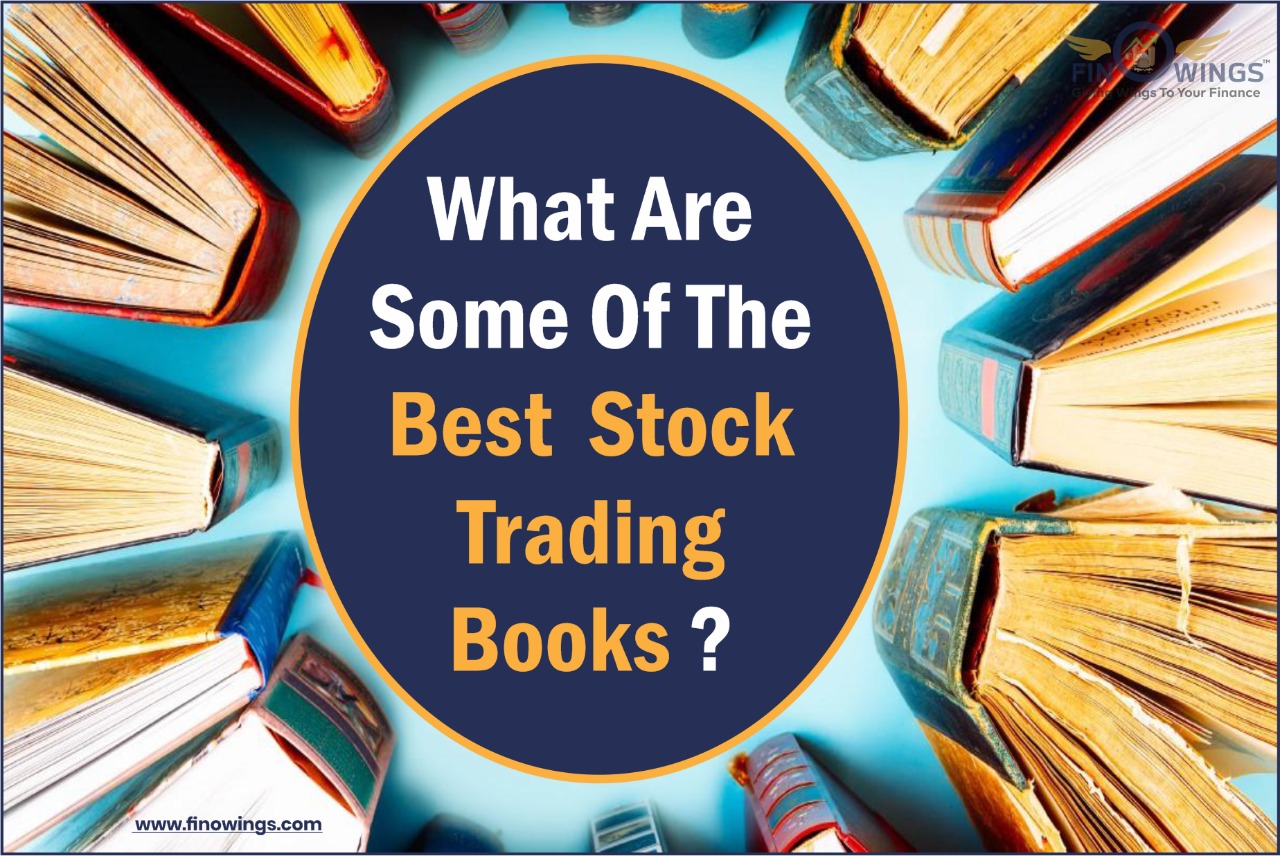 To maximize their portfolio returns, investors who invest in stocks and mutual funds need to learn and stay updated regularly to find the most appropriate market strategy and take the best possible moves. Still, sometimes it can be difficult and overwhelming, especially for beginners who just got there without real trading experience.
The stock market can be tricky. Even people who work in the industry can never fully predict what will happen next - but they know a lot more than the rest of us. Fortunately, these experts also share their knowledge in books so that the average person can understand the market better. One can learn about the basic concepts of the stock market from these books and use that knowledge to develop the right investment strategy for their unique goals and needs.
Whether you are new to investing or a long-time veteran, there are many books to learn about stock market investing strategy, which are perfect for getting guidance on investing. Here are some of the best stock market books you can learn from; whether you want portfolio diversification, learn when to buy and sell stocks, or want to enter the world of investing, these books can boost your investment IQ and help you reach your long-term investment goals.
This is a widely acclaimed book by Benjamin Graham on value investing. This book is considered the bible of investing as far as stock market books go. The book, written by one of the finest investment consultants of the 20th century, teaches readers how to invest for the long term while simultaneously preventing them from making costly mistakes. In the book, Graham explains the various principles and strategies for investing safely and successfully without taking huge risks. Modern-day investors continue to use their proven and well-executed techniques for value investing. Value investing tells you that if you find the "true value" of a stock, you can earn a real return from your holdings.
Economist Benjamin Graham is lauded as a top guru of finance and investing. In 1928, he started teaching value investing at Columbia Business School, earning him the moniker "the father of value investing." Graham had many good students during his lifetime, many of whom became successful investors. Graham's most famous disciples include Warren Buffett, William J. Ruen, Irving Kahn, and Walter J. Schloss. Buffett cited Graham as having a strong intellectual investment foundation, and he was ranked second in terms of influence in his life, only behind his father.
Written by the renowned mutual-fund manager, Peter Lynch, this book elaborates on the many benefits an average investor has over the professional and how they can help them reach financial victory. As a result, readers now regard the book as one of their treasures. This book also offers timeless advice on the financial industry.
Peter Lynch is an American businessman, mutual fund manager, and philanthropist. The portfolio managed by Peter Lynch has an exceptional track record, having returned 30% (on average) yearly over 13 years, making it the world's best-performing mutual fund. Lynch has been consistently described as a "legend" by the financial media for his record performance and was called "legendary" by Jason Zweig in a 2003 update of Benjamin Graham's book, The Intelligent Investor.
The book is considered a classic by trading professionals. It talks about the specific way to choose stocks and the preparation that comes before investing. The book uses simple language and provides step-by-step instructions for investors to analyze a company's financial records to distinguish between long shots and no shots. Additionally, investors will learn how to identify rapidly expanding businesses to invest in and what sort of investment returns they should anticipate from their stocks.
Written by Robert G. Hagstrom, this book reveals several key aspects of Warren Buffett's ideology in stock market investment. This popular book on investment provides detail about long-term investments. We all know Buffett has accumulated all of his wealth by investing in the stock market. Yet, he claims there is no discernible difference between purchasing a company outright and purchasing a stake in it as stock shares.
Whether a beginner investor or involved in online stock trading, this book provides deep insight into Warren Buffett's investment strategies, all of which are linked to success. The fundamental ideas presented in the book support value investing through acquiring stocks in burgeoning companies. Buying stocks at a discount rate is one of Buffett's ideologies. It is based on the success of real-life investing over the long term.
Written by Legendary mutual fund pioneer John C. Bogle, founder of the Vanguard Group and a major proponent of index investing, which managed over $7 trillion assets in 2021. This book reveals his secret to getting the most out of investing in index funds. He explains the easiest and most convincing investment approach for building wealth over the long term: "buy and hold." This book also discusses a method in which the only investment that effectively ensures you would receive your fair share of stock market gains is a portfolio centered on index funds. This strategy is endorsed by Warren Buffett, who said that if a statue were erected to honor the man who did the most work for American investors, his choice would be Jack.
Written by Princeton University alumnus and prominent economist Burton Gordon Malkiel, the book is popular because of the "random walk hypothesis." Since no one can continuously outperform the markets, according to the random walk hypothesis, it makes more sense to create a balanced portfolio that tracks the market's performance. This view also supports the efficient-market hypothesis.
Malkiel emphasizes well-known investment strategies like fundamental and technical analysis, which will ultimately help investors to become smarter at their game. This book is a great read for beginner investors.
In a time of growing inequality, when high-frequency traders and hedge-fund managers begin to dominate the average investor, Burton G. Malkiel's classic and gimmick-free investing guide is needed now more than ever. Instead of tricks, what you will find here is a time-tested and completely research-based strategy for your portfolio.
William J. O'Neill reveals wealth-building strategies to more than 2 million investors in "How to Make Money in Stocks." O'Neill's powerful CANSLIM investment system, a proven 7-step process to minimize risk and maximize profits, has impressed generations of investors.
The book is based on a 100-year analysis of stock market winners who have contributed to the financial success of over two million investors. This book outlines tried-and-true techniques for finding valuable shares before they suffer major price gains, in addition to tips on selecting the finest stocks, mutual funds, and ETFs to maximize your returns. You'll also learn how to avoid the 21 most common investor mistakes. Overall, this book provides great strategies to invest wisely in stocks.
Anyone can draw inspiration from the theories and experiences of top investors and learn how to navigate the stock market successfully. These are some of the top financial books to improve your financial literacy and obtain an in-depth understanding of stock market investing. To succeed in the financial world, you can adopt the investment philosophies of the best investors. These are the best investment books, regardless of whether you want to learn more about stock market fundamentals, get advice, or study investment methods in general.
Frequently Asked Questions
+
The Intelligent Investor by Benjamin Graham is a widely acclaimed book on value investing. The book aims to prevent potential investors from making substantial mistakes and also teaches them strategies to achieve long-term investment goals.
+
A Random Walk Down Wall Street by Burton G Malkey is a great read for beginner investors. Malkiel emphasizes well-known investment strategies like fundamental and technical analysis which will ultimately help investors to become better at their game.
Liked What You Just Read? Share this Post:
Any Question or Suggestion
Post your Thoughts