Home >> Blog >> What is a Credit Score?
What is a Credit Score?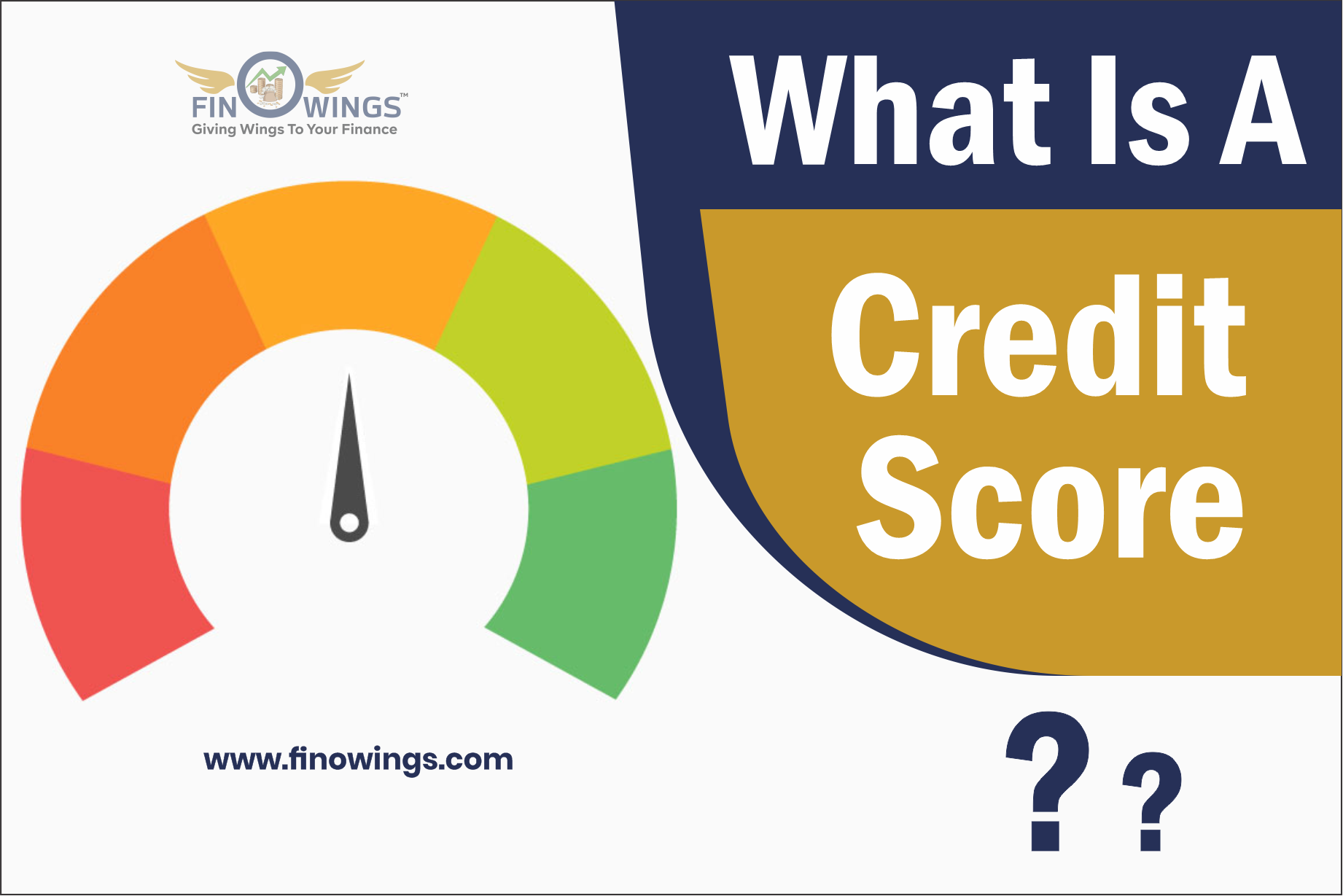 Table of Contents
A credit score is a rating of a consumer's creditworthiness. The higher a borrower's credit score, the better it impresses lenders.
Creditworthiness is measured by several factors, including your repayment history and credit score. Some lenders also consider the assets and liabilities in your name when determining the probability of default.
A credit score range relies on the number of open accounts, total debt, repayment history, and other factors. Credit scores help lenders to determine the probability that an individual will be able to repay loans promptly.
There are various credit bureaus in India, but the four that are major: are Equifax, Experian, TransUnion, and CIBIL.
The credit score model was designed by Fair Issac Group., commonly known as FICO, and all financial institutions follow the FICO credit score. There are mainly 2 ways to maintain a good credit score, such as repaying instalments timely and keeping close to no debt.
A credit score can be any number in the range of 300 to 850 that determines a consumer's creditworthiness.

A lender's decision to offer credit depends majorly on the credit score.

Credit utilization is the one metric used in calculating a credit score. It is the portion of available credit that is currently being utilized.
A credit score can highly affect your financial life. It is the key point in a lender's decision to offer you credit.

For individuals with low score credit, financial institutions often demand a shorter repayment term or a co-signer for the borrower.

Conversely, 700 or higher is generally considered a good credit score. It may help a borrower receive a lower interest rate than the actual amount. Scores above 800 are taken as excellent.

A credit score not only can give relaxation in interest rates but also may determine the initial deposit required as a down payment. And lenders keep a keen eye on the consumers' credit scores, especially when deciding to change the credit limit or interest rate.
There is always a question that why a credit score is important. There are various benefits of a good credit score. A few of them are-
3.1. Lower Interest Rates: The most beneficial factor of a good credit score is lower interest rates on your loans. A lender or provider often utilizes your credit score to determine your interest rate when you apply for a loan or credit card. The lowest interest rates are given to applicants with the highest scores. Applicants with lower credit scores get higher interest rates.
While every creditor defines its range for credit scores, the average range can be considered as follows.

| Credit score | Average interest rate |
| --- | --- |
| Deep subprime (300-499) | 15.30% |
| Subprime (500-600) | 15.91% |
| Near prime (601-660) | 15.56% |
| Prime (661-780) | 10.93% |
| Super prime (781-850) | 6.59% |
3.2. Qualifying for a Loan or Credit: The process of applying for a credit card or loan is very tiring, and it is more painful when you have been denied it. It could be difficult if you were denied financing for something you need, like a car or mortgage. It can be devastating if you are denied other loans, such as education loans, that help afford college. But your odds of qualifying for a loan get high with a better credit score. It might not be the only factor, but credit score is important when applying for loans.
3.3. Approval for Jobs: Certain jobs, such as those that function in security clearance positions demand a personal credit check. The credit score helps assure employers that you are not vulnerable to bribery due to financial issues. It's possible that you won't qualify for these positions if your credit score is low.
3.4. Extended Credit Card/Loan Limits: You are eligible for larger loans with a good credit score. Not only this, but you may qualify for higher credit card limits also.
3.5. Better Credit Card Rewards: Besides getting a higher credit card limit, a better credit score opens the options for credit cards. The best rewards come up with better credit. The rewards include travel cards that you can use to fully fund your trips and cash-back rewards that earn a percentage back on your purchase.
3.6. Smooth Approval for Rental: If you are planning to rent a house, the credit score comes in use here, also. Many landlords consider credit score with your rental application. With a good credit score, you are more likely to be approved as a tenant since a landlord prefers applicants with a history of on-time payment over someone with multiple delinquencies. If not, you might have to pay a higher deposit, agree to a short-term lease, or even be denied for rental.
3.7. Lower Insurance Rates: Good credit score can also give relaxation on your insurance. Insurance companies prefer credit scores when deciding whether to accept you as a consumer or charge costs. According to a study, people with fair credit (a FICO score of 580-669) paid 39% more on their auto insurance premiums. People with poor credit scores had it even worse, paying 103% more.
3.8. Avoid Security Deposits: If you have a good credit score, providers give access to the utilities with a minimal amount of hassle. On the other side, if your credit is bad, you might need to put down a deposit.
3.9. Negotiating Power: Apart from getting lower interest rates, you can also use your better credit score as a bargaining chip in the mortgage negotiation process. You will need to check your rate with multiple lenders and prequalify for the loan. Then, you can present your rate estimate to various suppliers to see if they can provide you with better terms, either by lowering the interest rate even further or waiving the loan's principal.
Building a strong credit profile is important, as your credit score plays a vital role in most lending decisions. However, the opposite is true if your credit score is low; balance your finances, and improve your credit score to prepare for future loans.
The information on a borrower's credit report changes and can rise or fall depending upon the new instances. It is often asked how to improve your credit score. Here are some suggestions for raising your credit score:
4.1. No Pending Bills- Pay your bills on time. Six months of on-time payments are considered a noticeable difference in your credit score.
4.2. Increase Credit line- If you have credit card accounts, try extending your credit card limit. If your account is in good standing, it should be granted easily. However, it would be better not to use this extended limit so that you can maintain a lower credit utilization rate.
4.3. Running a Credit Card Account- If you do not use any credit card, it is better not to use it instead of closing the account. This is because, depending on the credit card limit, it can decline your credit score if you close your account.
Say, for instance, that you have $3,000 in debt and a $7,000 credit limit split evenly between two cards. According to your account, your credit utilization rate is 30%, which is good. However, closing one of the cards would raise your credit utilization rate to 60%, negatively affecting your credit score.
4.4. Work with the best credit repair companies- If you do not have time to maintain your finances and improve your credit card score, credit repair companies can negotiate with your c creditors/lenders in exchange for a monthly fee.
5.1. Experian: It is one of the leading Credit Bureau agencies, which keeps a tab on the credit score reports of vast groups of people. The data from Experian has been considered of good quality and can be used by both businesses and individuals. Experian established its venture in India in 2006 and has quickly emerged as a reputed Credit Bureau in the country.
Experian assigns a credit score range between 300 and 900, with 900 being the most reliable score in the financial industry.
5.2. CIBIL: Trans Union Credit Information Bureau (India) Ltd is India's largest credit bureau agency that has data on many people. Many financial institutions depend on the credit rating given by CIBIL before finalizing the credit to an individual. CIBIL launched its venture in India in 2010 and got its license from RBI.
The credit score range in the CIBIL bureau ranges from 300 to 900, wherein a score above 720 is considered quite good.
5.3. CRIF High Mark: Another leading credit bureau agency in India is CRIF High Mark. It has been operating since 2010. CRIF High Mark has data on individuals, commercial borrowers, and industries.
The credit score range in CRIF ranges from 300 to 850.
5.4. Equifax: Equifax is one of the oldest in line. It was established in 1899 and became a credit bureau in 2010 after getting its license from RBI. It is renowned worldwide and believed to store data of more than a billion people.
The Credit Score range scale goes from 1 to 999, with 999 being the highest possible score.
Nominal Fees for the above credit bureaus-
Experian/CIBIL- INR 550
CRIF High Mark- INR 399
Equifax- INR 400
Credit bureaus help many lenders to learn about their consumers before offering credit. This also helps in speeding up the loaning process as a better score. RBI recognizes all the above credit bureaus and follows all the necessary guidelines.
Your credit score can cost or save you a lot of money in your lifetime. An excellent score can lower your interest rates, meaning you will have to pay less interest on any credit. But it depends on you, the borrower, to ensure that your credit remains solid so you can have more opportunities to borrow if you ever need it.
Frequently Asked Questions
+
Ranges depend on the credit scoring model, but generally, credit scores falling in the range between 580 to 669 are considered average; 670 to 739 are taken as good; 740 to 799 are considered better, and 800 and higher marks excellent.
+
There are various credit bureaus such as Equifax and Experian. These credit bureaus are responsible for collecting, analyzing, and providing information about consumers in the credit markets.
+
The credit score is calculated depending on the following factors-
Payment History
Amount owed
length of credit history
Credit mix
New Credit
+
It depends on the credit score card. FICO ranks credit scores in the following manner:
Poor: 300 to 579
Fair: 580 to 669
Good: 670 to 739
Very good: 740 to 799
Exceptional: 800 to 850
Liked What You Just Read? Share this Post:
Any Question or Suggestion
Post your Thoughts