Home >> Blog >> What Is Debt Restructuring - Benefits Of Debt Restructuring
What Is Debt Restructuring - Benefits Of Debt Restructuring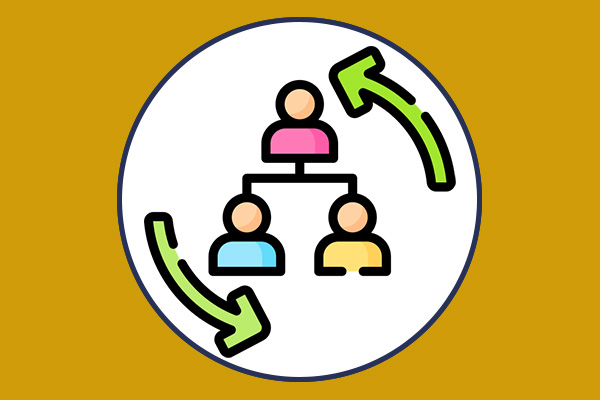 If you belong to the corporate world, you must have heard the name Debt Restructuring at some point. The term debt restructuring is primarily used when companies or all of you are getting into debt. Deb restructuring can be a lifesaver if you struggle to pay your bills. Debt restructuring meaning describes various ways to protect yourself from drowning and pay off debt.
If you are still confused about this topic or want to know more about this topic, then you have come to the right page. Today in this blog, we will discuss - What is Debt Restructuring? Is Debt Restructuring a Good Idea?
Firms mainly use debt restructuring options; individuals and sometimes sovereign nations also use debt restructuring to avoid defaulting on debt. From the perspective of corporates, debt restructuring is a refinancing process whereby a company facing cash flow issues enters into an arrangement with its lenders to renegotiate it on favorable and flexible terms to save itself from bankruptcy.
For example, during negotiations, the lender may choose to reduce the interest rate or extend the time limit for payment of interest along with the principal amount.
If seen correctly, debt restructuring benefits both the borrower and the lender; let's understand it. First, when a borrower is in financial trouble or cannot meet debt obligations with the loan's current terms, loan restructuring may prove to be a less expensive option for both parties than the possibility of bankruptcy.
Important Objectives of Debt Restructuring:-

Debt restructuring assists borrowers facing a financial crisis and enables the implementation of a transparent and time-bound debt restructuring plan.

Debt restructuring seeks to reduce losses for lenders and shareholders as low as possible.
3.1 Contact The Lender
For your information, debt restructuring is essentially the creditor's response toward the borrower who finds it challenging to repay the debt or cannot afford their bills. It is best to contact your creditor as soon as you realize that you will not be able to meet the debt repayment schedule. By doing this, you can improve your credit score. Many people are hesitant to contact their creditor up front and wait for the lender to get them, but it will be harmful to you as the creditor contacts you only when you have missed your payment or earned a penalty.
3.2 Wait for the Lender's Response
Remember that lenders are generally not obligated to help you and may stick to the loan's original terms even after you make repeated requests. Additionally, a late fee could be assessed if the bill is not paid on time. Additionally, they can report non-payment or late payments to the credit bureaus. Finally, if your repayment has been pending for a long time, they may send your account to collection or even be sued for debt as a strict action.
3.3 Weigh The Alternatives
If the lender understands your financial difficulties, it may agree to provide interim assistance temporarily or go ahead with a debt restructuring plan. Alternative options may be presented to you, and you need to assess the impact of each option on you or your business before reaching any decision.
3.4 Negotiation
You can negotiate the terms of the new contract with your lender before accepting the debt restructuring offer. As a borrower, you would like the interest rate to be as low as possible through negotiation.
For example, you can try to negotiate a lower payment amount with your lender or an extension of the repayment period.
3.5 Accept the New Terms
If you have agreed to the new terms of your debt, you will need to sign it to accept the agreement formally. As soon as you sign a new debt agreement, you are bound to abide by the latest deal and pay the debt as per the terms of the same agreement.
4.1 Debt For Equity Swap
Debt for equity swaps is mainly for companies. In this debt restructuring process, the creditors agree to liquidate part or all of the outstanding balance in exchange for the firm's stake or equity. It can be a good option for firms with significant assets and a large balance sheet. Therefore, it is better to go ahead with this option than to close the firm.
Thus, it is an ongoing concern when the lender takes over the company's management. As a result, lenders take a substantial stake in the equity and dilute the original shareholders, who hold less stake in the company.

4.2 Bondholder Haircut
A firm that cannot pay its bills and wants to restructure debt can negotiate a "haircut" with its bondholders. Haircut here means it is agreed that the firm will not pay a part of the balance amount or a part of the interest payment should be written off.
4.3 Negotiating Repayment Terms
In this, the firm can negotiate the terms of repayment. The main agenda of this negotiation may be to reduce the interest rate, write off some outstanding loans and increase the period for debt repayment. It is arguably a cost-effective method and can be set up by agreement between the lenders and the firm.
5.1 Debt Consolidation
Most people are unaware of this debt restructuring strategy, and this strategy is most effective in cutting interest rates on loans. In addition, this strategy allows you to pay bills in one go instead of paying bills every month, thus making your payments a lot easier. Using this strategy, you can also avoid the loss of your credit score, as it reduces the chances of defaulting on payments. Of course, you'll still have to pay off your debt, but the best part is that your original lender will now be the loan company.
The most prominent debt consolidation strategy is that it allows you to choose short or long repayment tenure. There is no doubt that shorter repayment tenure will increase your recurring monthly payments, but with this option, you can get out of debt faster. But unfortunately, while the longer term reduces your monthly payments, you will remain in debt for a long time.
5.2 Debt Refinancing
As well as debt consolidation, loan refinancing is also helpful in reducing your monthly payments or lowering interest rates. Both of these methods are helpful for some types of loans. A personal loan covers a wide range of loans; refinancing can be an excellent option for a specific loan—for example, student loan payments. If, as a student, you have a combination of both private and federal student loans, refinancing can pay off a single bill instead of several by refinancing. Arguably, this is a great way to pursue student loan restructuring.
As we learned above, the main objective of debt restructuring is to sustain and survive the business. Somehow it provides additional benefits to businesses but is also necessary for companies.
Some of the benefits of debt restructuring are as follows:-
Debt restructuring provides legal protection to your business from creditors, which is an immense relief for the borrowers.

Another advantage of debt restructuring is that your firm's assets also get legal protection.

Debt restructuring provides you capital in the form of instant cash to invest in future business plans in some way or the other through a reduction in the interest rate or by the decrease in installments.

Another distinguishing feature of debt restructuring is that it helps the firm to run as a running concern.

Debt restructuring is also beneficial for creditors.

Debt restructuring saves the jobs of the employees working in the firm.

Also, debt restructuring is a better recovery from bankruptcy for creditors.
One of the most significant drawbacks of debt restructuring is that there is no guarantee that the business will be successful after that. Even after debt restructuring, the company may fail and be unable to repay the debt.

Debt restructuring is more likely to result in lower recovery due to lower interest payments and extended time for repayment.

Also, a downside of debt restructuring is that the write-off can negatively impact the creditor's balance sheet.
There is no doubt that when debt restructuring is managed well, it can prove beneficial for both creditors and borrowers. In addition, it can be helpful for small industries and startups and can help them grow.
Along with this, individuals who are facing the possibility of bankruptcy can negotiate with their lenders in person about debt restructuring. If the negotiations end with favourable terms, you can either yourself or your company. It can save you from bankruptcy. You can also use the services of a reliable debt relief company to negotiate with your creditors. In today's time, you will find many such negotiation service companies in the market.
Frequently Asked Questions
+
In simple words, debt restructuring is a refinancing process whereby a company facing cash flow issues enters into an arrangement with its lenders to renegotiate it on favorable and flexible terms to save itself from bankruptcy.
+
Debt consolidation allows lenders to pay bills in one go instead of paying bills every month, thus making your payments a lot easier.
+
The significant disadvantage of debt restructuring is that there is no guarantee that the business will be successful even after debt restructuring.
Liked What You Just Read? Share this Post:
Any Question or Suggestion
Post your Thoughts