Home >> Blog >> What is Liability Insurance?
What is Liability Insurance?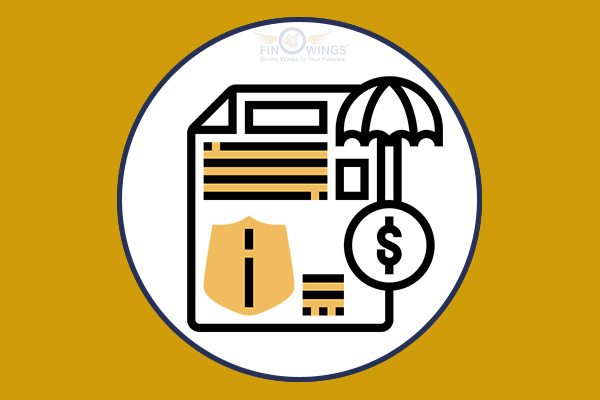 Table of Contents
Why is liability insurance a company's lifeline?
Accidents can occur anywhere, be it on roads, homes, or even workplaces. Prevention is better than cure. But even after preventive measures, accidents do occur. The aftermath of the accidents can sometimes be more stressful than the accidents. When an accident occurs, the victims of these accidents wish to compensate for their grievances through legal actions. Any person responsible for the accident is investigated. However, the accidents are unplanned and may not be motivated by self-interest. But it is a moral obligation of a person to compensate for their mistakes. Often, a victim or third party may press charges against someone they feel is responsible or liable for the accident. In such situations, accused people or organizations hope they have insurance for the damages, which could help them compensate and recover. This insurance is available in the name of Liable Insurance; it protects individuals or organizations from injury or damage. Often accidents occur in the business place, where a company or an individual can face a situation where his clients are affected by any kind of loss or damages which were not warned.
The term 'liable' means to be held responsible for something. Liability insurance shields people or organizations from being held accountable for harming or destroying another person's person or property. Suppose a person or an organization is legally responsible or liable for any loss. In that case, the person insured by liability insurance gets their legal costs and compensations settled through its policies. Not all losses and damages are covered by liability insurance. For example, any intentional loss but not an accident and contractual liabilities are usually not covered in liability insurance policies.
The main difference between any other type of insurance and liability insurance is its policy covers paying third parties or victims, not policyholders.
Liability insurance is necessary for those responsible for other people's injuries or losses. The damage can also be to someone else's property. Liability insurance is also called third-party insurance. As was previously stated, even when a person is lawfully covered, liability insurance does not protect against intentional or criminal activities against persons. The Liability Insurance Policies can be useful to anyone who owns a business, or a car, is a lawyer or doctor; therefore, it is for those people who hold the position and power to potentially cause loss to other people and can be sued for damages or injuries by other people. The insurance covers the insured and any third parties who sustain damages due to unintended negligence or errors on the policyholder's part.
For example, in India, if car owners have liability insurance under their automotive insurance policies, it will cover the injury to other people and property in case of accidents. It also applies to factories and manufacturers who produce goods that are occasionally sold by mistake or unintentional neglect, which results in the sale of a product that turns out to be defective and harms the buyers or another party. In this situation, the manufacturer must have a liability insurance policy. Apart from manufacturers, business owners should also purchase liability insurance that helps them if their employee or employees suffer any harm during business operations. The decisions doctors, surgeons, and lawyers make while executing their job also require liability insurance policies. If their clients suffer physical injury or property damage losses, they can sue the professionals.
Types of Liability Insurance
Business owners are usually susceptible to a range of liabilities. Any liabilities can put their assets or money to substantial claims by the third party. Therefore, all business owners should have an asset protection plan in their company that helps and support their liability insurance coverage.
1- Product liability insurance is for businesses that manufacture products to sell in general commercial markets. Product liability insurance protects them against any lawsuits resulting from any injury or even death caused by their products.
2- Indemnity Insurance- This insurance policy provides coverage against unintentional business negligence, which produces financial harm due to mistakes or lack of performance.
3-Director & Officer liability coverage: If a firm is sued in court, it protects the board of directors and officials from culpability. Besides the personal protection corporations usually provide to their employees, many companies provide additional protection to their executive teams.
4- Umbrella Liability policies- These policies are personal liability policies that help to protect against huge losses. This is helpful in situations when the liability limits of other insurance have reached their limits. Then to help the insurer, this policy provides additional coverage to the third parties.
5- Commercial liability insurance is a standard commercial general liability policy called comprehensive general liability insurance. It provides insurance protection for lawsuits that can arise from injury to employees and the public, property damages caused by an employee, and losses or injury suffered by the negligent action of employees. The policy can also cover other types of liability for which the company gets sued, for example, infringement on intellectual property, libel, contractual liability, tenant liability, and employment practices liability.
6- Comprehensive general liability policies are specially made for any small or large business, partnerships or joint business ventures, an organization, a corporation or association, or even a newly acquired or established business. Insurance coverage includes physical injury, property damages, personal and advertising injury, the injuries' medical payments, and liability for premises and its operations. In addition, insurers provide coverage for compensations and general damages from lawsuits, but they do not cover penal or criminal damages issued by the legal authorities.
7- Employer's liability- The protection of the company from liabilities resulting from employee injuries or fatalities is provided by compensation to the workers, which is a legal requirement for employers.
How is Personal Liability Insurance Different From Business Liability Insurance?
If the person who has liability insurance or as a result of the person's conduct also has liability insurance, personal liability insurance protects the individual against claims resulting from injuries or loss to other people or property that occurred on the property. For example, when a person driving a car has caused an accident that has caused damages to someone else or their property.
Whereas, Business liability insurance protects the company's and business owners' financial interests from lawsuits or damages resulting from other accidents. It also protects from claims against product defects, recalls, etc.
Personal liability insurance policies are insured primarily by high-net-worth individuals (HNWIs), people with high incomes, and overall wealth. Although these policies are advised to anyone with a total wealth or net worth more than the coverage amounts provided by other personal insurance policies, such as home and auto insurance, these policies are also important for those with substantial assets. Not everyone likes to put their money in an additional insurance policy, but most insurance plans offer reduced rates for bundled coverage packages. The liability policy is helpful for a business portfolio too. The employees are more loyal to the company which provides them with these insurance policies. A company's financial wealth also seems as secure and stable.
Liked What You Just Read? Share this Post:
Any Question or Suggestion
Post your Thoughts