Home >> Blog >> What is SoftBank?
What is SoftBank?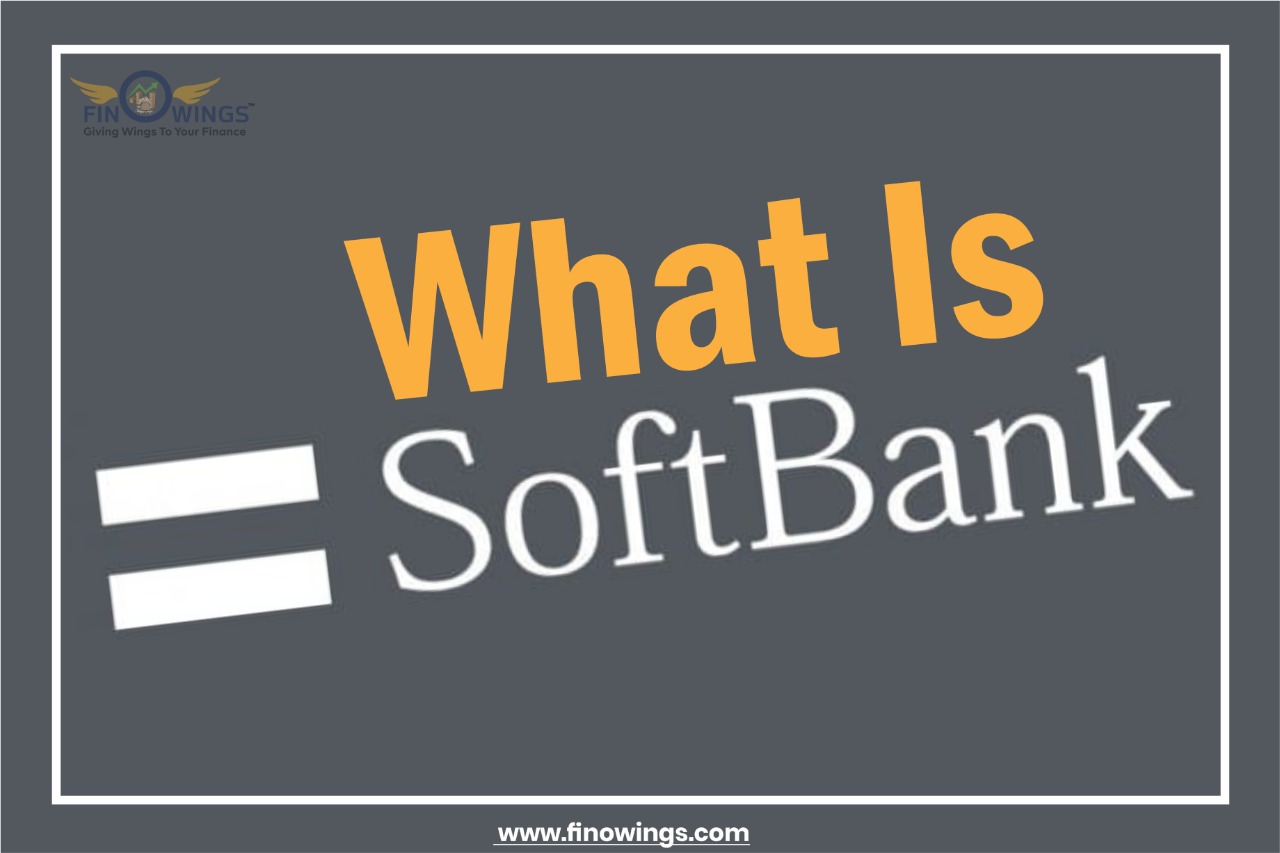 Table of Contents
SoftBank Group Corp. manages the firms in its group while acting as a holding corporation. SoftBank, Sprint, Yahoo Japan, Distribution, Arm, SoftBank Vision Fund and Delta Fund, and Brightstar are the divisions via which it works. In Japan, the SoftBank division offers smartphone, broadband, and telecommunications services. In the US, the Sprint division offers mobile communication services. The Yahoo Japan division includes membership programs, e-commerce, and Online advertisement businesses. Smartphone sales and delivery are handled by the Distribution division.
In recent years, SoftBank has dominated news about startups and technology. With interests covering everything from automation to satellites, artificial intelligence to electronic improvements for human bodies, the business appears to have investments in nearly every significant startup. In addition to ensuring its involvement with and backing numerous hot startups, the business has launched an aggressive investment drive that continually places SoftBank at the top of several news sites. Who is the true owner of this business and what does it do?
In 1981, SoftBank was founded in Tokyo. SoftBank was once a telecoms firm, but it currently works in a variety of industries, such as e-commerce, banking, broadband, advertising, and much more. SoftBank BB, GungHo Online Entertainment, IDC Frontier, and other brands are within the company's portfolio. It has recently gone on a spending binge, acquiring multiple smaller businesses and starting investments in several more. For example, SoftBank paid £24 billion in July 2016 to acquire UK-based semiconductor producer ARM to advance the Internet of Things. 2017 saw the announcement by SoftBank that it would acquire two more robotics businesses from Alphabet. It first acquired Boston Dynamics, the company behind the famous Big Dog robot, and subsequently Schaft, a less well-known robotics company.
SoftBank is governed by chair and CEO Masayoshi Son. Son has made a name for himself as a forceful and assured player in the global tech sector. Son has plenty of room to research a wide range of novel topics with around $100 billion to spend on businesses creating the technologies of the future. Son, as reported by The Economic Times, has significant beliefs regarding SoftBank's future and has proposed a 300-year plan for the business, with the ultimate objective of becoming the greatest valuable corporation in the globe. SoftBank's Vision Fund, which is focused on M&A transactions such as those mentioned above, will be crucial to Son's upcoming investments.
The number of acquisitions keeps expanding. Son was the driving force behind the $5.5 billion investment into Didi Chuxing, the enormous ride-sharing business based in China, back in April 2017. Considering the purchase to be an "Upcoming huge explosion is likely to be even bigger," continued Son, referring to the previous explosion. We must lay the groundwork for that, as well as the foundation is the SoftBank Vision Fund."
Several outsiders are curious as to what Son plans to do considering the enormous amounts of capital he already has available. Some observers worry that Son's investments may cause a financial inflow into the technology field, leading to inflated valuations, bloated rival lists, and eventually impeding technical advancement.
A $100 billion venture capital fund targeting late-stage entrepreneurs are called SoftBank Vision Fund. The capital provided to disruptive companies like Uber, WeWork, DoorDash, and Slack has been crucial. Son is heavily active in managing the fund and insists on meeting every founder in person before investing any of the money.
Since its founding in 2016, Vision Fund has made investments in about 100 various businesses, including those in the real estate, fintech, health technology, and logistics industries. Son, meanwhile, has come under fire for using funds from the national wealth fund of Saudi Arabia and Prince Mohammad Bin Salman to finance Vision Fund investments.
SoftBank became a publicly traded company in 1994 and trades on the Tokyo Stock Exchange. Shares of SoftBank are listed under Issue 99840 for Japanese dealers. The Tokyo Stock Price Index 30 (TOPIX Core 30), which includes the most liquid large-cap corporations in Japan, includes SoftBank as one of its constituents. The stock marks SFTBY and SFTBF will most probably appear whenever people look for SoftBank shares on an American brokerage or analysis site. Although they both appear to be identical, one is a sponsored ADR and the other is an unsponsored ADR (American depositary receipt).
U.S. traders are unable to acquire SoftBank common shares because the company trades on the Tokyo Stock Exchange. To substitute for the stock of the underlying company, banks may provide ADRs on the OTC markets. An unsponsored ADR is SFTBY in the instance of SoftBank. Without their participation, an unsponsored ADR securitizes the underlying foreign corporation in the US.
In other circumstances, the underlying company doesn't even approve of the creation of the unsponsored ADR. SFTBF is a sponsored ADR, which means that the asset's underlying value is provided by SoftBank's stock. There are many tiers for sponsored ADRs as well. Although Level II-sponsored ADRs can be traded on American exchanges, Level I-sponsored ADRs can only be traded on the pink sheets.
American investors can buy SFTBY and SFTBF on OTC marketplaces. SFTBY is an unsponsored ADR, which means that the bank issuing the ADR retains ownership of it and does not grant investors any voting or other powers as shareholders. SFTBF, the sponsored ADR, is still under the control of SoftBank.
With a market capitalization of more than $100 billion, SoftBank is the second-largest publicly listed firm in Japan after Toyota Motors. Although the corporation declared a 2-to-1 stock split on July 11, the dividend payout remained unchanged. For several years to come, SoftBank is positioned to be a pioneer in Japanese technology investing.
Among the most popular stocks in Japan right now is SoftBank, and there are many good reasons to be optimistic. While purchasing shares of the Japanese giant, there are a few things to think about, particularly when it relates to Vision Fund's commercial relationships.
Dynamic leadership: Son is the kind of charismatic CEO that investors want to back. He is engaging, charming, and filled with hope and enthusiasm for his business and its investments.

Strong investment theses: SoftBank has made significant profits from a number of well-known investments. The clearest instance is Alibaba, but SoftBank has had great experience investing in companies including Uber, DoorDash, Yahoo, and NVIDIA.

Shift from telecom to tech: Telecom has long been the lifeblood of SoftBank, but technology and advancements in robotics, artificial intelligence, and machine learning have drawn more of its attention. SoftBank has made several wagers that may end up paying off dramatically in the future.
Unreliable funding sources: The Saudi Arabian national wealth fund, which is mostly run by real-life James Bond villain Prince Mohammad Bin Salman, gave SoftBank's Vision Fund $45 billion. Human Rights Watch has charged bin Salman with war crimes, and the United Nations has linked him to the murder of Saudi writer Jamal Khashoggi.

Heavy debt load: SoftBank has a massive debt load as a result of its aggressive investment plan, and some experts are starting to wonder if present gains are being boosted at the cost of future profitability. At the end of 2018, SoftBank owed over $158 billion (18 trillion JPY) in debt, and its purchase of Sprint had junk-rated Sprint bonds due to its acquisition.

Difficult to value: Is SoftBank a telecoms firm, which is difficult to value? A financial institution? a tech firm? It's challenging to estimate the value of the SoftBank Group because there are so many hands at play. Although the corporation has a wide variety of infrastructure in Japan, it still makes investments in many distinct aspects. Purchasing SoftBank stock is effectively placing a wager on Son's plan.
The SoftBank Vision Fund, which makes investments in cutting-edge technologies including artificial intelligence, robots, and the internet of things, is managed by Advisers. It plans to build a portfolio of 125 AI businesses. It also makes investments in businesses that aim to transform retail, transportation, and real estate. So, here is all the information regarding Softbank India. We hope this information helps you well.
Frequently Asked Questions
+
What sort of work do you do? Among the top network businesses in Japan is the SoftBank Corp. group, which also owns a large national telecommunications network, Yahoo! JAPAN, PayPay, and the social networking app LINE.
+
The name "SoftBank" literally translates to "a bank of software" because the word "soft" for software is used in Japanese. Because of our lofty goal to serve as a major source of infrastructure for the information society, we selected the term "bank."
+
The SoftBank Group was founded in 1981. It was initially a computer software distributor, or, as those who operate there should grow weary of saying, a bank of software instead of an actual bank. Today, it is most recognized for its $100 billion Vision Fund, which primarily invests in Silicon Valley.
+
1. Create an investment strategy.
2. Calculate the amount of money to invest in SoftBank.
3. Pick a Low-Cost Broker with SoftBank Shares in Stock.
4. Select an entrance point.
5. Carry Out Your Trade.
Liked What You Just Read? Share this Post:
Any Question or Suggestion
Post your Thoughts