Home >> Blog >> What is the Moratorium period?
What is the Moratorium period?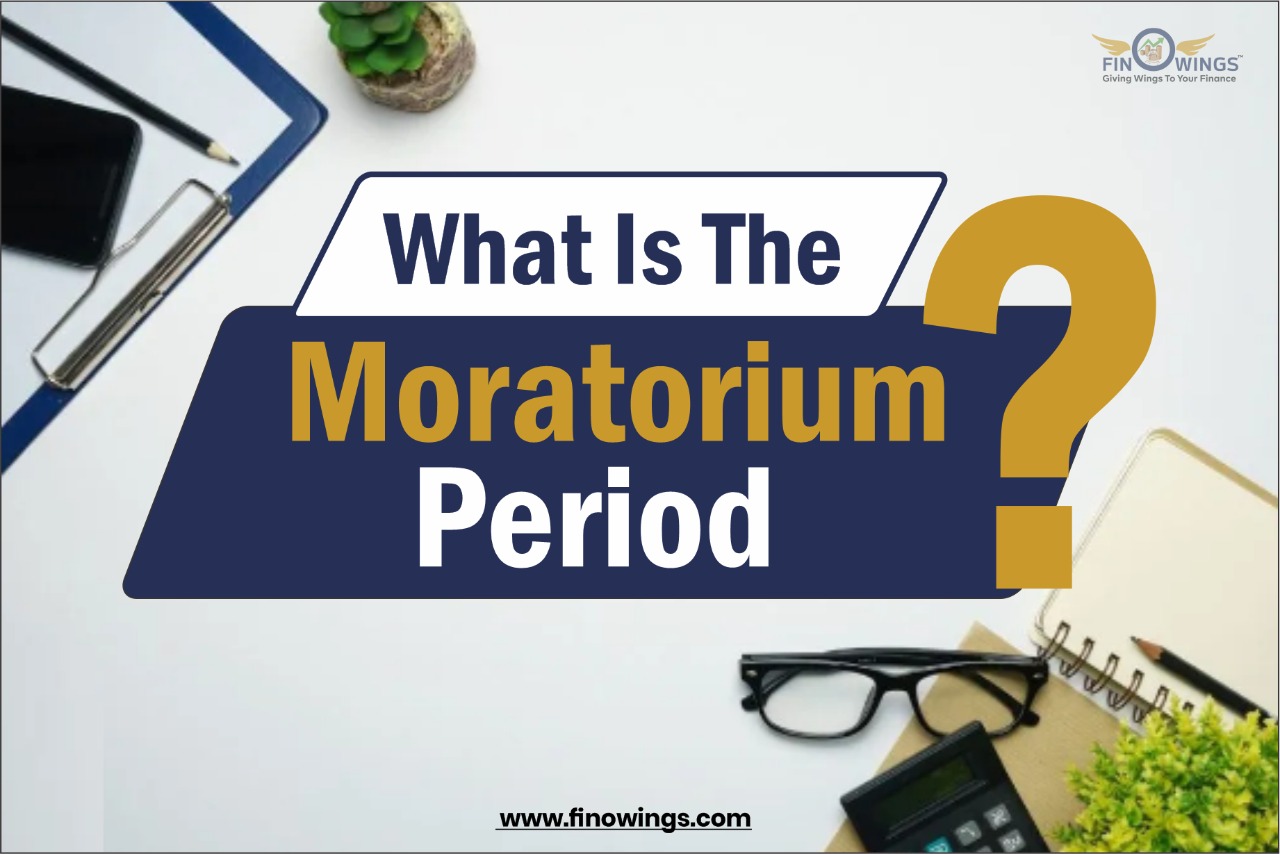 Table of Contents
A moratorium period is a time duration in which the borrower is not bound to make payments. In other words, during a moratorium period, the borrower is allowed to cease their payments. It is generally included in house loans – known as equated monthly instalments holiday – and educational loans.
It is also helpful in troubles or as a pre-emptive to dodge crisis-like situations. Therefore, governments, businesses, banks, or corporate authorities use moratoriums to save people, the environment, companies, or financial organizations from exigencies.
Key Takeaways
Moratorium refers to delaying an action to a later date due to a certain unexpected situation.

It is used as a policy measure in natural calamities, health crises, or acts of good circumstances appear. It seeks to help the general public by delaying or suspending laws or lawful obligations.

Moratorium in bankruptcy rules allows for deferred payment choices in loan repayment, rent, expulsion, or foreclosure issues.

The chance of delayed payments permits a debtor to restructure loans and offers them additional time to make refunds without losing their collateral asset.
A moratorium is a condition that may discontinue an action, law, or lawful mandate due to an unpredictable situation. For example, such situations can arise due to natural accidents, health crises, or actions of God. Corporations or governments approve moratoriums to excuse people, small businesses, or themselves from embarking on certain acts or enforcing laws and policies.
Further, governments may occasionally use a moratorium period to avoid the enactment of some laws and constraints that encounter opposition from the crowd or polity. Through this act, they tend to review the clauses and comprehend the public demand. Hence, it helps to prevent any major public commotion or trouble by drawing back any such lawful mandate.
Similarly, there are diverse sorts of moratoriums that are beneficial for the general public. For example, a rent moratorium may allow a family or business to delay the rent payment to the property's landlord for a few months by announcing a force majeure. An entity may do so due to a crunch of money flow restraints due to job loss or poor business activity and revenue generation.
A foreclosure is when a lender takes custody of the debtor's property, who mortgaged the exact property for a loan. It may occur when a mortgagor may fail to make a repayment of an instalment or whole loan principal amount and welfare. Therefore, the mortgagor may request a moratorium foreclosure from the lender to postpone reimbursement until the situation normalizes or request a restructuring of the loan refund.
Although a moratorium period for a loan gives borrowers or debtors additional time to make refunds, it also lures an extra cost which later adds to the principal amount. This additional amount incentivizes lenders to postpone the repayments of loans.
Let us look at a few moratorium examples in mitigating troubles or crises:
3.1. Example 1
Suppose the state government intends to maintain and defend a river body from being polluted further. It plans to do so by placing a yearly moratorium on public visits. Despite the river, the body is a renowned tourist destination that yields revenues for townies all year round, and the state government goes onwards.
Nevertheless, considering the long-term importance of growing pollution around the water body, the state introduces certain limitations. As a result, it leads to the postponement of tourism actions in and around that river body. But on the other hand, it will permit the government to prepare a cleanliness campaign and rejuvenate the river body.
3.2. Example 2
In the context of the COVID-19 pandemic, the United States Centre for Disease Control (CDC) introduced an exile moratorium. It was because the Americans worked to make rent payments amidst a point in unemployment rates. Therefore, the CDC announced an expulsion moratorium that aimed to obstruct landlords from evicting their tenants making less than $99,000 a year and who were unable to earn rent or mortgage payments.
The government leaders carried out this decision to restrain the pandemic further from spreading. This effort was effective, especially when the coronavirus delta variant directed the across-the-board transmission of infections. Nonetheless, this judgment saw challenges from the owners, who were doubtful about their repayments, being uncertain of the period for which the moratorium was to resume.
A moratorium period benefits the general public, governments, businesses, and specific sections of the community, especially in mitigating a quick crisis-like condition. Let us look at such instances,
Benefits
It assists in restructuring loan reimbursements.
Avoids credit scores from running extremely low or negative
Helps businesses and organizations during economic crunch and delaying rent payments or other vendor payments.
Permits postponement of rules or legislations from being enforced in case of opposition.
Relieves the load on the debtor during trouble and helps them maintain their collateral assets from being taken.
It helps insurance businesses by decreasing their losses in the issue of policies with extremely high claims due to a natural mishap.
Moratoriums may again help an insurance policyholder in the subject of insurance premiums when an economic crisis-like situation occurs.
A moratorium time is generally confused with a grace period. There is a difference between a moratorium period and grace period. It is necessary to note that a grace period is a set duration of penalty-free payment after payment is due. In other words, a borrower has to make a payment over the grace period or face a penalty – like a late fee, credit rating downgrade, etc.
Conversely, a borrower is not mandated to make a payment over a moratorium period. In extra, to the distinct difference, as summarized, a moratorium period span can vary from weeks to months, whereas a grace period span is usually 15 days.
Frequently Asked Questions
+
It is a contract between a landlord and renter signed between the two partakers in case of a delayed payment of rent. The renter may be a person or a small enterprise that cannot make rent payments due to financial trouble, or unemployment.
+
In a matter of foreclosure, the lender may become susceptible to retaining the debtor's property, which they provided as a security for loan repayment. Hence, to escape a such situation, a debtor may ask for a foreclosure moratorium. It is usually functional till the circumstances normalize or a crisis diminishes.
+
A person can apply for a moratorium at the respective economic institutions that are the lenders, and in the subject of insurance, an insurance broker may assist in facilitating the moratorium.
+
A moratorium may terminate when trouble or an emergency like a pandemic is averted, and the public officers are satisfied that standard conditions prevail. For loans or premium payments, a moratorium may prevail up to a year and a half.
Liked What You Just Read? Share this Post:
Any Question or Suggestion
Post your Thoughts