Home >> Blog >> Who are Financial Advisors?
Who are Financial Advisors?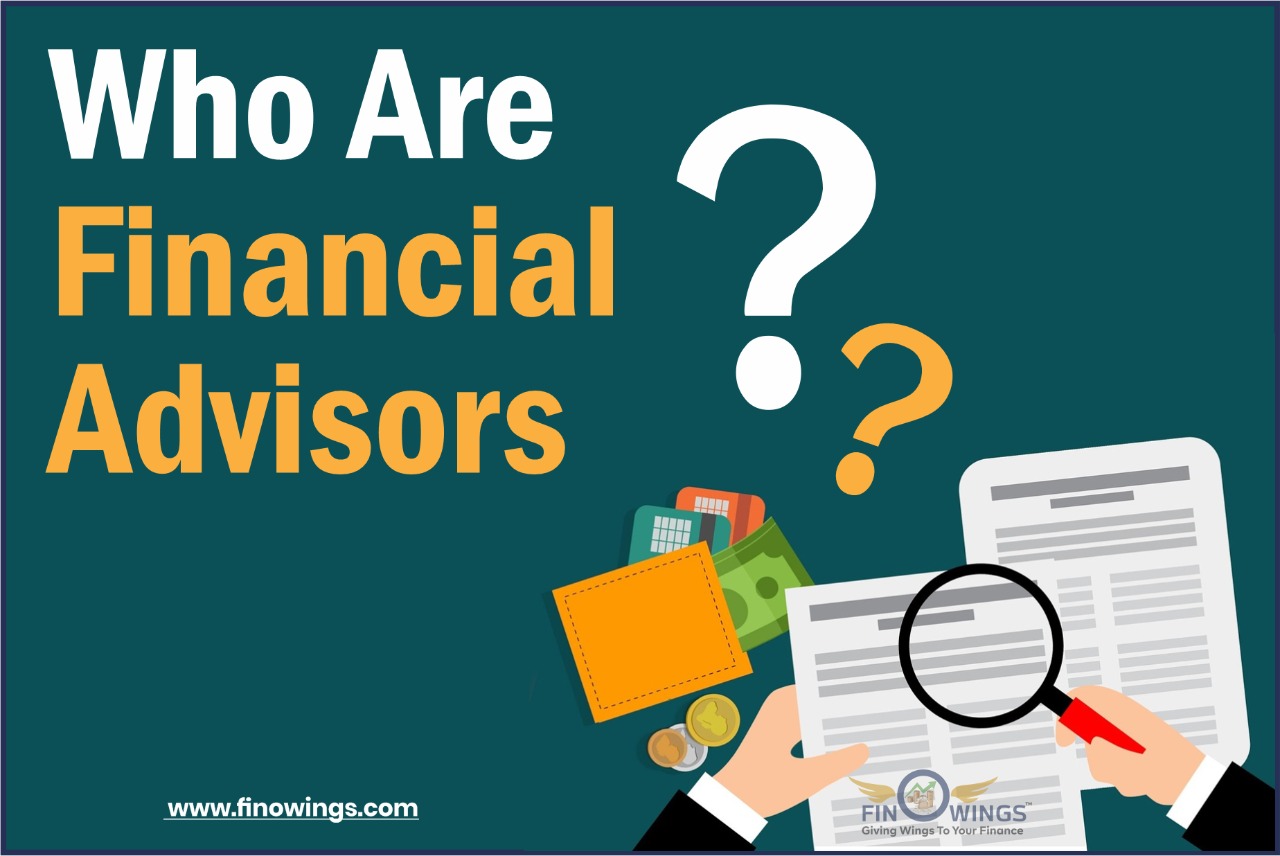 Table of Contents
What a financial advisor performs is a common question. Generally speaking, these experts assist you in deciding what to do with your income, which may involve investments as well as other actions.
A financial counsellor offers advice on when, where, and how to invest. They may offer suggestions for an overall financial strategy or specific investments made as part of a wider strategy. Financial advisor courses offer guidance on everything from selecting the right financial instrument to determining how much to invest, how regularly to evaluate, and, if necessary, taking corrective action.
You may frequently believe that there is plenty of data regarding investing accessible online; in that case, why would one require a financial advisor?
because a financial advisor specializes in offering clients financial advice depending on their knowledge and their needs. Even if you are conscious of your needs and how to save for them, you might not always have the time to take care of everything on your own. A financial advisor assumes this obligation now, shifting it from you to him.
Your partner in financial planning should be a financial advisor. If you decide to retire in 20 years or enrol your child in a private college in 10 years, for example. A financial advisor can assist you to turn your strategies into action if you require a trained individual with the necessary licenses to assist you to achieve your objectives.
You will discuss a variety of subjects with your advisor, such as how much funds you must set aside, the sorts of accounts you require, and the types of insurance you require (such as long-term care, term life, disability insurance, etcetera.), and estate and tax preparation.
The financial consultant doubles as a teacher. The advisor's job includes assisting you in comprehending the requirements for achieving your long-term objectives. Financial themes may receive in-depth guidance as part of the educational procedure. Budgeting and saving may be among the issues you discuss early on in your relationship. As your expertise grows, the adviser will help you comprehend complicated tax, insurance, and investment issues.
Knowing your financial situation is the first step in the financial advisory procedure. Without understanding where you currently stand, it is impossible to make informed plans for the future. Generally, a thorough written questionnaire will be required of you. Your responses assist the advisor in comprehending your position and ensuring that you don't miss any crucial details. These are the duties of a financial advisor in an insurance company.
To acquire a thorough view of your assets, liabilities, earnings, and expenses, a financial counsellor will consult with you. You must also list any potential pensions and sources of revenue, predict your retirement requirements, and identify any long-term debts on the form. You'll briefly detail all of your present and anticipated investments, pension benefits, presents, and sources of revenue.
The questionnaire's investing section includes questions about more personal matters, including your risk tolerance and acceptance. Knowing your risk helps the advisor when deciding how to allocate your investment assets. You should also share your investment behaviour with the advisor at this time.
Examining other aspects of financial management, including insurance concerns and your tax impact, may also be part of the initial review. Your present estate plan and the names of the other experts in your planning group, including your accountant and lawyer, must be disclosed to the advisor. When both you and the advisor are aware of your current financial situation and the projections for the future, you can start developing a plan to achieve your financial and personal objectives.
All of this preliminary data is combined by the financial advisor into a thorough financial plan that will serve as a guide for your future financial decisions. Your present financial condition, covering your net worth, assets, obligations, and liquid or working capital, is outlined in the first section, which also includes a summary of the most important findings from your initial questionnaire. The financial plan also summarizes the objectives that you and the counsellor spoke about.
This lengthy report's research part will give you further information on a number of subjects, covering your risk tolerance, estate planning specifics, your family circumstances, the risk of long-term care, and other important current and future financial difficulties.
The plan will generate models of both best- and worst-case retirement situations, such as the terrifying prospect of outliving your income, depending on your estimated net worth and future earnings at retirement. In this situation, it is possible to act to avert that result. It will examine the reasonableness of your portfolio's asset withdrawal patterns during retirement. If you are married or in a committed relationship, the plan will also take into account survivorship concerns and possible financial eventualities for the surviving partner.
You, the client, should be aware of the recommendations made by your planner and the rationale behind them. Because it is your income, you must know how it is being used, thus you shouldn't blindly accept an advisor's advice. Maintain a careful check on the costs you are paying, including those to your advisor and any funds that have been purchased on your behalf.
Find out from your advisor because they suggest particular investments and whether they are getting paid a commission to offer you those securities. Watch out for any potential conflicts of interest.
The advisor will create an investment strategy that matches your capacity for risk as well as your risk tolerance. Essentially put, asset allocation is a formula for calculating how much of your whole financial portfolio will be split among different asset types. A person who is more risk-averse will keep more government bonds, certificates of deposit (CDs), and mutual fund investments, whereas a person who is more risk-tolerant may choose to own more equities, corporate bonds, and possibly even investment real estate. Depending on your age and the amount of time you have till retirement, your asset allocation would be modified.
The services that various financial advisors provide will differ. Understanding the necessary services that numerous professions provide is helpful because no one model fits all situations. The greatest financial consultants will assist you to create a road map for your ongoing financial health and have a stake in your entire financial life. What to watch out for is as follows:
Investment advice: Financial advisors can assist you in choosing the right investments for your objectives and risk tolerance. They can also assist you in maintaining your path or making tactical changes when unplanned occurrences in life arise.

Saving for college: An advisor can assist in identifying educational savings solutions that meet your intention to pay for a loved one's education given the rising expense of education.

Debt management: If you believe that your debts are preventing you from leading a financially healthy life, a financial counsellor can develop plans to pay off your current debt and assist in keeping you out of debt in the long run. It's easier to save money when you have less debt.

Budgeting: Financial consultants may assist in creating savings methods for the income you both spend and save, putting your objectives within reach. These tactics range from saving for a holiday to purchasing your dream home.

Retirement planning: Whether you have future funds or not, experts can assist you to increase your savings, spotting gaps in your strategy, and then safeguard your retirement savings.

Estate planning: Advisors can assist in locating chances to carry out your wishes for your heritage, from plans to pass your wealth to family members to establishing charity giving.

Long-term care: Regardless of your age, your advisor can assist in laying out a plan for paying for your future medical care, such as long-term care insurance that fits within your budget.

Tax preparation: Advisors can assist you in finding opportunities to save money on taxes. This can involve giving to charities, employing techniques like tax-loss harvesting, and working with your tax advisor to ensure that your investment strategy assists reduce your yearly tax bill.
The best financial consultants are those that provide the depth and breadth of services that you require and will use. Make sure to evaluate the financial advisory services to your present requirements and any potential future demands whenever
Not all financial advisors will provide you with the same degree of services or have the same level of training. In order to ensure that the adviser can satisfy your financial planning goals, perform your research before hiring them.
Make sure you comprehend, concur with, and can afford their charge pattern, and look into their certificates. Additionally, look into their past compliance with regulations with the state regulating body.
Lastly, remember that establishing a fruitful, long-lasting relationship with an advisor depends on selecting one who compliments your character. Hopefully, you understand what a financial advisor does on a daily basis.
Frequently Asked Questions
+
Brokers, investment advisers, private bankers, accountants, attorneys, insurance agents, and financial planners are among the professions listed by FINRA as being permitted to use the phrase "financial advisor."
+
They may offer suggestions for an overall financial strategy or specific investments performed as part of a wider strategy. Financial advisors offer guidance on everything from selecting the right financial instrument to determining what amount to invest, how regularly to evaluate, and, if necessary, taking corrective action.
+
Vanguard, State Street Global Advisors, Fidelity, BlackRock, and J.P. Morgan Asset Management are the five financial advisory companies with assets under management (AUM) totalling over $1 trillion.
Liked What You Just Read? Share this Post:
Any Question or Suggestion
Post your Thoughts