Home >> Blog >> Top 5 Liquor Stocks in India for 2023 | Alcohol Stocks in India
Top 5 Liquor Stocks in India for 2023 | Alcohol Stocks in India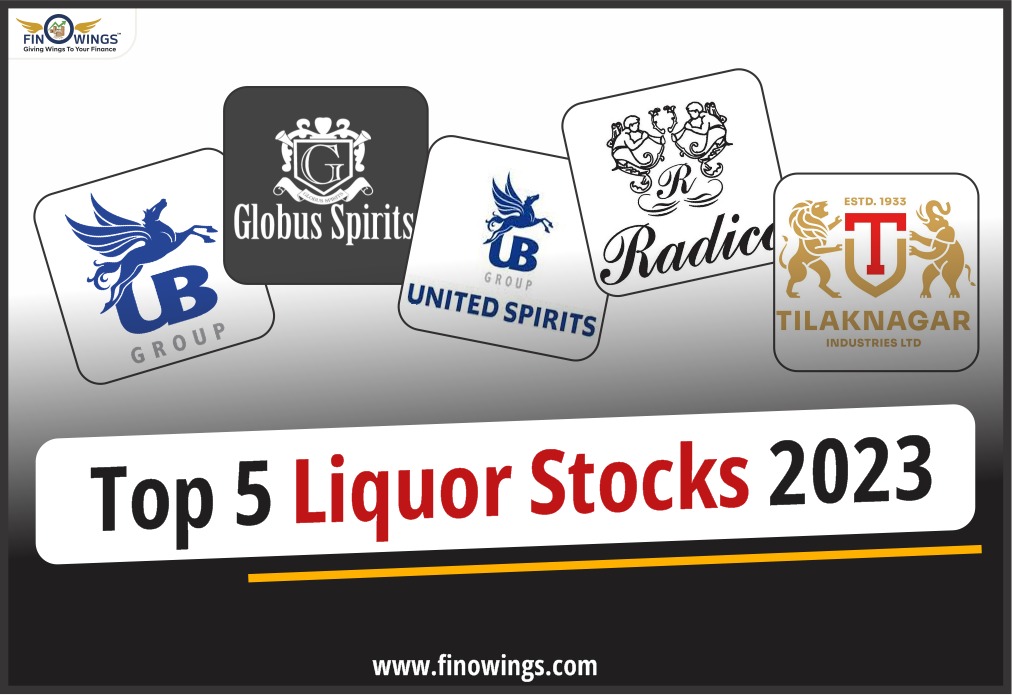 Table of Contents
Introduction:
The liquor industry in India is booming, driven by the country's rapid growth in cities, a growing middle class, and more relaxed attitudes towards alcohol consumption. This industry is expected to continue growing in the coming years, with a consistent average annual growth rate of 7-8%. Liquor dominates India's alcohol market, accounting for over 60% of all alcohol consumed in the country.
A survey by the Times of India in 2022 revealed India's position as the world's leading whisky consumer, with 16% of urban dwellers enjoying the spirit. Apart from whisky, wine and beer are also gaining popularity. From an economic perspective, there is potential in liquor stocks, covering the production, distribution, and sales of IMFL (Indian-made foreign liquor), country liquor, beer, and wine. Government stability and a projected 3.16% increase in per capita alcohol consumption by 2028 make India's top liquor stocks an attractive investment option.

India's liquor business has a long history of rivalry between indigenous and foreign businesses. The expanding middle class and changing attitudes towards alcohol consumption are major factors contributing to the expected expansion of the liquor sector in India in the upcoming years.
Since the alcohol sector in India is governed by the government, it appears to be more stable than certain other industries. There will always be an alcohol market as long as people continue to drink it. Given the large population and changing lifestyles in India, it appears that alcohol consumption will rise. Thus, these are a few wise investments in Indian liquor stock options.
India's liquor industry, growing at a steady 7-8% yearly, thrives on urbanization and the expanding middle class. Liquor dominates the market, claiming over 60% of all consumed spirits. Premium brands hold sway, reflecting diverse consumer tastes. Amidst state-specific regulations, the liquor market stands robust. Explore the promising landscape of 2023's liquor stocks – a spirited investment opportunity in the heart of India's evolving markets.

Selling alcohol in India is tough due to confusing rules, changing taxes, and limited government-controlled sales. Social disapproval, fake products, and changing customer choices make it even harder.
Advertising limits, economic ups and downs, concerns about the environment, and strong competition make it tricky to run a business in this industry. To succeed, you need to follow the rules, make new products that customers want, and care for the environment and society.
Based on the current market trends here is the List of the Top 5 Stocks in India :
1) United Spirits
United Spirits is a company in India that's part of a bigger company called Diageo from the UK. They have popular drinks like Black Label, Bailey's Irish Cream, Smirnoff, Tanqueray, and Guinness Lager.
It's the second-biggest company in India that makes and sells drinks, and it earned 94 billion Indian rupees in sales.
Shares are a bit expensive (P/E 58.97), However, sales are okay but not growing much.
2) United Breweries
United Breweries Holdings Limited, also known as UB Group, is a big Indian company based in UB City, Bangalore, Karnataka. They mainly focus on beverages and have investments in different areas.
The company sells beer with the Kingfisher brand and also owns several other brands of alcoholic beverages.
Looking at the stats shares are quite expensive (P/E 145.37), profits dropped from the last quarter (-20.05%), and they're making about 11.44% on their investments.
3) Radico Khaitan
In 2022, this company will be at the forefront of the distillery and brewery sector, making around 125 billion Indian rupees in sales. They have over seventy-five years of experience and are known for creating brands like 8 PM, Rampur Select, and Magic Moments.
Shares are moderately priced (P/E 88.06), profits and sales went up last quarter, and they're making around 11.61% on their investments.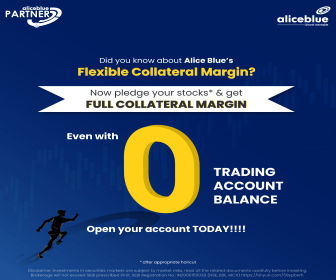 4) Tilaknagar Inds.
Tilaknagar Industries is a company known for making whisky and brandy, and it has a history dating back to before India gained independence. The Dahanukar family runs it, and they focus on using sustainable practices to lessen their impact on the environment, like reducing their carbon footprint.
Shares are moderately priced (P/E 45.94), profits and sales went up a lot last quarter, and they're making about 15.5% on their investments.
5) Globus Spirits Ltd.
Globus Spirits Ltd. started in 1993 and is well-known for its local liquor brands, such as Officer's Choice and White Lace. They are dedicated to sustainably running their business, and they also have programs that benefit the community.
Shares are reasonably priced (P/E 20.66), profits dropped last quarter (-41.01%), but sales went up (18.09%), and they're making a good return on their investments (ROCE 18.51%).

The world's oldest known recipe is for beer, dating back around 10,000 years to ancient Mesopotamia. It was likely a thick, porridge-like substance fermented in clay pots, predating even the domestication of wheat.
As our spirited journey comes to an end, we pose the question: Is investing in the alcoholic beverage industry your chosen blend? Just like enjoying a fine drink, take your time, do the research, and make decisions that suit your palate. ? Here's to a future filled with fruitful investments and a hearty "Happy investing!"
Disclaimer
Please note that this blog is not a suggestion for buying or selling stock. We always encourage the reader to conduct thorough research and seek professional advice before making investment decisions.

Frequently Asked Questions
+
Investing in liquor stocks in 2023 presents a unique opportunity given the thriving liquor industry in India. With factors like urbanization, a growing middle class, and changing attitudes toward alcohol consumption, liquor stocks offer the potential for robust returns.
+
The booming liquor industry in India is fueled by rapid urban growth, an expanding middle class, and evolving societal attitudes towards alcohol. These factors, combined with a consistent annual growth rate of 7-8%, make the industry an attractive investment prospect.
+
Alcoholic beverage companies in India play a pivotal role in the nation's evolving landscape, leveraging the expanding middle class and shifting perceptions towards alcohol consumption. Stability in the industry is reinforced by government regulations, ensuring a consistent market for these companies.
+
The future of the liquor industry in India is marked by steady growth, driven by urbanization and an expanding middle class. With over 60% of all consumed spirits being liquor, premium brands catering to diverse tastes present promising investment opportunities in 2023.
Liked What You Just Read? Share this Post:
Any Question or Suggestion
Post your Thoughts