Home >> Blog >> A Complete Guide for Asset Financing – Introduction, Advantages, and Disadvantages
A Complete Guide for Asset Financing – Introduction, Advantages, and Disadvantages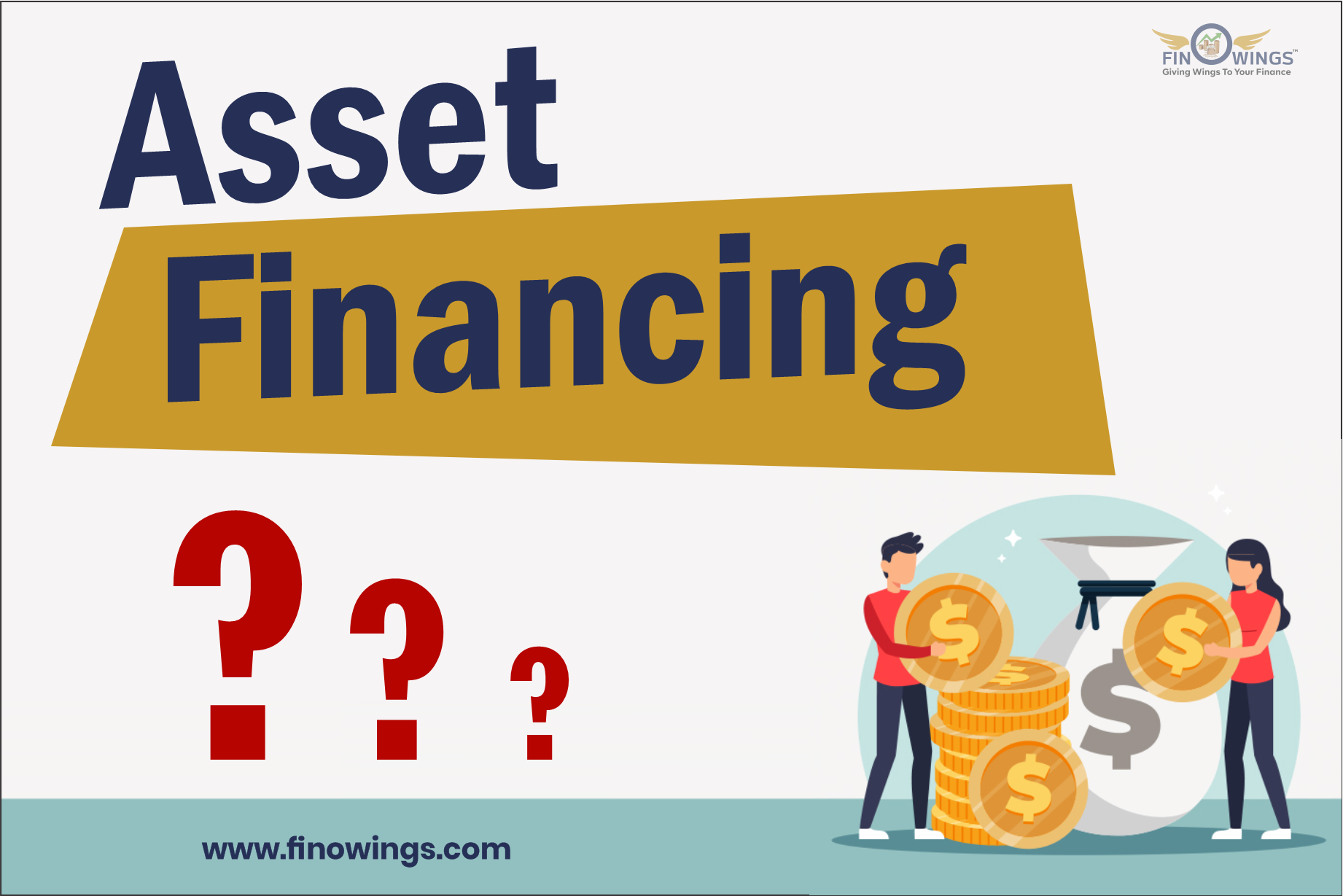 Table of Contents
The practice of borrowing money from a lender and utilizing a firm asset as collateral is known as asset financing. A business can borrow money against all of the assets listed on its balance sheet, including investments and inventories, to cover its short-term working capital needs.
Asset finance provides a simple, safe method of managing working capital funds at a lower interest rate. A company can use this fund for various things. For instance, a business can utilize the capital it borrows to pay employee wages, buy the raw materials it needs to make its products, and so on.
Asset finance is a means to take out a short-term loan for a business to pay for the business's immediate needs. A business can provide the lender with a variety of assets as collateral, including its machinery, building, and inventory.
The lender retains these assets as security and sum either equivalent to the asset or lesser than that offered to the borrower with a fixed interest rate for a fixed time period. These loans are simpler to obtain and more flexible than standard bank loans. The business loan interest rates in asset financing are also reasonable, which makes it a good option for businesses.
The majority of the time, small businesses or startups require asset financing because they are not in a position to be approved for long-term loans with lower interest rates than the traditional method of financing. In addition, they require more working capital to expand their enterprise.
Furthermore, traditional finance requires more time than asset financing to obtain a loan. Asset finance enables borrowers to swiftly receive cash, allowing them to meet their needs for working capital and run the operations hassle-free.
Before applying for asset finance, you should be aware of the possibility of the lender seizing your assets in the event of default. The lender has the full authority to liquidate the company's assets and recoup its loan balance.
2.2 Advantages of Asset Financing
Why should businesses use asset financing when they may use more conventional methods of borrowing money? What led businesses to favour this kind of financing?
These might be the queries you have, and it is crucial that you have answers to them as well. Asset financing offers many kinds of advantages which made these loans desirable among companies and businesses often choose asset financing over traditional borrowing. Asset financing is one of the best ways to get a startup loan in india. Let's look at the advantages below:
These loans are easier to obtain in comparison to traditional bank loans.

Compared to regular bank loans, these loans provide funds in a shorter period of time.

These loans do not have higher interest rates besides interest rates are typically fixed.

Due to their set instalments, these loans aid in managing cash flow and budgeting.

Businesses can liquidate their assets and use the proceeds to fund their immediate needs.
2.3 Disadvantages of Asset Financing
It is nearly impossible to discuss anything's benefits without mentioning its drawbacks. Before using this method of borrowing money for your business, it is necessary to be aware of the drawbacks of asset financing. The following are typical disadvantages of asset financing:
Since this is a short-term loan, you may not receive the money for long period. Therefore, if you're seeking a long-term loan, it's not the best option for financing.

You run the risk of losing the assets of your firm that are utilised as collateral if you go into default.

Before making a loan, the lender will assess the assets, therefore there is a chance that the valuation will be low and the cash will not be obtained as anticipated.

Similar to home loans or auto loans, if a business doesn't repay the debt in full, it will result in the loss of its assets.
Asset financing and asset-based lending may sound similar and to some extent, they both work in a similar way as well. But there are some differences between both ways of financing. Let's examine the features that make the two financing methods different.
| | |
| --- | --- |
| Asset Financing | Asset-Based Lending |
| In asset financing businesses can take loans to purchase new assets and the other asset that qualifies for the loan are not considered direct collateral on the amount of the loan. | In asset-based lending, a person can take the loan over the asset only. Basically in asset-based lending, a person can only keep a guarantee of payment for those assets which the firm already owns. |
| Asset financing is most commonly used by businesses. | Asset-based lending can use by individuals and businesses. |
Both of these loans are short-term loans and can be used to fund a business's primary operations. These loans support businesses in addressing their lack of cash flow.
However, there is always a chance that assets will be lost in the event of a default, so a firm should only choose this type of financing if they are willing to take this risk or after carefully weighing all of the options for repaying the loan amount after a defined term.
3.2 What is a Secured and Unsecured Loan in Asset Financing?
Asset finance offers businesses two different loan options: secured loans and unsecured loans. A company may apply for any form of the loan depending on its needs in order to raise money. To comprehend the distinctions between the categories, let's take a closer look at each.
3.2.1 Secured Loans in Asset Financing
Secured loans, as the name implies, are more secure because they are issued against the collateral. The business may promise its asset in exchange for the desired fund. The bank charged a fixed rate of interest on secured loans and in case of default, the lender may confiscate the assets. Because the lender has assets as security, the interest rates on these loans are generally lower.
3.2.2 Unsecured Loans in Asset Financing
Unsecured loans are inversed of secured loans. This form of loan does not require collateral and typically has high-interest rates. Lenders, however, have an indirect claim on a company's assets under an unsecured loan and may seize those assets in the event of default. Unsecured loans are less popular among borrowers due to the high-interest rates and it is also riskier to the lender.
In the past companies usually opt for asset financing when they are out of the option to arrange funds. However, time has changed, and many businesses now choose asset financing to handle their short-term financial needs. Businesses, particularly those that are in their growing stage, are benefiting greatly from asset financing as they usually struggle to secure funding in a conventional manner. However as this loan has its shortcoming, you should better take the risk after researching and comparing all the available options.
Frequently Asked Questions
+
If a business failed to pay the loan after a fixed time period in asset financing, the lender has all the rights to seize the asset and sell it to recoup the loan amount.
+
No, asset financing is not a suitable option for the long term. A business can be procured this loan only for the short term.
+
A company can use all the assets listed on its balance sheet as collateral to fulfil the immediate need for working capital.
Liked What You Just Read? Share this Post:
Any Question or Suggestion
Post your Thoughts