Home >> Blog >> Personal Loan Pre-Closure - Is It A Good Idea?
Personal Loan Pre-Closure - Is It A Good Idea?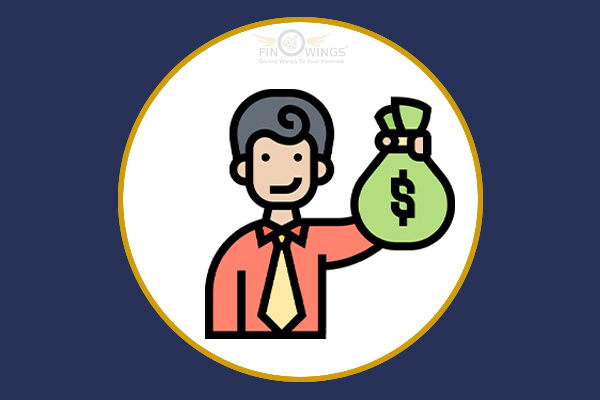 Table of Contents
Our life is uncertain; we don't know what will happen tomorrow. There are times in life when we need money urgently. Unfortunately, that requirement cannot be met with a fixed income and budget. So what are your options for getting instant money? Most of you can go ahead with the personal loan option.
The purpose of a personal loan can be anything, for example - buying a property or a car, for education, emergency health care, a vacation, and even for a wedding. The best part of a personal loan is that it is available for all kinds of life situations.
Along with this, personal loans offer incredible flexibility for settlement. Most banks do not pledge any collateral for personal loans. Of course, the terms and conditions of all financial institutions for availing of the loan may differ. Today you can get a loan within 24 to 36 hours if you prove your loan eligibility.
Earlier, taking a loan was not considered good, but today things have changed, and people are more comfortable in taking debt. Today almost all middle-class families meet their needs with the help of EMI, credit cards, and personal loans. In contrast, business owners take business loans to meet their business needs.
When you take a loan for your urgent needs, you want to fulfill it as soon as possible. Some people want to avoid being in debt for a long time. In such a situation, being in debt for a long time can be both financial and emotional stress for them. On the other hand, some people do not favor the pre-closure of the loan, as they believe that it may deprive them of other benefits like a tax deduction. Today in this blog, we will learn about the pre-closure of a loan and understand the benefits of the pre-closure of a loan.
It is also true that no one wants to take a loan, but life sometimes throws such a twist that we must move toward debt even if we do not want to. In such situations, choosing a personal loan is most appropriate. Many borrowers do not want to keep the loan on themselves for a long time, they prefer to repay the loan at the earliest, so pre-closure or foreclosure can be a perfect option for them. Pre-closure means full repayment of your loan in a single installment first. That is, paying the loan amount in one go instead of monthly installments (EMIs).
Using pre-closure, you can save a significant amount on interest and EMIs that you have to pay throughout the tenure of the loan.
However, there is no doubt that prepayment of a loan comes with minimal charges, so read the terms and conditions carefully before making a closure decision.
Whenever you take a loan, it is taken for a fixed period. So if you want to settle the loan before that specific period, you will have to pay additional charges. The same is called pre-closure charges.
How Much Are The Pre-Closure Charges?
Financial institutions offer a variety of loan products to their customers, and each loan product has different pre-closure rates; some banks do not allow the pre-closure of loans before a certain time.
For your information, auto loans can be pre-closed only after six EMIs. But remember that pre-closure charges will be levied on the remaining loan. So let us now understand the pre-closure charges on different loan products.
You must be aware that the interest rates of personal loans are high, and most personal loans are taken for medium tenure. Therefore, the bank gets quick revenue from personal loans. Talking about personal loan prepayment charges ranges between 3% to 5%.
Home loan
There is no separate prepayment penalty per RBI directive on home loans, but interest charges can range between 1% and 5% for a fixed tenure.
It is optional that the auto loan can be used only for buying autos. Auto loans can also be used to buy a car or other vehicle. Most financial institutions have pre-closure rates from 1% to 6%.
Students mostly take education loans—the pre-closure charges for an education loan range from 1% to 4%.
When you get a loan by mortgaging the property for various needs, it is called a loan against properties. It is a secured loan for both the lender and the creditor—usually, the pre-closure charges range between 2% to 5%.
As we mentioned above, you may incur minimal charges on the loan prepayment. But keep in mind that online and offline loans may have different prepayment terms and conditions. Most financial institutions allow prepayment of loans in whole or in part. Of course, you will be charged an additional fee of between 3-5% for prepayment, but pre-closure of the loan takes your worries off your back.
It depends on you which option you feel comfortable with. Some of you want to avoid carrying the debt burden for a long time and can go ahead with this option.
Do you have to pay a fee for pre-closure?
There are other factors to consider before deciding to pre-close your loan. It is crucial to read all the terms and conditions of the lender carefully before taking a loan. Each financial institution has a different lock-in period and prepayment charges for each loan, so keep the prepayment charges in mind before making any decision. RBI had directed in 2019 that all financial institutions will have to do away with foreclosure or prepayment charges.
Does pre-closing a loan affect your credit score?
Many financial experts agree that pre-closure of the loan, that is, prepayment of the loan, does not directly affect your credit score in any negative way. In other words, pre-closure has nothing to do with your credit score. But they suggest that paying off the loan at regular intervals is better. It strengthens your repayment history so that you do not face any problems getting a loan or credit card eligibility in the future. Once you have paid your loan in full, your credit report shows a 'Closed' status.
When is the best time to pay off your loans?
If you have taken the loan for a tenure of 2 years and during these two years you find that you have surplus funds, pre-close the loan ahead of time can be a good idea.
It will help you save the money you must pay in the form of interest. Remember that the highest interest rates are available at the beginning of the loan tenure, and if you prepay at the beginning of your loan, you stand to gain more.
But it also has some limitations; keep that in mind too. Think deeply about the loan before pre-closing it. You can lose the tax exemption you can get on the home loan.
Undoubtedly, there are many benefits you can get by pre-closing the loan. You feel emotionally and financially relaxed. As soon as the borrower completes the pre-closure or foreclosure process, the lender issues a credit report, which mirrors the borrower's financial standing. It strengthens your credit score, which can benefit you in the future. But arrive at a decision keeping in mind the pre-closure charges of the loan as well.
If you want to get any information related to the loan and share market, then you can contact Agarwal Corporate. If you have any questions or thoughts regarding pre-closure, do share with us.
Liked What You Just Read? Share this Post:
Any Question or Suggestion
Post your Thoughts