Home >> Blog >> Physics Wallah: Story of YouTube Teacher to India's 101st Unicorn
Physics Wallah: Story of YouTube Teacher to India's 101st Unicorn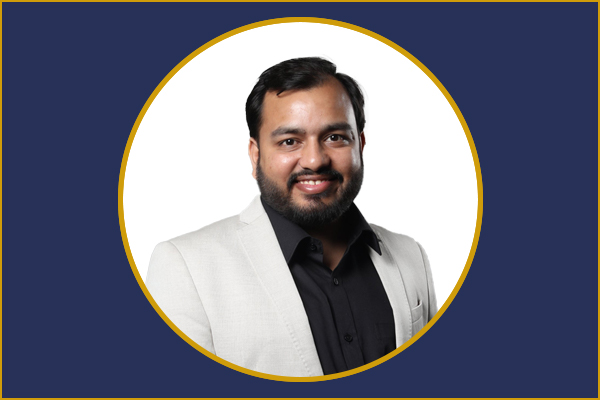 As the world has just recovered from the distress of the Covid-19 pandemic & we were celebrating unicorn startups in India. Physics Wallah became India's 101st unicorn startup. Physics Wallah raised $100 million from the Westbridge Capital & GSV ventures, which took the company valuation to a massive $1.1 billion.
Today it has an enormous 8 million subscribers on Youtube. Unlike other ed-tech companies like Byjus, Unacademy, Vedantu, etc., which are still loss-making startups, PhysicsWallah is profitable. So today, we will understand what made Physics Wallah unique & successful, starting from being a Youtube channel to being a Unicorn startup with $1.1 billion in valuation in just a few years.
Alakh Pandey was born & brought up in Prayagraj, Uttar Pradesh. Alakh was excellent in studies to support his family financially, so he started teaching students when he was in 8th standard. He later wanted to go to IIT but failed to crack the entrance exam for IIT. So he was admitted to an engineering college in Kanpur for mechanical engineering. But his family had to sell the house to pay the engineering fees.
In college, Alakh had developed a keen interest in acting by taking part in drama & he wanted to become an actor. He used to love acting, as communication is the key, so he combined his passion & profession as acting & teaching skills & which made him a unique teacher.
As he saw that due to his interest in teaching, he chose to drop out of engineering & went back to Prayagraj, then he started teaching students in a coaching institute merely at 5,000 Rs per month. As time passed, students loved the way of teaching of Alakh, so he became famous & favorite of many students.
The beginning of something big:- Alakh Pandey knew he could not teach many students by just teaching offline in a small coaching institute. So in 2016, he started his Youtube channel. But initially, it was not growing much. So he saw a gap that no one was teaching to 10th ICSE board students on Youtube at that time & then he decided to help them by uploading videos & he got ten thousand subscribers on Youtube.
In 2017, he quit the coaching center to focus full-time on growing his Youtube channel Physics Wallah. Slowly, the Youtube channel grew from 4 thousand subscribers to 2 million from 2017-2019. Later it became a little challenging for Alakh Pandey to handle all operations as the number of subscribers & students was increasing.
To expand the team in 2020, Alakh Pandey hired Prateek Maheshwari to scale up the business & Prateek joined Physics Wallah as a co-founder. Prateek is a serial & experienced entrepreneur & the previous companies that he has built were NightPanda, Moon2Noon, PenPencil, and Edu4All. Now, Alakh & Prateek decided to scale Physics Wallah, but after the Covid-19 pandemic came & there was no other way to grow compared to the online mode. So they launched their App in 2020 & it got so much traffic that it crashed on its first launch day.
Digital-first Approach: When most of the coaching institutes were expanding offline, Physics Wallah knew that the future is digital & they have grown organically with their Youtube Channel. If Physics Wallah had opened offline coaching first, they would not have grown much. Now even a student sitting in a village can learn from Physics Wallah.
Focus on profits: When other players in tech(mostly VC-backed tech companies) were burning money & operating in losses to bring growth at all costs, Physics Wallah approached it differently. They kept their focus on profits & didn't expand offline before having good cash flow.
Affordability: Edtech players provided courses from 15k to 30k & Physics Wallah provided the same procedures with 3k to 3.5k on their platform, even with the best teachers. Also, the other players focused on the top 10 to 15% of students who can pay for their courses & Physics Wallah focuses on 85-90% of students to provide high-quality education. As other edtech players were VC backed, they cannot reduce their price the way Physics Wallah did & they are profitable as well.
Freemium Model for customer acquisition: Physics Wallah made free videos for those students who cannot afford to pay a premium for buying the courses. But this strategy also helped them acquire customers for almost free. Other edtech companies rely on heavy marketing spending; instead, Physics Wallah makes free videos for students a win-win for all.
Practical education: Many ed-tech companies were focusing on creating animated content for visual learning. But Physics Wallah concentrates on providing practical education & with fun & real-life examples. The students perform the experiments & see, in reality, what happens if we mix two chemicals. No coaching classes were providing this practical learning & which makes their lectures more engaging & exciting.
The big problem that Alakh Pandey faced was the VC-backed edtech companies were offering considerable amounts to join their company & the charges were so high that tutors were joining the other companies. Another problem is that most of the students in India still prefer offline classes & as the pandemic was over, students started going to offline classes. So to solve these problems & expand Physics Wallah, it raised $100 million from Westbridge Capital and GSV Ventures in June 2022. This funding round took their post-money valuation to $1.1 billion. It was the first time the Physics Wallah had raised funding since its inception.
Physics Wallah has started opening offline coaching centers & they want to open them in every corner of India. They have recently started a coaching center in Kota where thousands of students come every year for preparing competitive exams. Physics Wallah will launch its courses in regional languages like Bengali, Marathi, Telugu, Gujarati, Tamil, Kannada, Odia, etc., to cater to students of other languages.
Physics Wallah has always been at the forefront of listening to students' feedback & improvements. However, due to the demands of the students to have personal one-on-one coaching at an affordable price, Physics Wallah is working on it. They also plan to launch courses for test preparation for post-graduate students like National Exit Test (NEXT) & Graduate Aptitude Test in Engineering (GATE).

Physics Wallah started with the vision of access to high-quality education for everyone, & they are making courses for everyone. They aim to bring revolution in the education sector in a sustainable & affordable way. They aren't burning money to get growth at all costs & instead investing in building a good product.
Starting from just a Youtube channel & now being a Billion dollar company Physics Wallah has achieved tremendous success. Today it employs 1,900 people, including 500 teachers and more than 200 associate teachers who help solve students' doubts. Students love Alakh Pandey & Physics Wallah. It is being said Physics Wallah is not a company; it is an emotion. May this Physics Wallah story inspire you to dream big.
Liked What You Just Read? Share this Post:
Any Question or Suggestion
Post your Thoughts