Home >> Blog >> What Is Meta? Everything you need to know About Meta
What Is Meta? Everything you need to know About Meta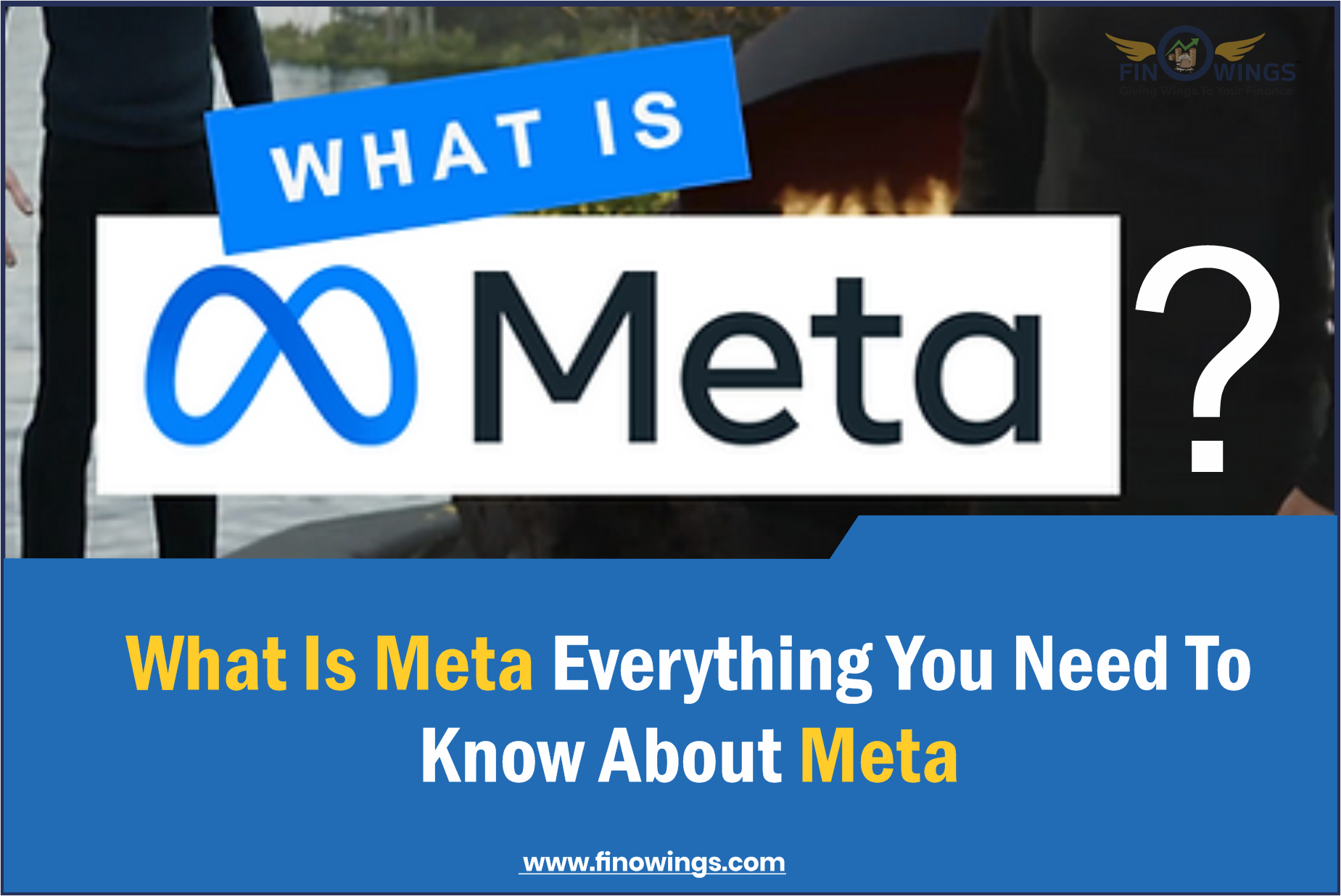 Table of Contents
Recently, Facebook, or The Facebook Organization, updated its name to "Meta," sparking controversy worldwide and confusing customers. And over 3 million people use the many services that Facebook offers. So let's investigate the reasons for this name change in detail.
Several people have speculated that Facebook is gearing up for a significant event. However, CEO Mark abruptly revealed that Facebook is switching its name to Meta. As a result, all of The Facebook Company's networks and services, such as Facebook, Instagram, and Whatsapp, as well as others, will now be governed by its new parent corporation, called "Meta." In addition, they just changed the name of their prospective service to "Metaverse" in preparation for something more extensive.
Since everything will remain the same—Facebook will still be Facebook, and others will be too—it won't be particularly successful for the general public.
According to the CEO, it would be preferable to include what the organization is doing; they will expand their activity beyond social media into cutting-edge technology like digital reality. Therefore, only new services and the parent company will be impacted by this name change; current services like Facebook, Instagram, and WhatsApp will remain unchanged.
This action may have been taken in response to several unfavourable incidents, complaints against the organization, and leaked data from former employees. A former employee also said that the organization prioritizes money over safety.
Google attempted a similar move in 2015 by referring to its parent firm as "Alphabet," but they were unsuccessful. As they introduce their Metaverse, Facebook's founder explains the rationale behind such a development. A social or digital atmosphere online.
The word "meta" is Greek in origin and means "beyond" or "across." In order to describe the "Metaverse" as a location or habitat outside of our globe or universe, Meta and verse from the universe were used. A digital environment that improves upon the real world.
You can argue that this is nothing new and that we have already seen something similar in movies, including Ready Player One and The Matrix: a fully immersive virtual environment where users can engage in operations. However, unlike a video game, we can use controls and keys to move our characters. In contrast, MetaVerse requires that players don specific equipment to control their avatars freely. It's similar to engaging in physical actions while in a digital setting. However, Metaverse technology provides considerably beyond this as Facebook introduction videos.
Facebook's image has taken some hits over the last few years. For example, the Washington Post stated that Facebook shared false data regarding vaccines from decision-makers throughout the outbreak in the UK with Cambridge Analytica.

These are the significant allegations; in addition, Facebook has been named in numerous more stories. Due to their preference for profit over protection, many workers left the corporation, and some exposed confidential corporation data to the public. Furthermore, numerous studies claim that Instagram is bad for kids' mental health, but Facebook isn't doing anything regarding it because changing it would reduce customer involvement and, thus, earnings.

Analysts have stated that Facebook sells customer data in a variety of methods.

Hate speech and bullying on Facebook's many services is another severe problem, and the corporation is powerless to address it.

These are the main factors that led Facebook to switch the name of its parent business; however, there may be others. By switching parent companies, they protect their significant financial resources, firm, and planned products and services from claims and losses. If something were to happen again, it would only impact one service rather than the entire business as it did previously.

The primary justification for this adjustment is Facebook's attempt to deflect attention from unfavourable reports and accusations. Some claim this was required to save the organization from its poisoned state. Meanwhile, Facebook and other goods are already the subjects of several regulatory disputes in many different nations. Thanks to this adjustment, they can divert those regulatory concerns to that particular product, saving the entire company.

Another explanation is that Metaverse meaning is still far off; we were aware that Facebook worked on something similar for a long time. They may well be attempting to break into a new market. Facebook and Instagram advertising are how the Facebook firm makes money.

Google attempted to accomplish this in 2015 when it unveiled the name of its parent company as "Alphabet," but no one seemed to care.

This entire drama demonstrates that the organization is concerned with social networks and targeting other industries while using its social network strategy. They may find it draining to receive negative feedback about their work, so they seize the opportunity to start again with new technology. Therefore, this divide makes sense in that regard, but more significantly, we must wait and see how well the general public will receive it.
The presentation highlighted elements that will set the Metaverse apart from other digital worlds and these three digital environments.
The immersive experience will be the primary differentiator of the Metaverse, as was already noted. This is done to mimic how we engage with others in the actual world, down to the body language and expressions that define us.
Avatars will be how we represent ourselves to others in the Metaverse. There will be others that perfectly replicate our physical or fantastical traits and have photorealistic attributes, allowing us to become anybody we wish.
Every client will have a personal area they can decorate any way they choose. This area will serve as the entry point for various digital activities. It will also be able to invite friends and family to gatherings and parties, much like in homes.
The Metaverse will enable us to teleport to other digital worlds and navigate between gaming areas, homes, workplaces, concerts, and other digital spaces, just like clicking on a hyperlink to another page.
The Metaverse can include any information or items that can be digitally preserved. For example, your digital world will allow you to have pictures, art, music, books, and games.
In addition to the aforementioned, the gear customers will require to access the Metaverse is the primary concern with the entire Meta plan.
To date, Facebook has formed partnerships with companies like Ray-Ban to commercialize smart glasses that let customers make calls, film videos, snap pictures, and listen to music.
Moreover, Project Cambria and Project Nazare are two of its most ambitious initiatives. Project Cambria is a cutting-edge headset presently under development intending to accomplish a genuine, immersive encounter with others. On the other hand, the augmented reality glasses prototype, code-named Project Nazare, aims to enable anyone to explore digital worlds from any location without needing a headset.
After seventeen years (and numerous controversies), Facebook has been hard at work preparing the corporation for a new stage: the Metaverse.
They have so far created three digital environments that will allow for human interaction: Horizon Home, Horizon Worlds, and Horizon Workrooms.
The goal of Horizon Home is to let you create and personalize your space. It will essentially be the entrance individuals use to explore the Metaverse. This initial point aspires to be a virtual house for people who can create a photorealistic or fantasy avatar and have a virtual closet.
Horizon Worlds aims to allow users to build and host friends in digital worlds where they can generate experiences that would be challenging to have in the physical world.
The goal of Horizon Workrooms is to provide a gathering place for those who work remotely, fostering teamwork and a sense of community.
Virtual reality (VR): By donning a headset, virtual reality (VR) is an immersive experience that lets users see and interact with a digital world. Instead of using glasses, VR immerses the user in a 360° digital world that they may move about in—as long as they don't encounter real-world obstacles.

Augmented reality (AR): A virtual overlay placed onto the physical world is called augmented reality (AR). Consider Snapchat's dancing hot dog, Niantic's Pokemon Go, or even wearables, including Google Glass. While Google Glass never really took off, we might soon be looking via AR-connected glasses like Snapchat Spectacles or Facebook's Ray-Ban Stories.

Mixed reality (MR): The concept of mixed reality is hazy, although it combines aspects of VR and AR. Digital objects can interact with real-world items, and tangible things can connect with digital ones. The Snapchat hot dog, for instance, can dance around a table without tripping over its edges.

Extended reality (XR) is a catch-all word for the frequently overlapping ideas of VR, AR, and MR. As the Metaverse becomes a reality, the distinctions between VR, AR, and MR may gradually become hazy, making XR more suitable.
In recent months, speculations regarding a potential rebranding of Facebook started circulating on social media platforms. These reports included conjecture about a new name and the possible motivations for the corporate image change.
Mark Zuckerberg made it official during the Facebook Connect 2021 event. The company will start a new chapter called Meta. Meta's applications, such as Facebook, will be maintained, but the company will concentrate on growing a new area of the market: digital reality networks.
Frequently Asked Questions
+
The next phase of internet development is meta. Its main objective is to interact with and link individuals all around the world, and it is going above and beyond to develop new technologies that will do that.
+
Different platforms have different ways of getting into the metaverse. With simply a desktop or smartphone, you can access gaming metaverses as a guest player, but a Windows PC and a cryptocurrency wallet are required to take part fully. Other platforms demand virtual reality (VR) or augmented reality (AR) eyewear.
+
With the help of Spark AR, Facebook already has a significant augmented reality footprint. With the help of this technology, customers will be able to view or interact with virtual items that have been placed in the actual world. With Spark AR, Facebook is putting a lot of focus on the social aspects of augmented reality.
Liked What You Just Read? Share this Post:
Any Question or Suggestion
Post your Thoughts