Home >> Blog >> How Stock Brokers are fueling Fake Advisories
How Stock Brokers are fueling Fake Advisories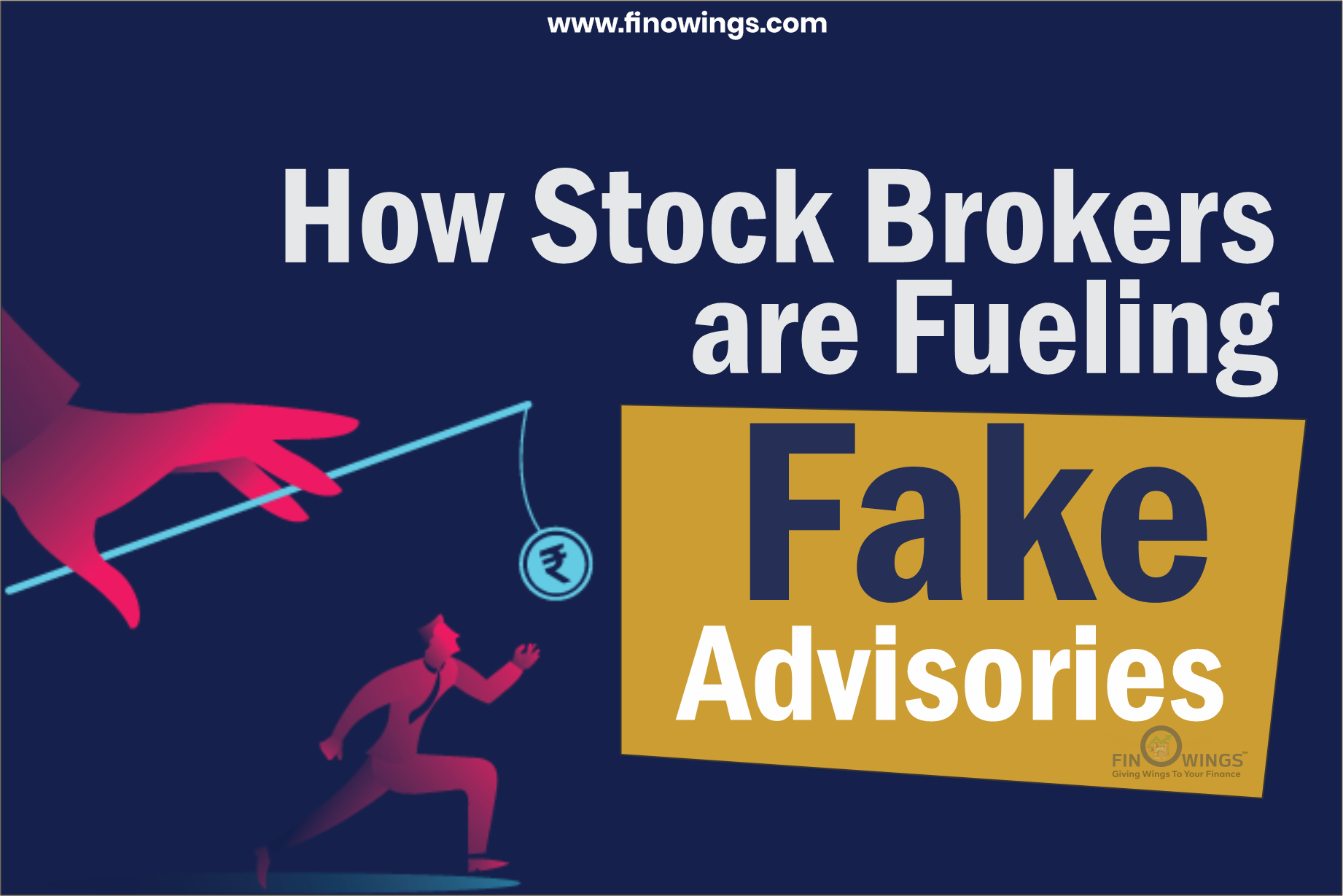 Table of Contents
Investing money in the stock market is becoming a new trend among people these days. You've probably heard or seen people talking about investments and stocks. The financial influencer is the main reason for this.
Many financial experts have come forward to educate and inform people about investing in recent years. For example, they create videos to help people understand the problematic term of investments so that they can begin their investment journey.
Along with financial influencers, brokers and platforms that assist people in investing in various schemes and shares have also begun to dominate the market.
There have been numerous such platforms established in the market in recent years. Aside from that, many people have started working as stock brokers. They purchase and sell securities on behalf of investors, financial institutions, and corporations.
The primary goal of such stock brokers is to assist investors in their investment journey by providing their expertise to make the right decision at the right time and earn a significant profit on their investment.
But, are all stockbrokers genuine, or is something fishy going on?
This is the question we will dig deeper into in this article.
The greater the investment craze among people, the more opportunities scammers have to defraud investors. There have been numerous reports in recent years of stockbrokers allegedly defrauding investors with bogus advisory services. They cleverly drew you into their conversation by promising you a higher return on your investment.
Many people have lost money as a result of such scams. People claim to be associated with a reputable firm and have sufficient knowledge to assist you in your investment journey.
They inquire about your investment strategy, money invested, and other details. Then, when you give them the information, they tell you about how you are doing things incorrectly and how you can make more money with their help in your investment.
People were frequently drawn into the trap of greed. These so-called stockbrokers told you to pay a fee, and people followed. They later realized how these phoney advisories defrauded them.
There are numerous ways for fraudsters to deceive you and steal your money. As a result, it is critical to be alert and cautious before making any decisions.
2.2 How You Can Save Yourself From These Fake Advisories
I understand that managing your portfolio alone can be difficult sometimes, and you may require assistance. In such cases, stockbrokers can be of additional help. But how do you find a legitimate stockbroker and avoid falling victim to a bogus advisory?
While choosing a stockbroker, you should keep the following points in mind. This will assist you in making an informed decision for your investment.
2.2.1 Be Cautious of Unsolicited Contacts
This is the most important thing you should remember. Don't put your trust in unsolicited or cold contacts. No matter how lucrative the deal appears to be, never trust anyone without first verifying their identity.
Furthermore, some stockbrokers may go the extra mile and invite you to events or seminars and provide you with free lunches.
Their sales tactics may make you numerous lucrative offers and persuade you to sign some documents or pay money to purchase their services. Please don't fall into the trap and agree to their services.
2.2.2 Conduct Your Research
This is the most fundamental investing rule. Before investing in anything, do your homework. If you're going to buy stocks or hire a stockbroker, don't just trust anyone's advice before making your decision.
Do your research. Please inquire with your friends and family about their experiences, conduct a web search, and so on. It is critical to confirm the legitimacy of the stockbroker or firm. After all, you're going to give them your hard-earned money.
Before putting your trust in anyone, conduct thorough research; it may save you from a significant loss in the future.

2.2.3 Check Their SEBI Membership
Every stockbroker and firm must register with SEBI (securities & exchange board of India). This is tasked with protecting investors' interests and promoting and regulating the security market. Check to see if the stockbroker and firm are registered with SEBI. Every stock broker is required by law to display their SEBI, NSE, or BSE registered ID on their official website. You can request their website and determine whether or not they are registered.
2.2.4 Clear Your Doubts
The stockbroker must be able to answer your questions and help you understand what is going on. Have a conversation with them to double-check this. Ask your question, and see if they answer you correctly or seem rushed. Inquire about their previous clients, rates, and experiences. If you are not getting straight answers to your questions and the stockbroker is giving you ambiguous information, it is evident that something is wrong.
2.2.5 Keep an Eye on Your Portfolio
Hiring a stockbroker does not imply that you should turn your back on your portfolio and let your stockbroker do whatever he wants to do with it. This is the absolute worst thing you can do with your money.
To avoid losing money, you must keep an eye on your investment. Check your portfolio regularly to see if you are receiving the expected returns on your investment. You should also check to see if your assets are in the right places.
If you notice anything unusual, contact your stockbroker immediately. They are obligated to respond, and you can even take legal action against them if they engage in questionable behaviour.

Please keep your eyes open and never put your trust in anyone without first verifying their identity. Always take your decision wisely, no matter how many lucrative offers they give you. Finally, do your homework before entrusting anyone with your money, and beware of fake advisories.
Do you or anyone you know get any fake stockbroker advisories? Then, do share your experience in the comment section below.
Frequently Asked Questions
+
To select a reliable stockbroker, it's crucial to conduct a thorough study. For verification, you can look up the stockbroker's SEBI registration. In addition, you can confirm the stockbroker's legitimacy by checking reputable websites and asking your friends and family.
+
To safeguard investors' rights Stockbrokers are required to register themselves under SEBI. To determine whether or not they are a member of SEBI you can visit a stockbroker's website and look for their registration ID, which is required to be shown on their official website.
+
It's crucial to keep a watch on your portfolio to see whether or not your stockbroker is managing it all properly. Be alert and act right, once if you observe something improper to protect yourself from losses.
Liked What You Just Read? Share this Post:
Any Question or Suggestion
Post your Thoughts